Appearing before the banking royal commission in its seventh and final round of hearings, ANZ CEO, Shayne Elliott, admitted to being a serial abuser of the Household Expenditure Measure (HEM) – a relative poverty measure – in lieu of a comprehensive credit assessment, but also vowed to significantly wind-back its use to a third of overall mortgage applications. From The Adviser:
In round one of the commission's hearings, ANZ general manager of home loans and retail lending practices William Ranken admitted that the bank did not further investigate a borrower's capacity to service a broker-originated mortgage…

Counsel assisting the commission Rowena Orr QC pointed to a review of ANZ's HEM use by consultancy firm KPMG upon the Australian Prudential Regulation Authority's (APRA) request.

The KPMG review found that 73 per cent of ANZ's loan assessments defaulted to the HEM benchmark…

When asked if there was a disparity between the use of HEM through the broker channel and branch network, Mr Elliott revealed that prior to the bank's move to reduce its reliance on the benchmark, the use of HEM was less prevalent for broker-originated loans.

"Perhaps surprisingly, when we did the review, when we were talking about the mid-70s [percentage], the branch channel actually had slightly higher usage or dependency on HEM as opposed to the broker [channel].

"[That] actually is counterintuitive," he added. "I think it would be reasonable to expect that if [ANZ] knows these customers, one might expect to use HEM less."

Mr Elliott attributed the disparity to the higher proportion of "top-ups" for existing loans through the branch network, noting that ANZ's home loan managers would be more likely to "shortcut the process" through the use of the HEM benchmark…

Mr Elliott noted that since the review, ANZ has taken steps to reduce its reliance on HEM, with the CEO stating that the bank plans to reduce the use of HEM for loan assessments to a third of its overall applications…

"[It's] changing as we speak," he said.

"As in the latest data I saw, the branch network is now lower in terms of its usage or reliance on HEM versus the broker channel. And that's because we are in, if you will, greater control of that process in terms of our ability to coach and send signals to our branch network."
As noted previously, CBA was using HEM on 75% of loans and is pulling that back to 40-50%. So ANZ is being even more conservative. WBC was pinged for having as much as half of its loans inappropriately deployed using HEM.
This the credit crunch in action, with something like one quarter of loans that were formerly rubber stamped no longer available or much smaller as income and expenses are assessed properly.
And this comes on top of the interest-only reset, macroprudential 3.0, out-of-cycle rate hikes on funding costs, negative gearing reform, fleeing Chinese capital and aging cycle headwinds.
The Australian housing bubble is facing an almost certain bust.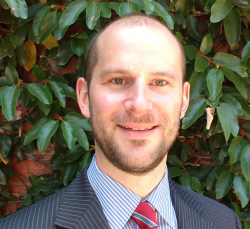 Latest posts by Leith van Onselen
(see all)