Because I agree with Janet on nothing but this:
…last week former Treasury boss, now National Australia Bank chairman, Ken Henry delivered a pretentious and prolix lecture, pointing the finger for corporate misdeeds at "the state of capitalism".

"The capitalist model is that businesses have no responsibility other than to maximise profits to shareholders," he said. And public tolerance for this model of accountability had been pretty well eroded, he concluded. In other words, we need a new model. Out with capitalism. In with, well, who knows what? Henry's claims will have nanny-state interventionists clamouring for "reform" — aka, another layer of regulation to be added to the layers and layers already on the books.

Here are a few alternative explanations for corporate wrongdoing. One is simply bad behaviour by people who have lost sight of a simple truth: treating customers well goes to the core of their business model.

The other explanation is that companies behaved badly because they could. In other words, hopelessly inadequate law enforcement by the Australian Securities & Investments Commission. ASIC has been more intent on doing deals with banks than enforcing the law on behalf of customers and shareholders.
Too right. And the only ways to rectify it is those at the top get boned.
Time to go, Ken.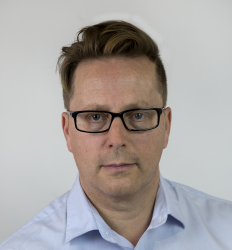 Latest posts by David Llewellyn-Smith
(see all)