The ACCC was out with its gas market update yesterday and not once, not once in a 120 page document, did it mention the word "reservation". Despite this hilarious chart: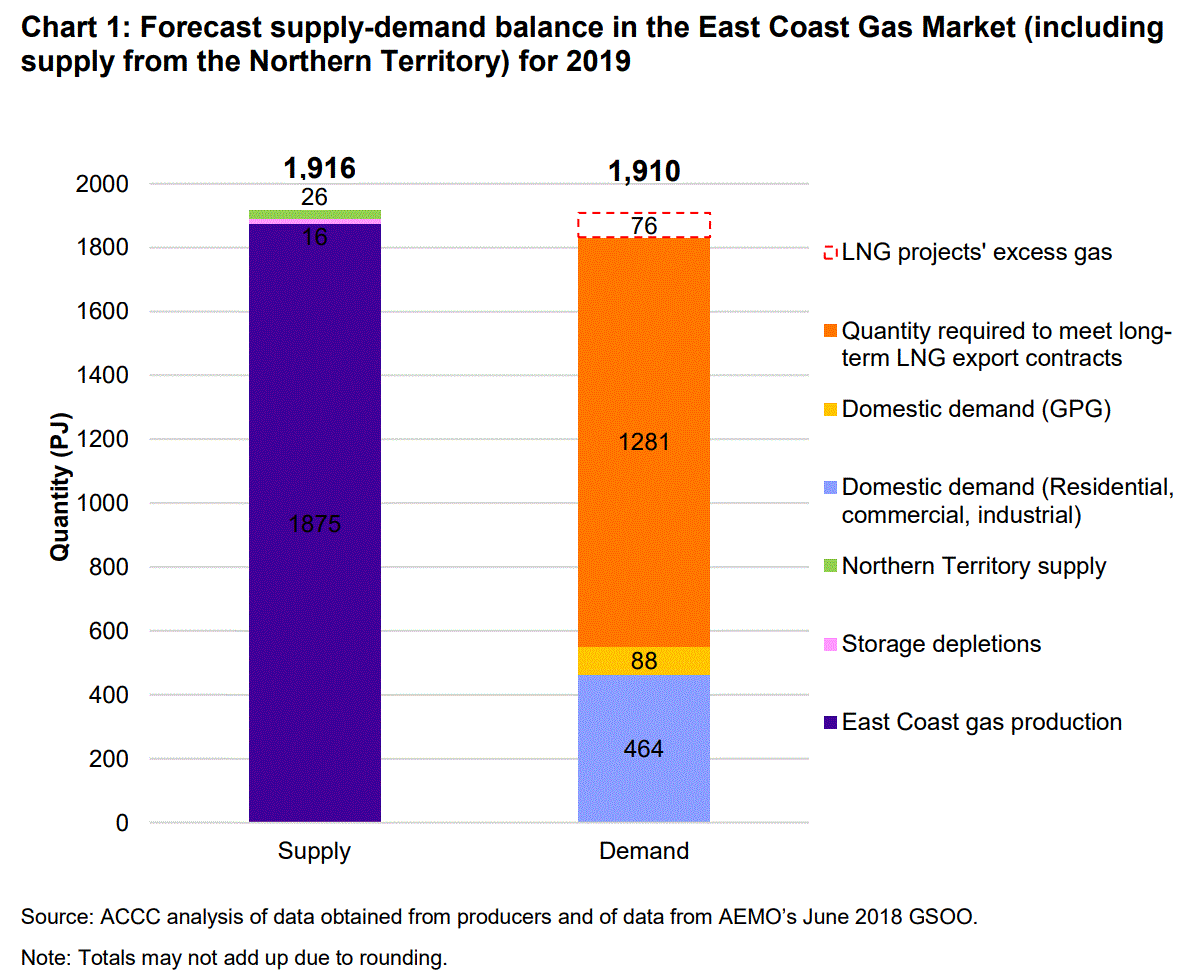 71% of east coast demand is the gas export cartel. If we held just 10% of that back then all our energy problems would be solved for so long it might as well be forever. Gas and electricity prices would crash and decarbonisation be stable. It's the stroke of a pen.
Judith Sloan inadvertently shows how today:
In the past decade, average power prices in Australia increased in real terms by about 70 per cent for households and businesses. In the US, real electricity prices for households stay­ed essentially flat; those for indus­trial users dropped by 10 per cent. When it comes to gas, the picture also is alarming. Australian manufacturers are being charged almost 50 per cent more in real terms than they were a decade ago, whereas manufacturers in the US are paying nearly two-thirds less. The average real price of gas also has fallen significantly for US households.

…To foster lower prices, there must be robust and reliable analysis of why our energy prices are so high, both relative to the past and compared with overseas. Much of the blame can be sheeted home to highly defective policy settings imposed by states and territories, such as banning the exploitation of unconventional gas and setting renewable energy targets without requiring firmed back-up.

…In case you are still wondering how we managed to get into this invidious pickle — from having close to the cheapest energy in the world to among the most expensive — consider this observation by Robson. During the past decade, carbon dioxide emissions from electricity generation in the US have declined at more than twice the rate of Australia's emissions.
The US has done it via one mechanism in the main, switching coal power to gas power. It was able to this thanks to its huge reserves of unconventional gas that are protected by a strategic gas reservation policy.
Australia had an even larger upgrade to its unconventional gas reserves proportionately than the US. But we didn't have gas reservation so it was all sold to a cartel which now exports it to Asia cheaply while creating an artificial shortage at home which it exploits with discriminatory pricing.
This is pure and simple a failed market.
The number one culprit in this policy disaster was Santos which lied about its reserves, previously at The Australian:
As Santos worked toward approving its company-transforming Gladstone LNG project at the start of this decade, managing ­director David Knox made the sensible statement that he would approve one LNG train, capable of exporting the equivalent of half the east coast's gas demand, rather than two because the venture did not yet have enough gas for the second.

"You've got to be absolutely confident when you sanction trains that you've got the full gas supply to meet your contractual obligations that you've signed out with the buyers," Mr Knox told ­investors in August 2010 when asked why the plan was to sanction just one train first up.

"In order to do it (approve the second train) we need to have ­absolute confidence ourselves that we've got all the molecules in order to fill that second train."

But in the months ahead, things changed. In January, 2011, the Peter Coates-chaired Santos board approved a $US16 billion plan to go ahead with two LNG trains from the beginning….as a result of the decision and a series of other factors, GLNG last quarter had to buy more than half the gas it exported from other parties.

…In hindsight, assumptions that gave Santos confidence it could find the gas to support two LNG trains, and which were gradually revealed to investors as the project progressed, look more like leaps of faith.

…When GLNG was approved as a two-train project, Mr Knox assuredly answered questions about gas reserves.

"We have plenty of gas," he told investors. "We have the ­reserves we require, which is why we've not been participating in acquisitions in Queensland of late — we have the reserves, we're very confident of that."

But even then, and unbeknown to investors, Santos was planning more domestic gas purchases, from a domestic market where it had wrongly expected prices to stay low. This was revealed in August 2012, after the GLNG budget rose by $US2.5bn to $US18.5bn because, Santos said, of extra drilling and compression requirements.
That's what went wrong for us in our energy transition. That's all that went wrong. Even if we open up the states today to unconventional gas it is too expensive to make much difference.  The cheap stuff is all owned by the cartel and is off to Asia. As a former director of Santos, Judith Sloan really should know better.
We don't even need to specify 10% reservation. Just give the existing Australian Domestic Gas Security Mechanism a lower price target, say between $5-6Gj. The onus is then on the cartel to deliver it. If it must write down its poor investments then so be it.
Why should everyone else pay for the cartel's huge mal-investment and lies?
Labor must act.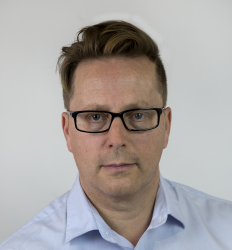 Latest posts by David Llewellyn-Smith
(see all)