Crikey announced late last week that Peter Dutton was its 2018 Arsehat of the Year:
In some ways, having two-time Crikey Arsehat winner Dutton in the list of nominees is like drafting Lionel Messi to a local under-12s league. Dutton's baseline skills — a legitimately breathtaking callousness toward refugees, a knee-jerk tendency for inflammatory racial sentiment, and a seeming suspicion of, well, democracy — make him such a formidable competitor that it hardly seems fair.
I disagree with Peter Dutton on most things but he is not Arsehat of the Year. That honour should, if anything, go to the man he helped destroy, Malcolm Bligh Turnbull. Though I have another even better candidate in mind.
I've noted repeatedly the post-facto attempt by the Fake Left press (such as Crikey) to resuscitate Malcolm Turnbull as some ill-treated victim deposed by conservative troglodytes. Usually the argument runs that the Coalition changed leader for no reason. Always ignored is that Turnbull deserved his fate. He had lagged in polls for years by embedding the One Nation splinter movement in QLD that ensured Coalition political doom for as long as it lasts.
The Coalition conservatives were exactly right to move against Turnbull for this reason alone. Where they went wrong was in allowing Turnbull to boost Scummo to come over the top as a new moderate leader. This was the worst of both world's for the party, swapping one failing leader for another, further embedding ON, while losing the cities. Well done Malcolm and Scummo!
Always forgotten as well is that Turnbull spent years without any policies. Via The Guardian today:
The Turnbull government had a lower rate of passing legislation that most other modern governments, including the Abbott, Gillard and Rudd governments.

The past 10 years of Australian politics have been characterised by chaos and internal division, featuring hung parliaments, leadership spills and governments with a minority in the Senate.

Most recently, the former prime minister Malcolm Turnbull had to engage in messy negotiations over legislation not just with crossbenchers, but with his own party room.

Because of this I've updated my analysis calculating the rate of acts passed per day by governments. This analysis makes an attempt to look at the ability of a government to pass legislation, and the volume. This is a quantity over quality approach, and obviously not all governments will try to pass as many bills as another. Some will prefer a "small government" approach, for example (but even removing "red tape" mostly requires legislating).
Only at the end did Do-nothing Malcolm create two policies upon which to hang his prime ministership and both were disastrous. The first was the NEG; an effective coal subsidy that handed ON a veto over climate policy in the senate. The second was an egregious corporate tax cut that should have been complete poison to the Fake Left media. To wit, from WSJ today on the Trump tax cut:
A broad measure of business investment surged earlier in the year, but slowed since. It swung in part not because of tax policy, but in line with shifts in energy prices. Moreover, shipments of capital goods have tailed off after rising robustly early in the year and industrial capacity is rising modestly.

"The tax package did not stimulate or spark a boom in business investment," said Gregory Daco, chief U.S. economist for consulting firm Oxford Economics. "There's been an acceleration," he added, "but if we're honest with ourselves, we have to look back at when it started and what's been driving it."

The Trump administration put a business investment boom at the core of its tax-policy agenda, and Republicans say they designed the law to spur a sustained increase in economic growth. More investment expands the capacity of plants to crank out more goods and has the potential to increase worker productivity and—in the process—wages and hiring.
Turnbull was proposing exactly this with all of the same arguments. It was to be funded by egregious regressive tax hikes on the poor and middle classes. Talk about offensive.
The Fake Left loves Do-nothing Malcolm for his charm, gay marriage reforms and support for mass immigration. Always ignored is that he was a rabid class warrior for the rich and 'trickle down' flunky, the greatest friend ever to ON support, and a complete climate change phony. You know, the stuff that makes up the fight of the real Left's raison detre.
As tempting as it is to give the 2018 Arsehat of the Year award to Malcolm Turnbull, he has to be overlooked in favour of an even bigger arsehat in the Fake Left media. These include: Crikey, The Guardian, Domain dailies and the ABC.
Congratulations to all for betraying journalism, the working classes they purport to care about, their nation and, most importantly, the truth.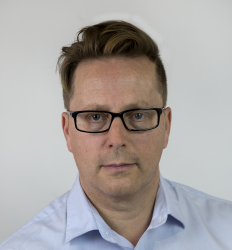 Latest posts by David Llewellyn-Smith
(see all)