Massive housing bust short, Wesfarmers, wants to blame everyone but itself. At the AFR today:
Wesfarmers chairman Michael Chaney put the cat among the pigeons on Thursday when he blamed the short-term focus of investors, analysts and the media for the misconduct in the financial system exposed by the Hayne inquiry.

Chaney sees a direct link between the relentless pressure on managers and boards of directors of public companies to meet consensus earnings targets and the bad behaviour in banks and wealth managers driven by short-term incentives.

"In endeavouring to satisfy market and press demands for short-term profit growth – to achieve what is called 'consensus forecasts' – management sought to motivate employees through incentive schemes and these led to some employees and agents bending the rules," he told shareholders at the Wesfarmers annual meeting in Perth.
Meh. What about corrupt regulators, corrupt pollies, corrupt bankers, moral hazard and globalisation? Incentives are part of a much wider picture.
Amusingly, while Mr Cheney is talking down short-termism he's also busy talking it up, also at the AFR:
"I think there is a risk that it will have a negative effect on house prices bigger than people have assumed," Mr Chaney told The Australian Financial Review on the sidelines of the company's AGM in Perth on Thursday.

"Negative gearing is an interesting issue, a bit like the dividend imputation extra credits. Once it's introduced and in place it is really hard to change it," Mr Chaney said.

"That's a different question to whether it ought to have been introduced in the first place. I think both of those issues you can question whether it is appropriate to have them over these years but once they are there changing them can have significant economic effects.
Yes, Mr Cheney, long term reform does cause some pain in the short term for long term gains.
Sensible companies are planning for just that rather than seeking short term gains by leveraging  directly against the reform. WES is an example of what not to do as its Coles divestment leaves the parent massively overexposed the collapse ahead in both construction and renovations: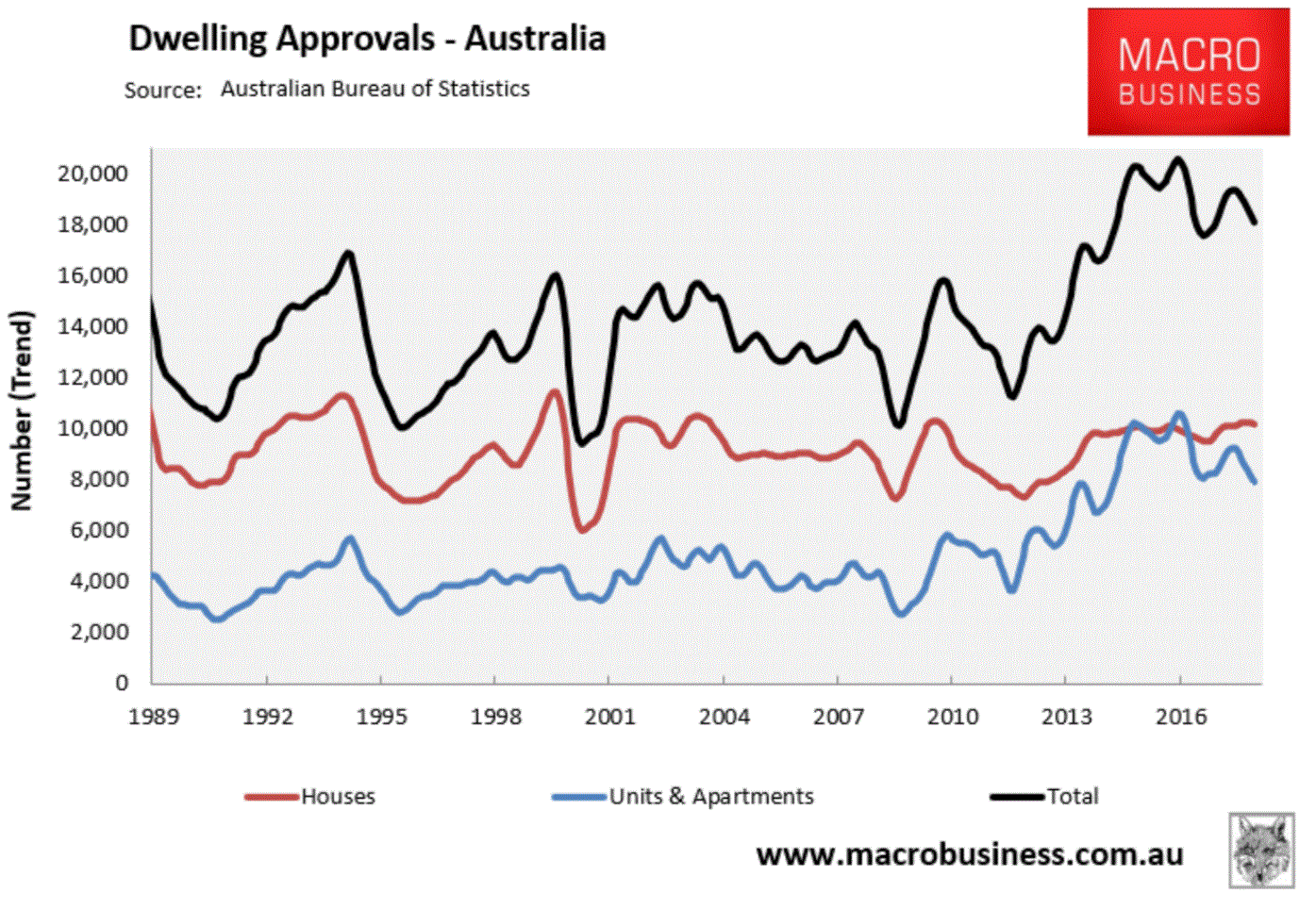 Contrary to popular belief, renos do fall during housing busts. See 1990, 2000 (made worse by GST), 2008 and 2012: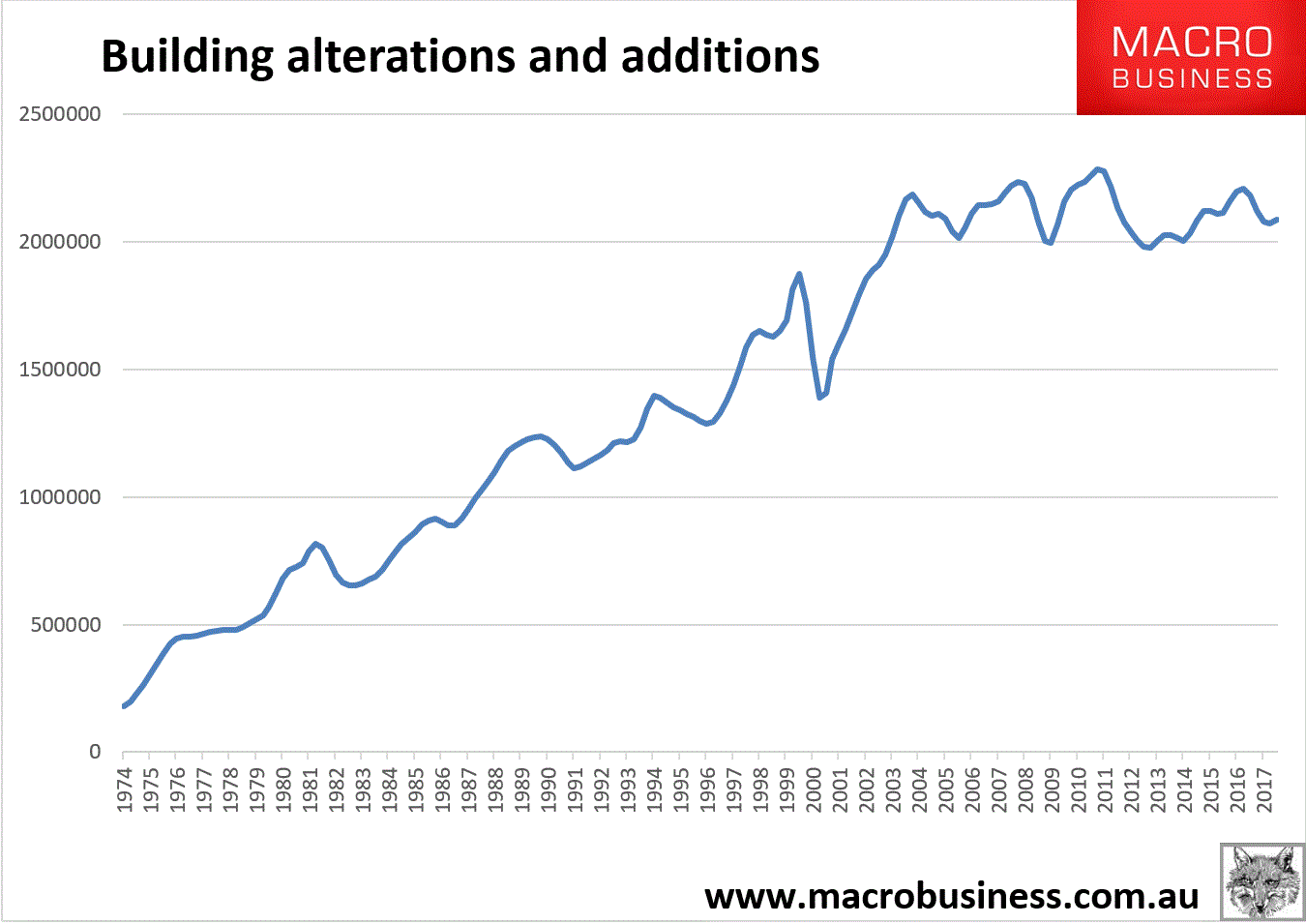 And discretionary spending always tracks house prices eventually, via Credit Suisse:
While good old plodding consumer staple Coles will be in high demand.
Expect more falls for WES: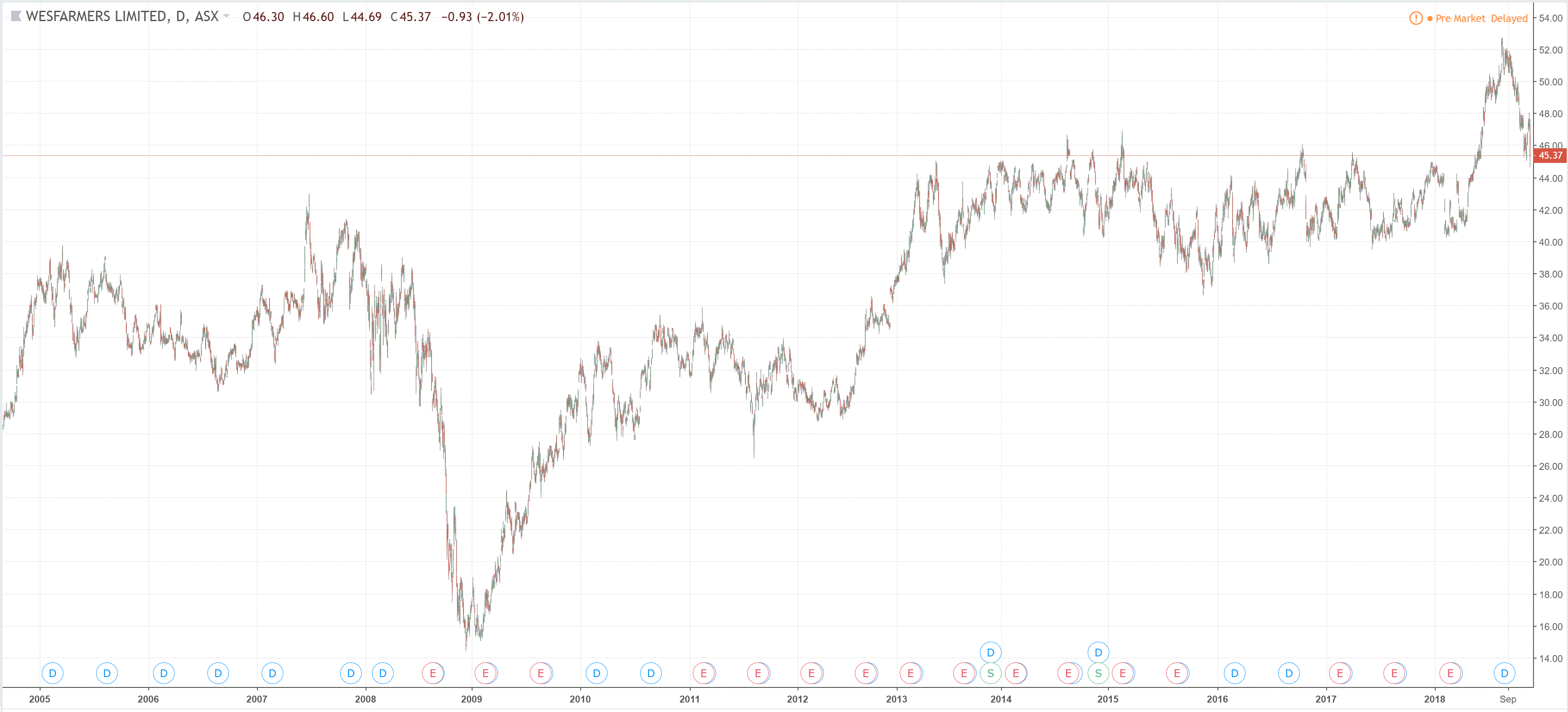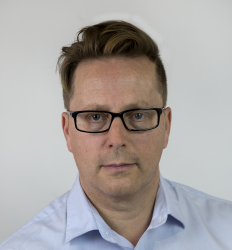 Latest posts by Houses and Holes
(see all)