A few months back, the Hodgman Liberal Tasmanian Government rejoiced at the recent acceleration in the state's population growth:
Tasmania's population is growing at its fastest rate in five years and the State Government wants to see more of it…

"There's no doubt that Tasmania has ample room for additional intake of people from interstate or overseas who might choose to live here," Premier Will Hodgman said…

"A strong population base … actually supports growth in not only the economy but also in government's ability to provide the sorts of services that Tasmanians need, into our schools, into our hospitals, into our infrastructure," Mr Hodgman said…
Yesterday, the reality on the ground was revealed with Hobart experiencing a full-blown rental crisis, according to the latest Rental Affordability Index report by Australia's community housing associations:
The affordability of rental properties in Hobart and surrounds has nosedived to its lowest point in six years…

"Greater Hobart continues to be the least affordable capital city in Australia," the report read…

The Brotherhood of St Laurence's executive director, Conny Lenneberg, estimated half of all tenancies in Hobart are experiencing rental stress…

With a rising poverty line, the issue is not one that is confined to those on welfare, but one that is increasingly impacting middle Australia.
Now the blowback has arrived, with the Hodgman Government under fire over the budding housing crisis:
LABOR has accused the Government of failing Tasmanian families who are struggling to put a roof over their heads this Christmas.

The latest Rental Affordability Index, released on Thursday, shows Tasmanian incomes are among the lowest in the nation, but our rents are higher…

Opposition housing spokesman Josh Willie said the latest Rental Affordability Index painted a bleak picture for Tasmania, particularly Hobart.

"The report shows that working families in Hobart are spending almost 50 per cent of their income on rent, leaving little money left over for essential items including food and heating," Mr Willie said.

"The Government has created demand for housing without planning for future housing needs. Hobart is now one of the least affordable cities in Australia — the worst result in six years."
I especially like this bit: "The Government has created demand for housing without planning for future housing needs". Try living in Sydney or Melbourne, which has borne the brunt of the mass immigration 'Big Australia' ponzi.
Tassie aint seen nothing yet. Welcome to the East Coast housing nightmare.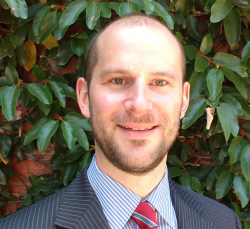 Latest posts by Unconventional Economist
(see all)