From S&P:
– Tightened access to credit will affect refinancing conditions, but not for all borrowers. Borrowers with modest loan-to-value ratios, higher seasoning, and amortizing loan profiles are in good stead. Such borrowers make up a majority in most Australian RMBS portfolios.

– We expect mortgage arrears to remain low in most portfolios, with modest rises mainly being driven by increases in interest rates, provided employment conditions remain stable.

– Falling property prices pose a greater risk for the lower-rated tranches of less-seasoned transactions, particularly for loans underwritten at the peak of the property cycle.

Falling property prices triggered by tightened lending conditions are dominating Australian media headlines. The Australian residential mortgage-backed securities (RMBS) sector so far has been relatively resilient to pressure, with mortgage arrears remaining low and ratings performance stable.

The RMBS sector is now facing more elevated risk than it was 12 months ago. Alongside high household debt and low wage growth are emerging risks such as lower seasoning levels in new transactions and increasing competition.

Digital disruption is set to change the competitive landscape in Australia, with comprehensive credit reporting (CCR) and Open Banking on the doorstep.

Stakeholder expectations are also altering credit profiles, with regulators now the dominant force shaping underwriting decisions. The RMBS sector is well placed to weather disruption and economic change, but there is no room for complacency.
Poor macro analysis as usual. Things will be worse than that next year. What also struck me was the chart. If the non-banks are supposed to be picking the major bank's slack then why is RMBS issuance tanking given it is their primary funding mechanism? The major banks use it as well but the fall year on year is very large and suggests that the problem is now waning demand.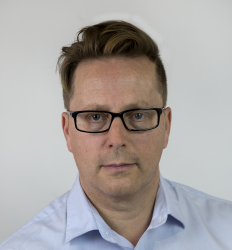 Latest posts by David Llewellyn-Smith
(see all)