A moderate victory over the gas cartel at Domainfax:
Oil and gas giants will be hit with a $6 billion tax hike over the next decade following years of concern that Australia has been hemorrhaging lucrative revenue to multinationals.

The decision was made after an 18-month wait for the Coalition's response to a landmark review into the sector, which heard Australia would eclipse Qatar as the world's top gas exporter by 2020 but receive just $800 million revenue compared to Qatar's $26.6 billion.

The government went further than some in the industry were expecting on Friday by declaring current projects would have previous exploration concessions used to offset future profits crimped from 2019, despite industry threats that would put investment at risk.

Uplift concessions that allow companies to deduct the cost of risky exploration against future profits will be cut from 15 to 5 percentage points plus the long-term bond rate from July, bringing it into line with less high-risk projects.

"All along industry has been saying don't touch current projects," said Monash University PRRT expert Diane Kraal. "These changes will effect existing projects which I think is a pretty good compromise."

Onshore projects, which the government has accused miners of using to transfer deductions to to reduce their tax bills, will be removed from the PRRT regime altogether. No revenue has been collected from them since 2012.
So they will also lose access to the uplift rate which is retrospective and good. Via The Australian, Labor is making some strange noises about it:
Opposition treasury spokesman Chris Bowen said Labor would review the detail of the proposals before endorsing the measures.

"If reforms are sensible and get more revenue then that's appropriate," Mr Bowen said. "We're sympathetic to more revenue where that can be done, but there's a balance to be struck with issues of retrospectivity," he said.
Mr Bowen, if you're going to toughen east coast domestic reservation when you take power, and you had better of you want to keep it, then you should not be attacking retrospectivity on gas policy today.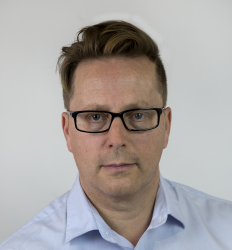 Latest posts by David Llewellyn-Smith
(see all)