Via The Australian:
Scott Morrison is promising to open an intimate war with Bill Shorten over the next six months, using his clear personal electoral dominance over the Opposition Leader to redefine the political battleground.

As former prime minister John Howard warned senior Coalition figures to hold their nerve after the disastrous Liberal rout in Victoria, the Prime Minister called for internal calm and directly warned the more unpopular Mr Shorten that the next election was a contest "between me and you".

In a strategic move on the back of a Newspoll showing Mr Morrison stretching his advantage over Mr Shorten in the leadership contest, the Prime Minister invoked previous leadership campaigns that had pitted Paul Keating against John Hewson and Mr Howard against Mark Latham.
That is pretty much the dumbest thing I have heard in some time. Any political scientist that has tracked polls for any length of time can tell you that preferred leaders and parties have only the faintest connection. Shorten will not be drawn into such irrelevance. He knows his personal appeal sucks. That's why he's gone all-in on policy. He's already survived a dodgy royal commission into unions with barely a scratch. Aside from anything else, the polity is desperate for authenticity and personal attacks is the opposite. And for it to matter ScoMo has to have more credibility. A very long bow.
While ScoMo is pointlessly throwing spit bombs at Bill Shorten, the Labor machine has policies that will give it a line of howitzers to fire at the Government, via the AFR:
Federal Liberals are in shock at Mr Andrews' thumping defeat of their Victorian state colleagues, and deputy campaign manager Kos Samaras, campaign manager Sam Rae and their Victorian Labor team have already started work on the 2019 federal campaign with federal Labor leader Bill Shorten.

…Labor's state election campaign message – "Delivering for all Victorians" – saturated social media, television, newspapers, radio and billboards. Liberal Party sources concede the slogan and the ads were simple and brilliant. The high rotation presence of these hard-hitting ads made possible by superior funding probably "bit hard" and shifted undecided voters to Labor in the last week, making the swing even bigger than polls predicted.

…By contrast, he says the Liberals' inexperienced, first-time campaigners were like "bringing a knife to a gun fight" and the Liberals' failure to buy enough advertising hurt them.
This election is going to be another Liberal annihilation.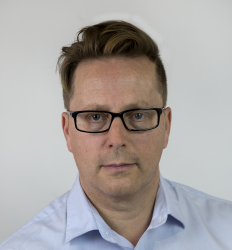 Latest posts by David Llewellyn-Smith
(see all)