A few months back, the Reserve Bank of New Zealand (RBNZ) released a study showing that its loan-to-value ratio (LVR) caps had fundamentally de-risked the housing market:
The report found that prior to the introduction of LVRs in October 2013, the average new mortgage was for 67% of a property's value.

But by mid-2016 the average LVR had fallen to 55%.

That excludes lending to investors but includes lending to first home buyers and those moving up the property ladder.

Over the same period, the amount of money provided to home buyers where the amount borrowed was above 80% of a property's s value declined from more than 80% of new mortgage lending to 35%.

"This suggests a substantial increase in average equity buffers, driven by a widening gap between median mortgage debt and median house prices," the report said.

This had benefits for both borrowers and the banks that were lending them the money, it said…
Below is a table listing the LVR changes by implementation date:

Whereas here's the decline in average LVR: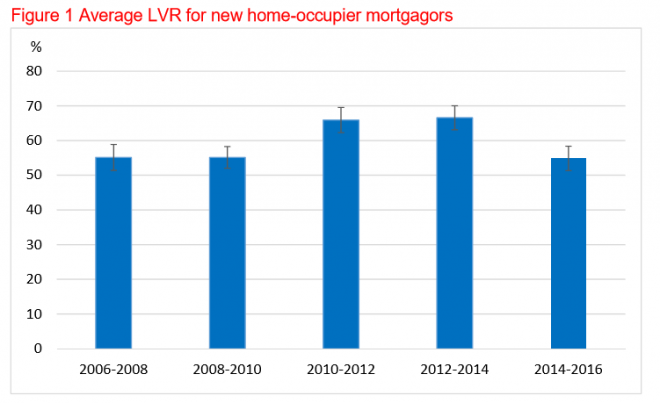 And the decline in high LVR lending: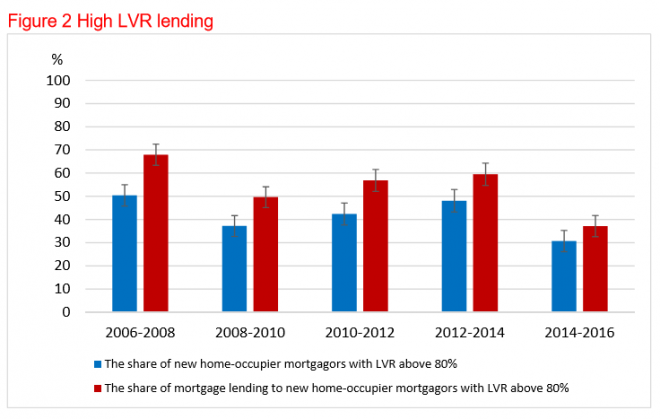 Finally, the average debt-to-income (DTI) for new borrowers had also declined from 3.6 to 2.9 in the last time cohort and the share of borrowers with a DTI above four declining from 37% to 24%: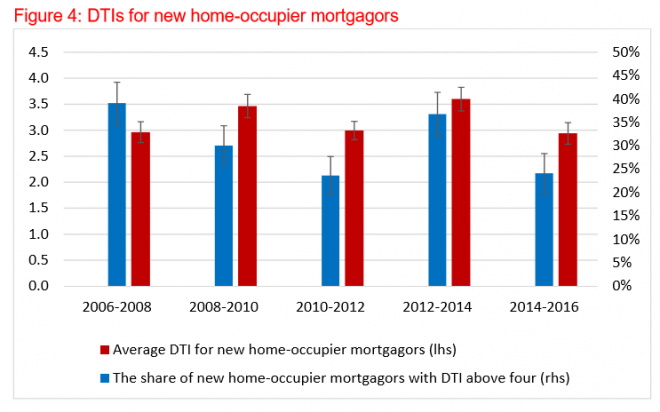 With this background in kind, and given the policy's unquestionable success, it's interesting to see that the RBNZ has decided to ease LVR restrictions. Here's the statement:
Risks to New Zealand's financial system have eased over the past six months, but vulnerabilities persist. In particular, households remain exposed to financial shocks due to their large mortgage debt burden.

However, both mortgage credit growth and house price inflation have eased to more sustainable rates, reducing the riskiness of banks' new housing lending. In response, we are easing our loan-to-value ratio (LVR) restrictions on banks' new mortgage loans. If banks' lending standards are maintained we expect to further ease LVR restrictions over the next few years…

Reserve Bank loan-to-value ratio (LVR) restrictions on new mortgage loans.

From 1 January 2019:

Up to 20 percent (increased from 15 percent) of new mortgage loans to owner occupiers can have deposits of less than 20 percent.
Up to 5 percent of new mortgage loans to property investors can have deposits of less than 30 percent (lowered from 35 percent).
Obviously, some restrictions will still remain in place. But the question does arise: if the policy has been so successful, then why ease it? Does the RBNZ really want to see house prices perpetually outstrip income growth and remain at world-beating levels?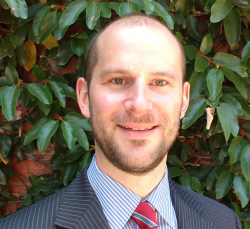 Latest posts by Leith van Onselen
(see all)