The Australian Housing and Urban Research Institute (AHURI) has released a new report arguing that Australia is suffering from a critical shortage of 433,000 social housing dwellings that will continue to worsen unless dramatic policy action is taken:
Over the next 20 years, it has been estimated that 727,300 additional social dwellings will be required, with current price procurement costs varying from $146,000 to $614,000, depending on local land values, building types and construction costs in different regions…

Figure 1 below shows how this additional growth accounts for both current unmet need (the backlog) and future projected need, based on a proportionate share of future household growth…

Table 2 below shows the range of total procurement costs for the regions within each part of the states and territories, which includes the estimated land and construction costs, along with some estimated professional fees (legal and design services), and local impact fees/infrastructure contributions.
The report estimates that a ten-fold increase in building rates is required to overcome the current social housing shortfall and to cover projected growth in need by 2036. This would require a three-fold expansion of the national social housing stock above its 2016 level.
That is, just to prevent the social housing shortage from getting worse, 15,000 extra dwellings a year would need to be built – over 290,000 homes over the next 20 years. However, to also eliminate the backlog will require an annual social building program of 36,000 units a year – a daunting task.
The AHURI urges policy makers to avoid overly complex private financing "innovations", noting these have proven ineffective elsewhere and were recently abolished by the UK Treasury. Rather, direct public investment, combined with more efficient financing through the National Housing Finance Investment Corporation, is the best way to tackle the social housing challenge.
For mine, the best way to prevent the problem from getting worse is to stop Australia's population from expanding so rapidly via mass immigration. Much like infrastructure, social housing is being overrun by unrelenting demand growth. Take this demand away and the problems are much easier to fix.
Australia has little hope of supplying enough social housing and infrastructure when its population is expanding by a Canberra's worth of people every year.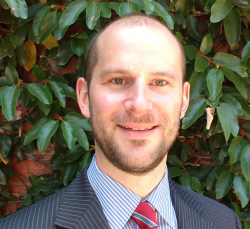 Latest posts by Leith van Onselen
(see all)