The ARC Centre of Excellence in Population Ageing Research (CEPAR) has released a new policy brief examining retirement income in Australia, which has found that older Australians have faired very well economically over the past decade, experiencing large rises in real after-inflation income and wealth:
 … older people today have much higher real incomes (about 45%) than those of similar age ten years ago. Younger age groups saw smaller gains relative to those who came before them but greater gains relative to themselves ten years earlier.

The median person aged 65+ in 2016 had 180% of household wealth of the median person aged 15-64 (adjusted for household size). Most older people were in the bottom half of the income distribution and top half of the wealth distribution, with much of this wealth held in the home. Over the lifecycle, net wealth peaks by age 69 at a median of about $630,000 (adjusted for household size). Super is now the second largest asset class after the family home, the fastest growing component of wealth for those aged 65- 74 compared to the same age group ten years earlier. Older Australians benefit from living rent-free in their own homes (worth over $10,000 per year, on average). And public transfers in-kind are also of value (mostly health related and worth over $25,000 among the oldest households, on average)…
However, renting retirees are doing it tougher: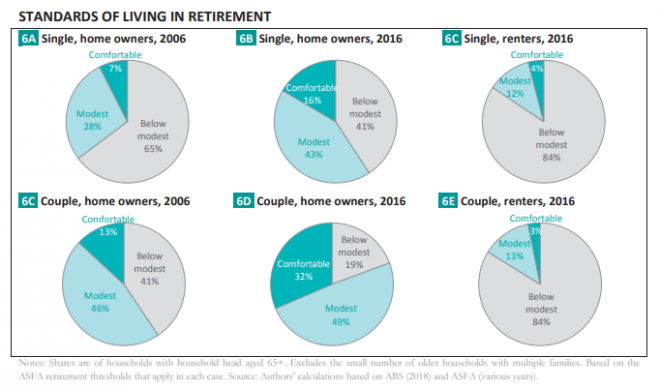 According to the 2016 Census, 82% of over-65s owned their homes: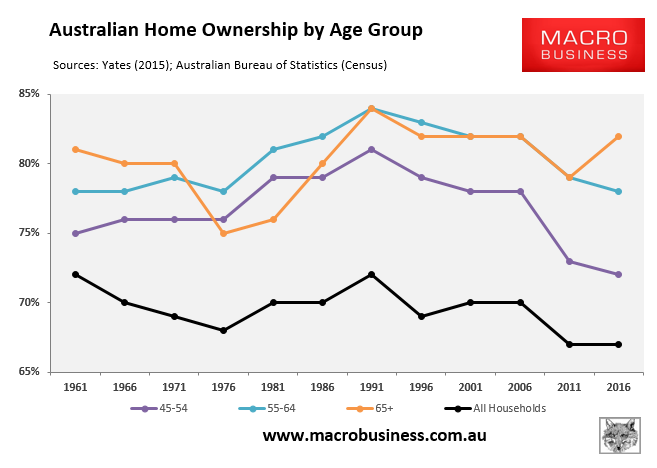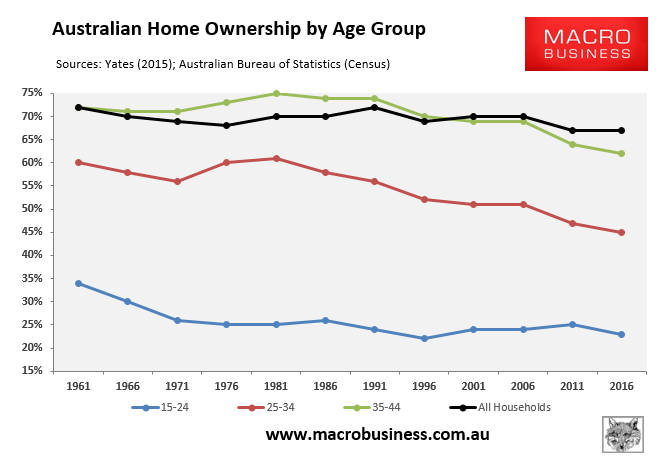 And this cohort has captured the lion's share of wealth gains, according to The ABS:
As well as according to HILDA:

So, Australia has found itself in a perverse situation whereby the older aged cohorts have experienced an unparalleled rise in wealth at the same time as their dependence on the Aged Pension has risen, and is projected to continue doing so.
Meanwhile, relatively poorer younger Australians are heavily subsidising the retirements of many wealthy retirees, whose biggest asset (their principal place of residence) is largely excluded from their ability to fund their own retirements.
Leith van Onselen is Chief Economist at the MB Fund and MB Super. Leith has previously worked at the Australian Treasury, Victorian Treasury and Goldman Sachs.
Latest posts by Leith van Onselen (see all)