I've noted previously how the NSW State Government has hit 'peak stupid' in deciding to spend $2 billion to demolish and rebuild the Olympic Stadium and the Sydney Football Stadium, both of which are underutilised and whose redevelopment would deliver zero net economic benefits for the state, according to analysis by hired gun KPMG.
To make matters even worse, the stadiums rebuild is to be funded by proceeds from selling-off the lease the state's monopoly land titles registry – a move that will very likely see end-users being gouged by the new monopoly owners, with the NSW State Government also losing a reliable income stream.
Today, the NSW Labor leader, Michael Daley, flat out rejected spending a cent of taxpayer dollars rebuilding these stadiums, instead pledging to spend the proceeds on social infrastructure like schools and hospitals. From The SMH:
"I'm saying very clearly to the SCG Trust today: do not sign contracts for the demolition of this stadium. Do not demolish this stadium. If you do, you will not get a single cent of free public money from me if I am elected premier in March of next year," Mr Daley said…

The people of NSW have a very clear choice now: if you want billions of dollars spent knocking down and rebuilding perfectly good stadiums, vote for the Liberals and Nationals," he said.

"If you want billions of dollars put into schools and hospitals, vote for me."
This is good policy from Labor.
When I first discussed the stadium fiasco, I labelled it a textbook example of the broken window fallacy in economics: akin to digging holes just to fill them up again. While the projects might create jobs and increase GDP directly, they will cost taxpayers a huge sum, won't boost productivity, and will do nothing to raise living standards.
With Sydney suffering from chronic congestion and infrastructure bottlenecks, hosing $2 billion on dud projects like this makes as much sense as punching yourself in the face.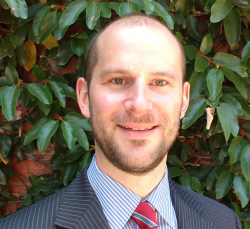 Latest posts by Leith van Onselen
(see all)