Statistics New Zealand has released its labour force data for the September quarter, with the unemployment rate falling by 0.5% to 3.9%. This is the lowest unemployment rate since the June 2008 quarter when it was 3.8%.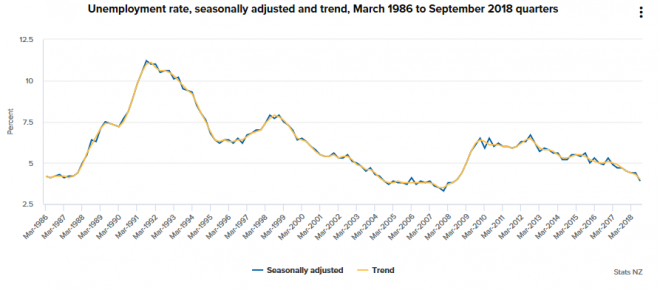 Below are the key points from the release:
Unemployment rate fell to 3.9 percent.
Underutilisation rate fell to 11.3 percent.
Employment rate rose to 68.3 percent.
Filled jobs rose 0.3 percent.
Average ordinary time hourly earnings rose to $31.34.
Wage rates increased 1.8 percent annually.
And below is the summary table: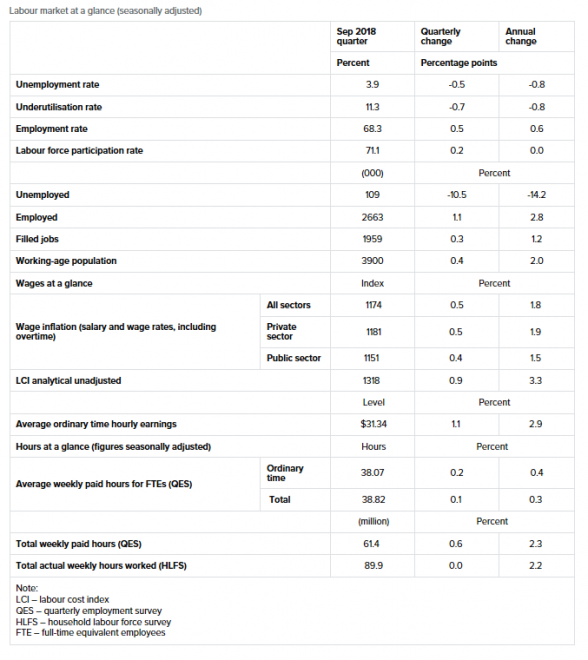 As shown above, employment rose by 1.1% in the September quarter to be up 2.8% over the year, whereas the labour force participation rate rose by 0.2% to 71.1% (flat over the year).
Trend jobs growth has been strong: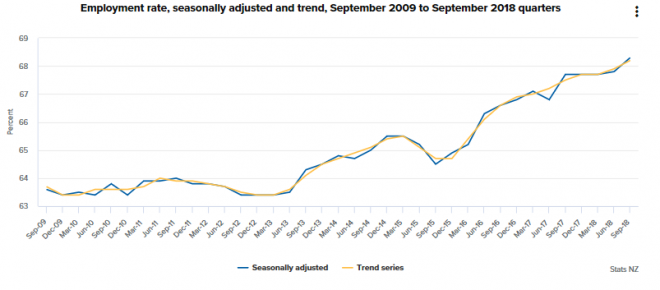 Total weekly hours worked also rose by 2.2% in the year to September.
Meanwhile, the labour underutilisation rate (unemployment and underemployment combined) fell by 0.7% over the September quarter and by 0.8% over the year to 11.3%.
However, the news with respect to employee earnings was mixed. Wage inflation was just 1.8% over the year, whereas average ordinary time earnings rose by 2.9%.
Finally, here's how New Zealand's unemployment rate (3.9%) compares against Australia's (5.0%):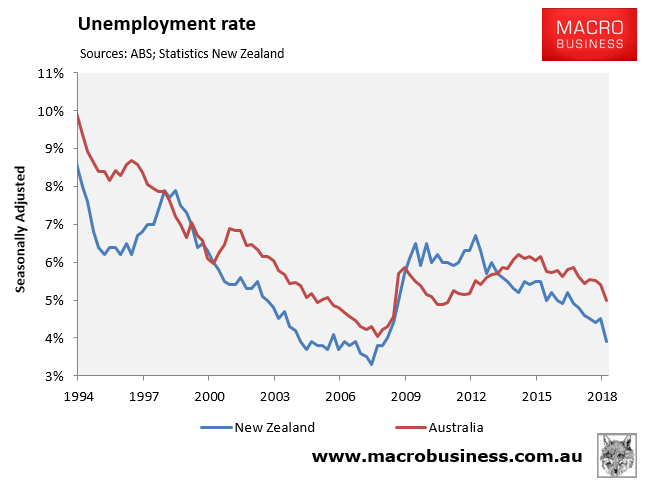 NZ's labour market is still much stronger.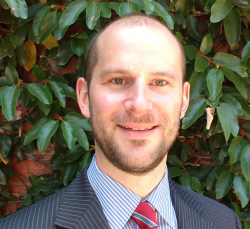 Latest posts by Leith van Onselen
(see all)