This is amusing stuff, at the AFR:
The decision by NAB chief executive Andrew Thorburn to stop chasing new business with aggressive discounts and to reward loyal customers has put the bank in uncharted territory after delivering a result that revealed further deterioration in its net interest margin.

…"The discount for the standard variable rate has continued to go up and up and up and up and so as the housing cycle has slowed that increases the pace and increases the intensity, it's been a long-term trend and its got worse in the last two or three years," Mr Thorburn said.

…NAB's results however show the bank's net interest margin – the difference between the rate at which it borrows and the rate at which it lends – fell to 1.84 per cent from 1.87 per cent in the first half and 1.88 per cent year on year.
That's the most novel (presumably front book) mortgage rate hike that I can remember. RBA indicator mortgage rates suggests NAB could have as much as three rate hikes to play with (without ever hiking rates!):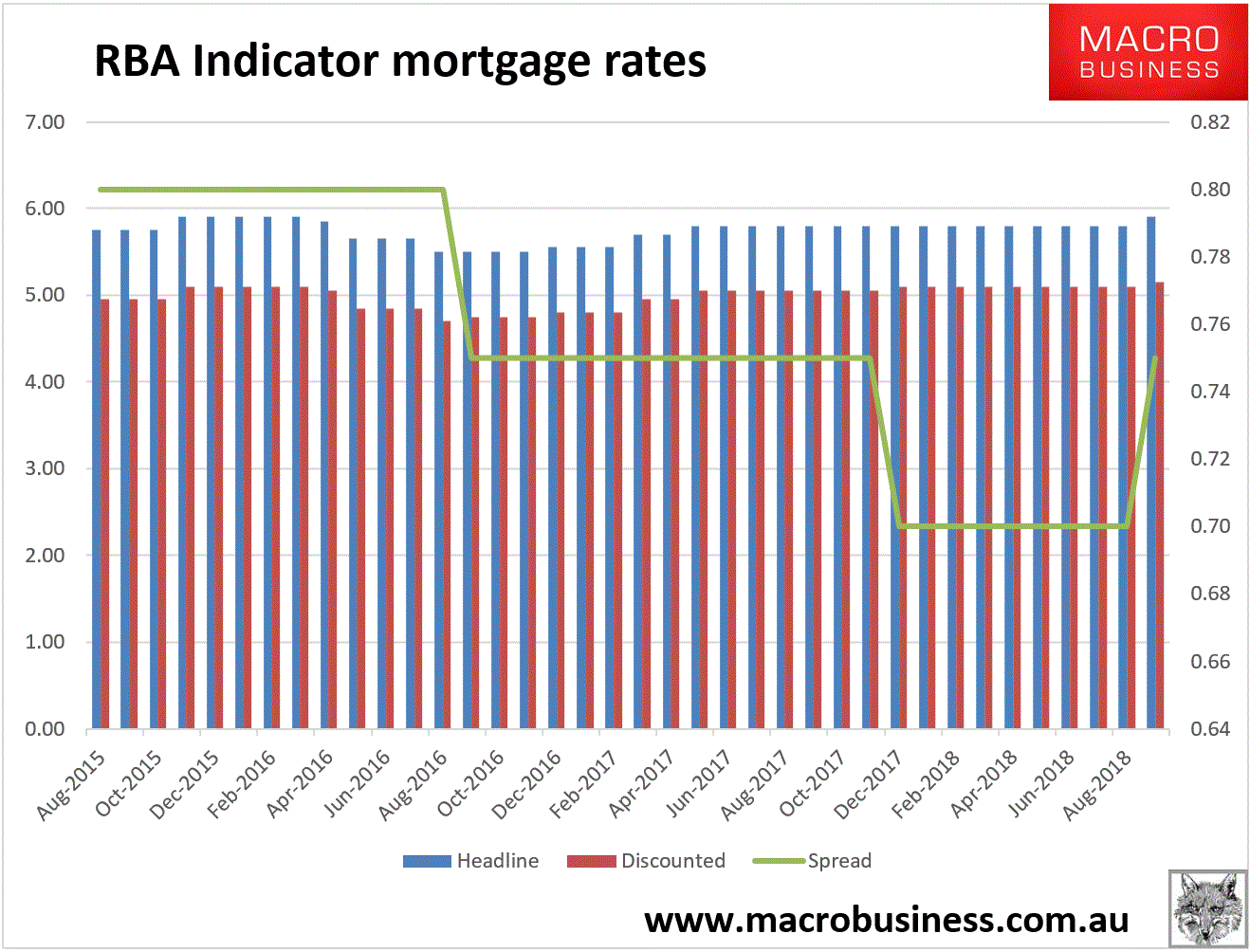 BBSW suggests the need for more as the margin squeeze keeps getting worse the longer it doesn't fall back to the cash rate: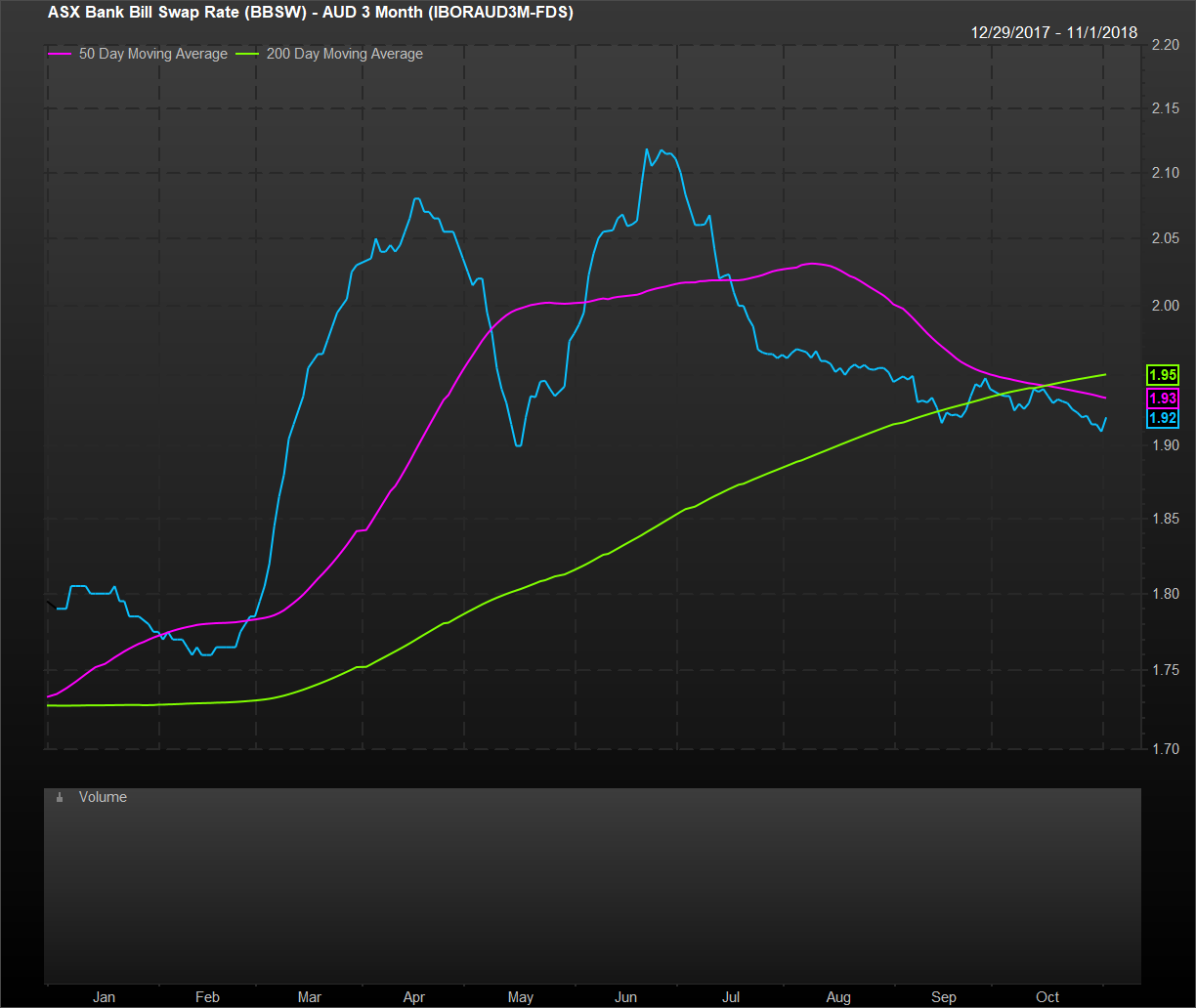 NAB didn't hike recently when others did so now it's going to do it in secret.
Just another nail into the popping housing bubble.
Latest posts by David Llewellyn-Smith (see all)