I know this bloke means well but having $6bn does not make you expert on everything, via Twitter:
⚡ Argh! Bullshit mate 😡 @ScottMorrisonMP you've made me mad & inspired me. We need a movement. We need a brand for Australia's energy future. We need a rallying cry for Australians who believe in ☀️ 🌬️ & 🌊. You said it perfectly: "Fair Dinkum Power". #fairdinkumpower 1/2 https://t.co/cbLOCAvM2f

— Mike Cannon-Brookes 👨🏼‍💻🧢 (@mcannonbrookes) October 31, 2018
So, we don't need an inquiry. Or a think tank for objective analysis. Or real protest action. Or actual research to uncover what's really going on. What we need is a renewables "brand" under which to rally our fat arses on Facebook? At Domainfax:
In 24 hours, the logo with the most votes will win. As for where it will end up, and what's next for the campaign, that's still being worked out.

"I'll work on getting it displayed somewhere … big," Mr Cannon-Brookes said.
Where it will achieve precisely nothing.
Listen Mr Cannon-Brookes, you're sinking in every debate that you take on. You can't sit in your $100m mansion while offering $200 to make a logo. If you're going to enter these debates then do it with some style. Spend $50m on a climate change think tank. Spend $100m on buying a newspaper. I would say give the The Greens heaps of money but they don't care about the environment. Give it instead to Sustainable Australia.
Most of all, stop entering these debates with a throwaway tweet here and there. It reeks of virtue signalling. Do the research and be the expert on the topic. Like Dick Smith.
For instance, it is pointless debating whether renewables or fossil fuels are "fair dinkum" power. This is a retarded false binary. There are real issue integrating renewables with the grid, most obviously that they are unreliable and something must be able to stabilise that. The answer is gas generation and that's the real problem in the entire debate. A gas cartel has occupied east coast reserves and won't sell it at economic rates. This means the combined cycle and peaking power plants that offset renewable intermittency can't work, prices rise and political mayhem ensues.
Or, if you're really serious about climate change, then get debate going about why Australia may need mass nuclear power:
A renewables logo won't fix anything. For haven's sake stop treating the issue like it's some kind of computer game. If you're going to get involved then get off your arse and spend some real money. Wield some real power.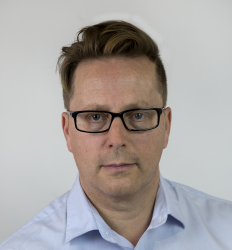 Latest posts by David Llewellyn-Smith
(see all)