See the latest Australian dollar analysis here: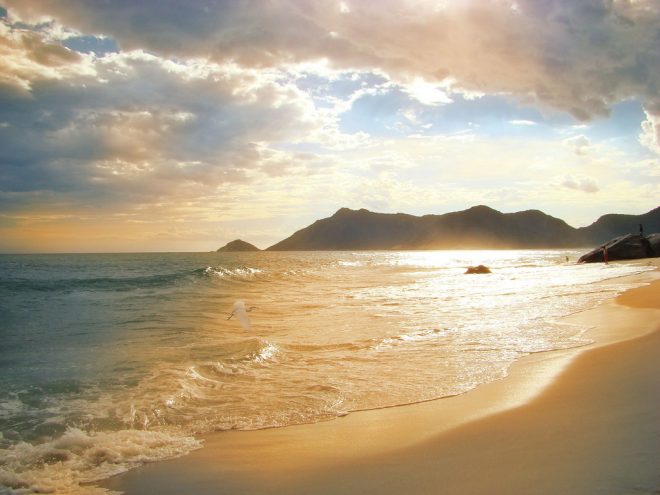 Outside Australia it's been a good finish to the week on stock markets across Asia as aniticpition builds for the Trump-Xi meeting at the G20 conference this weekend. The Chinese manufacturing PMI came in bang on no expansion, which may have been behind some of the lack of confidence on Australian markets.
The Shanghai Composite is up 0.3% to 2573 points going into the close, vainly trying to recover from yesterday's quite steep selloff as it struggles to get back above key support at the 2600 point level.s.  The Hang Seng Index is up about the same to 26551 points, after previously building above both the previous support level and ATR trailing resistance at 26000 points: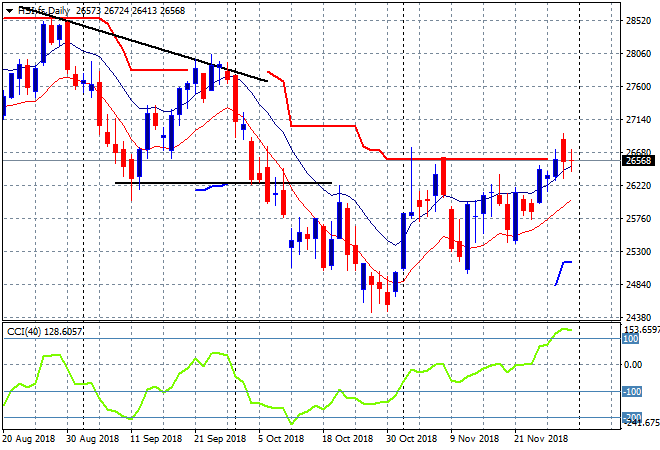 US and Eurostoxx futures are down slightly with the four hourly S&P 500 futures chart showing how its gravitating around against significant resistance at the the 2745 point level from several weeks ago (horizontal black line on the left):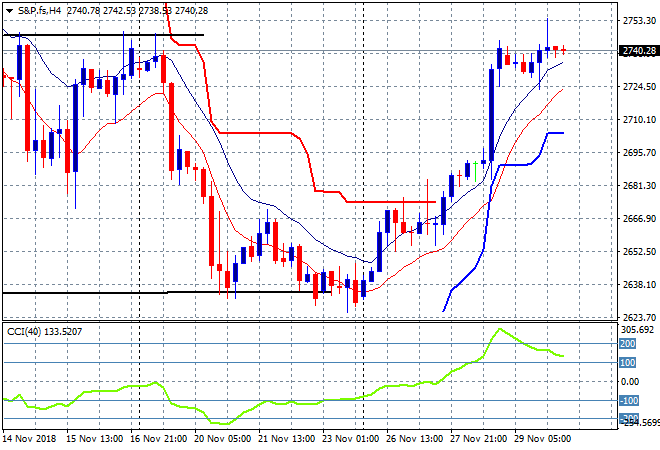 Japanese stocks have put in a good day despite a listless Yen, as the Nikkei 225 closed nearly 0.4% higher to 2234 points.  The USDJPY pair has stabilised somewhat after its recent selloff with the pair bouncing off tentative support at the 113.20 level but unable to get back above the high moving average: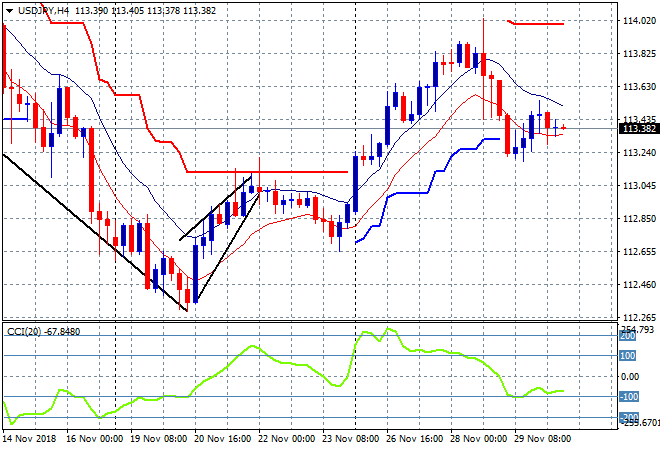 The ASX200 has seemingly collapsed, falling some 1.6% or nearly 100 points to 5667 on the back of a selloff in bank shares and the rout in CocaColaAmatil (CCA), completely retreating below the previous 5700 point support area. The Aussie dollar has basically been unchanged to rest just above the 73 handle after its recent move higher, finding resistance a little too strong at the 73.30 level from two weeks ago: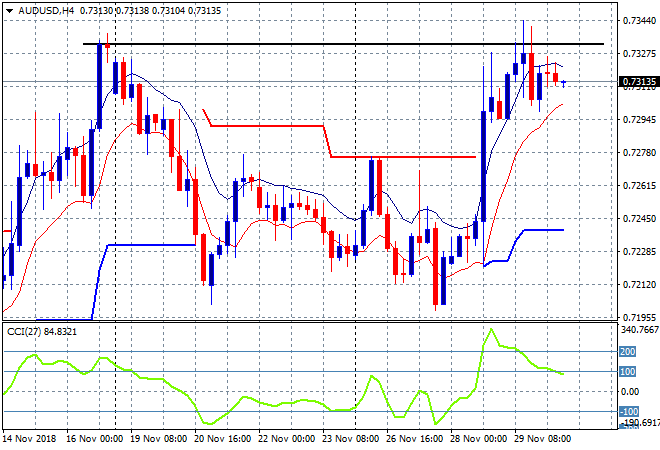 The economic calendar finishes the week with the EZ-wide CPI print for November, a couple Fed member speeches and then a private oil rig count.
Latest posts by Chris Becker
(see all)