See the latest Australian dollar analysis here: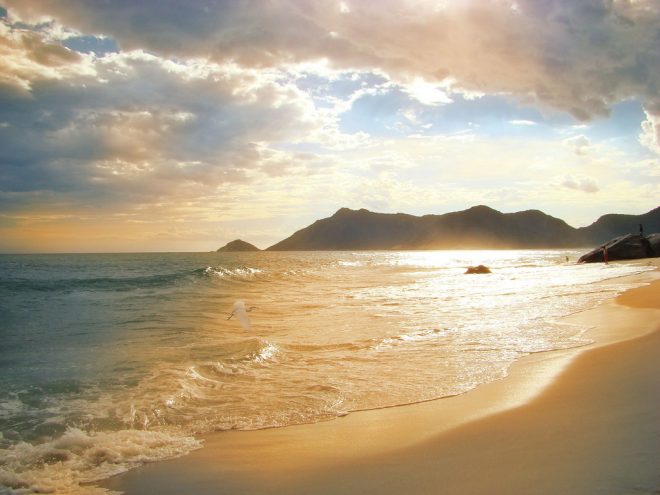 A fairly muted response to the big surge on Wall Street overnight here in Asia today, with modest gains outside of China, while the Middle Kingdom share markets suffered a small setback. The USD continued its selloff however, especially against Yen and Kiwi, while the Aussie dollar remains above 73 cents.
The Shanghai Composite is down 0.3% to 2594 points going into the close, after recently making  traction to get back above key support at the 2600 point level, its now treated on trade concerns.  The Hang Seng Index is off even more, down around 0.5% to 26500 points, after previously building above the previous support level at 26000 points as the the daily chart was starting to stabilize: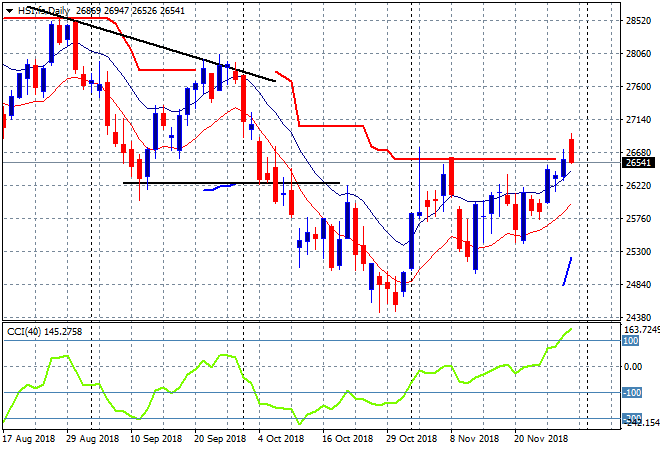 US and Eurostoxx futures are up with the four hourly S&P 500 futures chart showing how its coming up against significant resistance at the the 2745 point level from several weeks ago (horizontal black line on the left) after last nights epic fightback: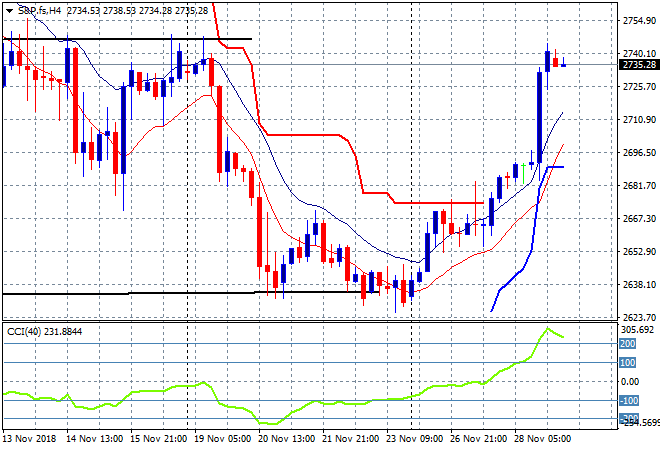 Japanese stocks have put in another solid day despite a much stronger Yen, as the Nikkei 225 closed nearly 0.5% higher to 22275 points.  The USDJPY pair continues its selloff after last nights sudden hit on the brakes due to Fed Chair Powells revised comment on the trajectory of US rate rises. The pair is now below trailing ATR support on the four hourly chart and could retrace to the 113 handle fully tonight: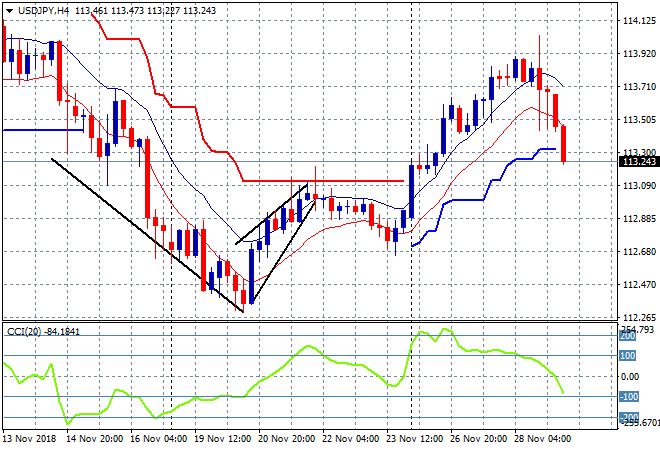 The ASX200 finally put some runs on the board, despite a much stronger Aussie, lifting nearly 0.6% to 5758 points, maintaining itself above the previous 5700 point support area. The Aussie dollar has blipped higher after a big move higher overnight with a surge above the 73 handle for the first time in two weeks – but can it maintain this level as resistance bears (sic) down: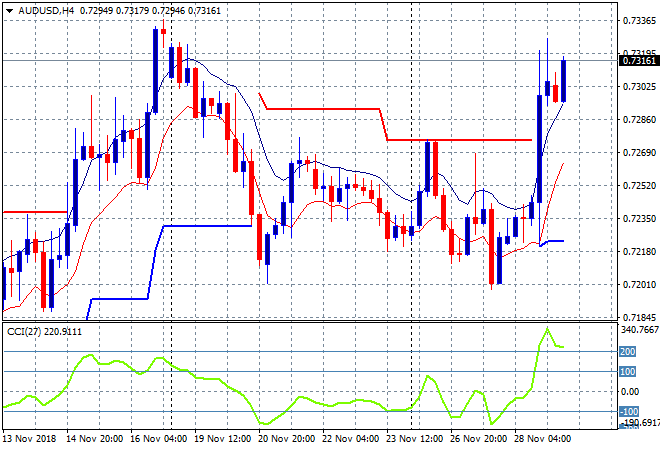 The economic calendar has two major European and American releases to watch tonight, first German unemployment then EZ wide CPI, followed by US Core PCE and the release of the latest FOMC minutes.
Latest posts by Chris Becker
(see all)