So says James Walter, Emeritus Professor of Politics at Monash University, via Domain:
Consider what the post-election Liberal leadership will have to do. First, comprehensive reform will entail recognising what the public has clearly shown it wants.

Second, there must be acknowledgement that such policies demand the orchestration of many hands, much advice and diverse talents: they will founder if the party defaults to "strong leadership".

Third, to revive a form of liberalism for these times, attuned not to the paid-up "base" alone…Finally, the big issues of public concern – economic reform, immigration, social cohesion – have always entailed a degree of bipartisanship, of consensus across the aisle.
Some sense there. The real issue is the lack of talent to pull off such a maneuver. One reason that the party is so full of nuts today is because John Howard attracted them with his lurch to the right. Now those nuts have attracted even more nuts today. The party could well collapse though in one sense the lack of talent may also hold it together. It takes a leader of some charm to breakaway for such a sundering to happen. Note the defection of Cory Bernardi which caused hardly a ripple.
We must remember, too, that the fundamental driver of Australian political instability is intact and is going to worsen, the great income recession, so disenchantment with Labor will grow quickly: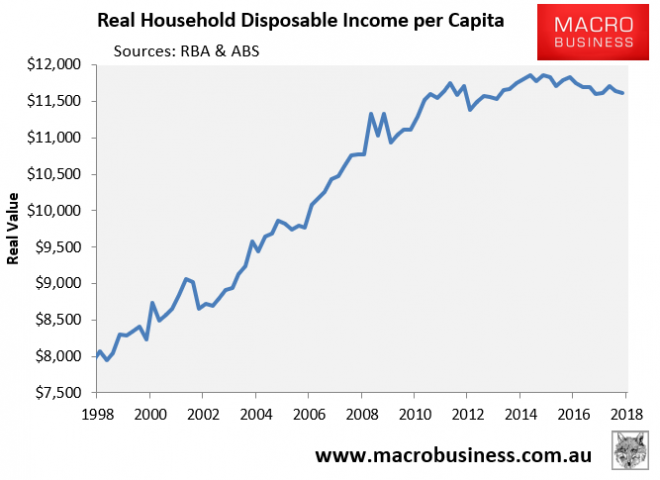 However, the really depressing thought for the Liberal Party is that the greatest talent in Australian politics, Chris Bowen, is lining up behind Bill Shorten as the next PM.
They have nobody who can match him even if Labor has to wrestle with tough times.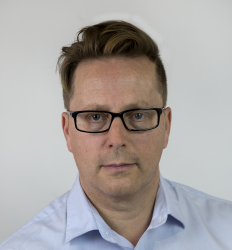 Latest posts by David Llewellyn-Smith
(see all)