Via the AFR:
Labor says the certainty created by having an energy policy and the falling cost of renewable energy means emissions can be cut and prices lowered at the same time.

Speaking ahead of the launch of Labor's energy policy on Thursday, shadow climate change and energy minster Mark Butler said asking people to choose between price and emissions reduction was an "utterly false choice".

"We've known for years now that building new renewables puts downward pressure on power prices," he told a low carbon forum in Adelaide on Monday.
Not in Australia's case. Renewables are inescapably intermittent. That means you need back-up, dispatchable power when they are running low or off. As coal exits that means more gas-fired generation as the marginal price setter: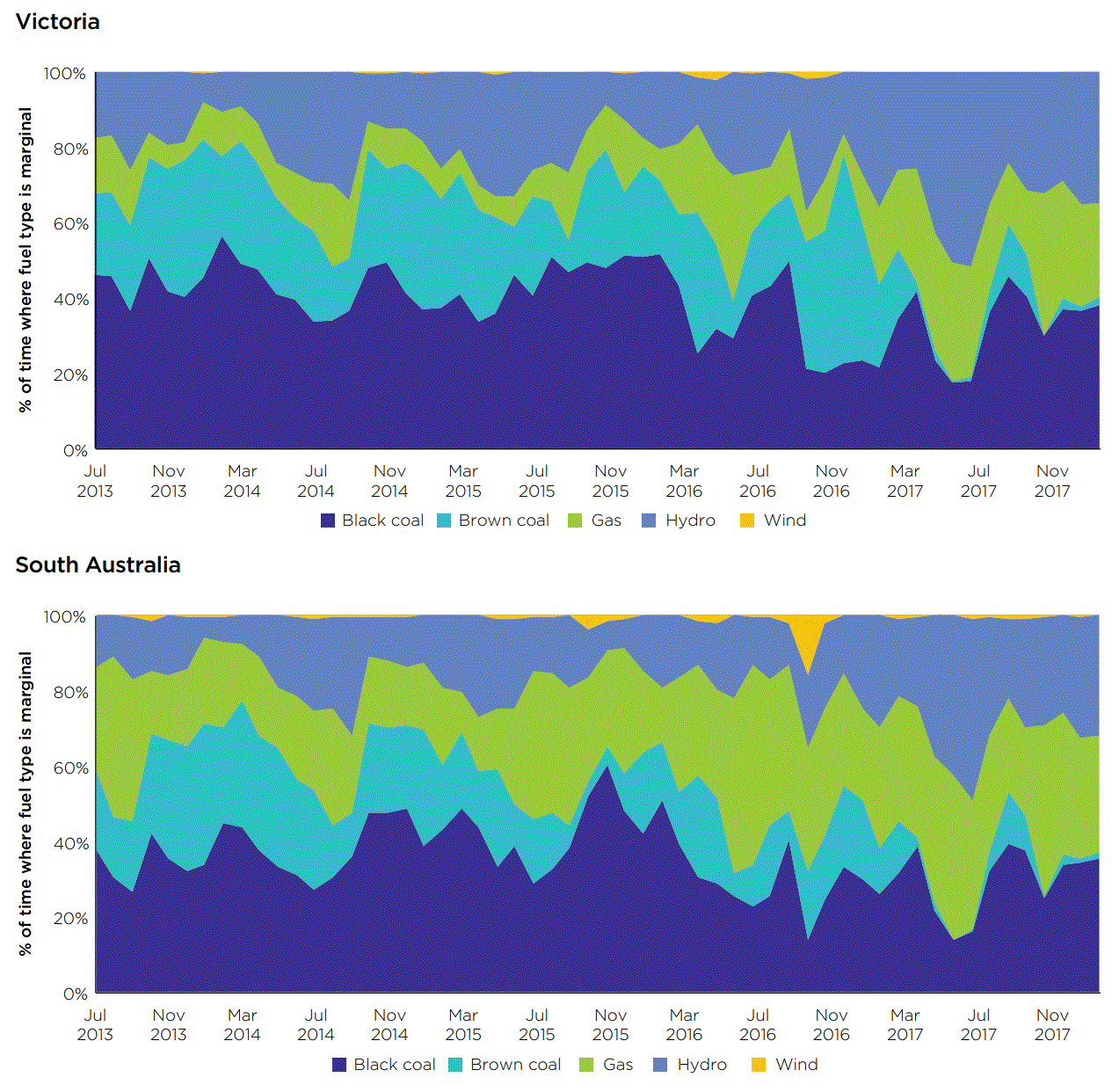 Until power storage can displace gas en masse, gas base load and peaking power will be the marginal price setter for electricity.
In other words, Labor can decarbonise via renewables but it can't lower power prices if it does not force the east coast gas cartel to drop its gas prices. If it does not do so then its renewables push will be blamed for higher prices.