From Chanticleer today on the royal commission:
Orr asked Henry what roll the Australian Prudential Regulation Authority should be doing to be satisfied that boards are ensuring their companies have a strong risk culture.

"I don't know whether this is the appropriate forum to say, but I will say it here now anyway," Henry said. "We have said consistently to APRA the word 'ensure' is a bit strong. It's really difficult for a board to be held accountable for ensuring anything, just as it's rather difficult to hold APRA to that standard of ensuring an appropriate risk culture."

"But someone, surely, must be responsible for ensuring that there is an appropriate risk culture. If it's not the board, who is it?"

Henry held fast, suggesting words such as "model, lead, encourage" were more appropriate.
Henry is, of course, right. You can't guarantee good behaviour or good culture. What the society can do is codify the kinds of behaviour that it wants to see in the rules and regulations that govern an industry then prosecute those that break them. As MB has said from the outset, all of the focus on bank culture is misplaced. It is simply an expression of the regulatory structure and application. If you want the behaviour to change then change the rules and enforce them.
That's also why Ken Henry should resign. His bank has behaved abominably under his board tenure and the royal commission exists only because of it. The Hayne process is the new ethical standards being formulated around him and his record disqualifies him from ongoing service. He said yesterday it would take him ten years to change the bank's culture. That's a resignation letter if I've ever seen one!
Then there is his faulty memory, via Banking Day:
Ken Henry, chair of the board of National Australia Bank, yesterday produced the biggest clanger yet at hearings of the banking royal commission – unaware or forgetting the bank's punishment one year ago for rate rigging around the bank bill swap rate from 2010 to 2012.

Drawn by counsel assisting, Rowena Orr to meditate on "financial institutions all over the world continuing to engage in serious misconduct", and specifically prompted on "the manipulation of interbank interest rates and foreign exchange rates," Henry recalled little of his brief.

…Last year NAB volunteered that it made attempts on each of 20 December 2010, 17 January 2011, 7 February 2011, 7 February 2011, 30 June 2011, 12 July 2011, 5 October 2011 and 25 October 2011 "to engage in conduct [in the prime bank bill market], in trade or commerce, in connection with the supply or acquisition of financial services that was, in all the circumstances, unconscionable."

In a ruling in November 2017, Justice Jayne Jagot wrote that NAB "agreed that the attempted contraventions were deliberate and not transparent to counterparties."

The bank paid a penalty of A$10 million, the same as imposed on ANZ for similar conduct. The Federal Court has also sanctioned Westpac and two other banks for manipulating BBSW.
Someone needs to tap our Ken on the shoulder.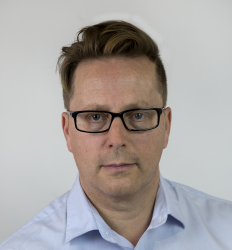 Latest posts by David Llewellyn-Smith
(see all)