Exciting news via Platts:
On October 22, Japan's Ministry of Economy, Trade and Industry unveiled a model clause that can be used by LNG buyers to remove destination restrictions from long-term contracts.

Such restrictions have become more relaxed in renegotiations of LNG contracts or in new contracts among market players, Hiroshige Seko, minister of economy, trade and industry, said at a conference in Nagoya last week.

"We in the government also intend to promote this movement and asked Japan-EU legal specialists to develop model clauses regarding destination restriction," Seko said.

The model clause was drafted under an agreement between the European Commission Directorate-General for Energy and Japan's METI, to promote a transparent LNG marketplace. It helps standardize the effort across several buyers.

The ability to divert cargoes, reload cargoes, access available terminal capacity and manage the risk attached to selling cargoes are essential ingredients in creating a more flexible LNG market, according to a summary of the final report from the EU-Japan workshops.

The 2017 study by the Japanese FTC had stated that Japanese buyers must not accept restrictive clauses in new and renewed long-term contracts, and review them in existing contracts as well. After the study was published several Japanese buyers succeeded in removing destination restriction clauses from new term contracts.

"Further similar studies by anti-monopoly authorities of other countries such as the US Federal Trade Commission or Korea Fair Trade Commission, if conducted, would deepen the discussion about the appropriateness of destination restrictions in the context of fair market competition," the IEEJ said in October.
This is great news for Australia's prospective LNG import cartel. If the AGL or Twiggy cartel gets up, it will increasingly be able to divert Australian export volumes from QLD to VIC. Victoria especially will then enjoy its own gas after it has done a rather amusing round trip. It will be extracted from Bass Strait, piped north to QLD export terminals, frozen for transport, sailed out to the reef for a bit, then motor south to the Victorian LNG import terminal. There it will be unfrozen and distributed into the same pipeline network that carried it north and sold to Victorians. Along the way it will have added costs of:
massive overcharging for the original gas via the BHP/Exxon Gippsland cartel;
$2Gj to pipe it north;
$2Gj to freeze it and ship it south;
$3Gj to unfreeze it and release into the "market".
That'll give you your $18Gj gas which came out of Bass Straight down the road at $1Gj or similar. At this point the molecule of gas might be used to make, cook or heat something. Or, it might be bought again by the gas cartel and make the same round trip a second time for some more ticket clipping.
Stiffen domestic reservation now.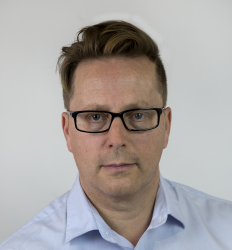 Latest posts by David Llewellyn-Smith
(see all)