The outgoing chair of Industry Super Australia (ISA), Peter Collins, has urged for Australia's superannuation pool to be turned into a slush fund for infrastructure investment and "asset recycling". From The AFR:
Peter Collins has challenged a future Shorten government to make asset recycling using superannuation money a priority…

"The flow of money into industry super funds is at such a rate that the investible products going onto the Australian market just can't keep up. "Ultimately we will run out of projects to invest in…

"Now that industry and public sector funds dominate, the time has come to harness this Australian-made opportunity for nation building," Mr Collins said.
John Daley from the Grattan Institute recently rubbished such an idea:
"We don't run our country as some kind of happy utopian cooperative between big business, government and superannuation funds, where they all kind of get into some smoky room and decide where the money will be spent," he said.
Dr Martin Fahy, chief executive of the Australian Superannuation Funds Association, is also cautious:
"It's important to understand though, the business of superannuation is funding people's retirement.

"If we can get a confluence of objectives with broader public policy requirements and nation-building requirements, then that's great, but the ultimate business of superannuation is retirement funding."
I'm with them. Superannuation is your money and its objective is to fund people's retirements, and it should not be muddied. If a project stacks up financially, great. Invest people's money there. But if it doesn't, then there's no way people's superannuation savings should be used. Such investment deals should take place transparently via tender at arms-length, not behind closed doors.
Moreover, the Productivity Commission had expressed concerns with asset recycling, warning that it "could act to encourage privatisation in circumstances that are not fully justified and encourage the selection of new projects that do not have demonstrable net benefits".
This proposal looks like another recipe for more empty calories growth that benefits rentier profits at public cost.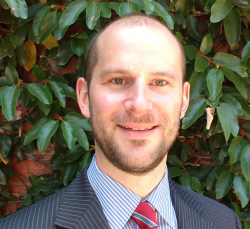 Latest posts by Leith van Onselen
(see all)