Let me show you some whacky Chinese housing data from Gavekal. First, the price trend needs to correct: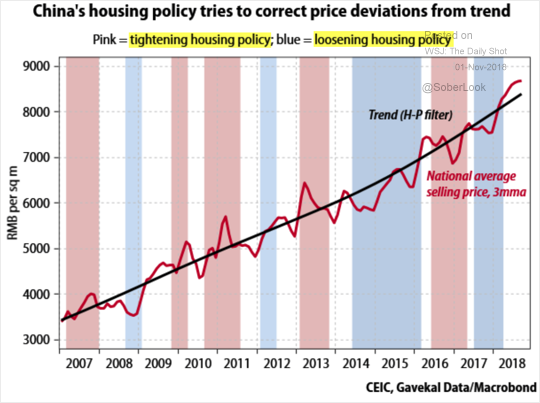 So, too, does inventory, which remains hilarious and starts are making it worse: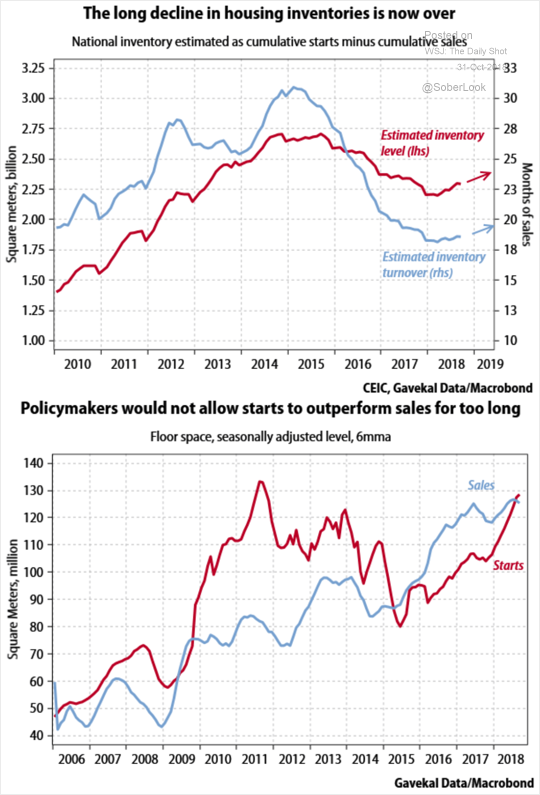 As we know, macroprudential shut off tier one city price growth two years ago. Price growth has been all in the boondocks since: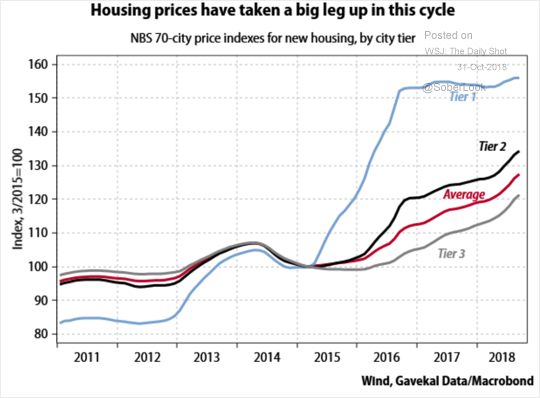 But what is a little bizarre is this last chart which shows that the most recent surge in floor space sold (and construction) has been in tier one cities, the opposite of the price pattern: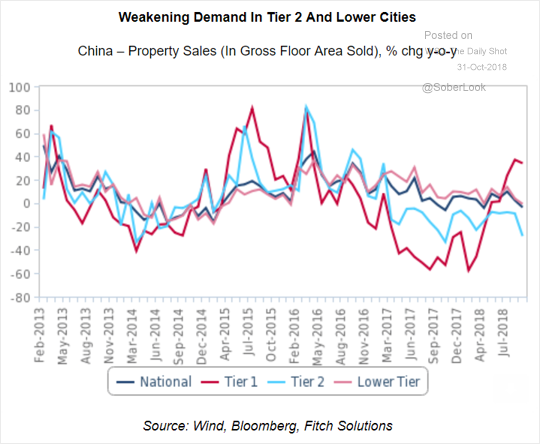 Now, there might be many reasons for it. Demand is still there despite price falls, for instance. Maybe its shanty town reconstruction.
But, given I've never seen this price/sales/starts divergence happen before, I'm wondering if this is not a symptom of a more peculiar Chinese central planning phenomenon. If you have the ability to summon SOE (and private) executives to the court of the God King, and said overlord has the power to instruct you at the point of a gun to build in his glorious name to counter the Trump barbarian, then where would you choose to erect more vacant apartments?
It would be the sought after cities, right? The ones where demand and prices are likely to hold up over the long run.
I know it's all a bit conspiratorial but just sayin'…