From Gotti today:
This risk was made very clear to me when I attended this week's FINSIA Regulators luncheon, which was addressed by senior officials from the Reserve Bank, APRA and ASIC.

…It was apparent from the speeches at the FINSIA lunch that there is no clear understanding of what is ahead. Currently there is a well overdue correction in dwelling prices taking place and if that is as far as it goes the economy will take it in its stride. That's why the current economic figures are so strong.

But the message from the regulators is that the regulation-driven credit squeeze is going to get much more severe. After all, the banks need greater regulation and punishment. That means that almost inevitably, the rate at which housing prices fall will accelerate in 2019 and with that will come a substantial fall in economic activity, consumer spending, building and corporate profits. That is what the sharemarket is now coming to grips with. The only cushions will come from the heavy borrowing being undertaken by governments to fund infrastructure, plus increased activity in mining and tourism.

In seeking to protect the banking system from a downturn, the regulators are in grave danger of creating the very thing they are trying to protect the community from.
I wouldn't put it quite like that. The regulators allowed an interest-only, HEM and Chinese investor bubble to blowoff to develop. They were caught out at it by its natural limits, by good people campaigning against it, and by the Hayne Royal Commission. Now both will unwind together.
These are classic bubble and bust dynamics with everything pro-cyclical on the way up and equally so on the way down.
The only thing remarkable about it is the timing. Following so close on the heals of the GFC, to do exactly the same thing to ourselves was an act of remarkable stupidity.
That's why on the way up we named it the "dumbest bubble in history" and to that we hold.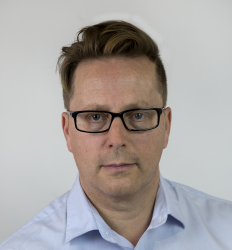 Latest posts by Houses and Holes
(see all)