Via AFR:
Mike Cannon-Brookes' campaign to reclaim the phrase "fair dinkum power" from Prime Minister Scott Morrison has been swamped with offers of support, and the Atlassian billionaire is in the process of registering a trademark for a logo to promote renewable energy.

Mr Cannon-Brookes said he had had hundreds of tweets and emails expressing support and even offering donations since starting the campaign on Wednesday, but was funding the exercise himself.

He is exploring options for licensing the logo – a green power plug connected to a leaf with the words "FAIR DINKUM POWER" that emerged from an online competition – through the creative commons so people can use it without paying a licence fee.
Bravo Cannon-Bookes. Except you've just succeeded in locking us into the very trivialised false binary debate about renewables versus fossil fuels that is embedding the latter. That is the problem with the debate and you've made it worse.
Look at these two charts. Here's Australia's reduction in carbon output in the energy sector: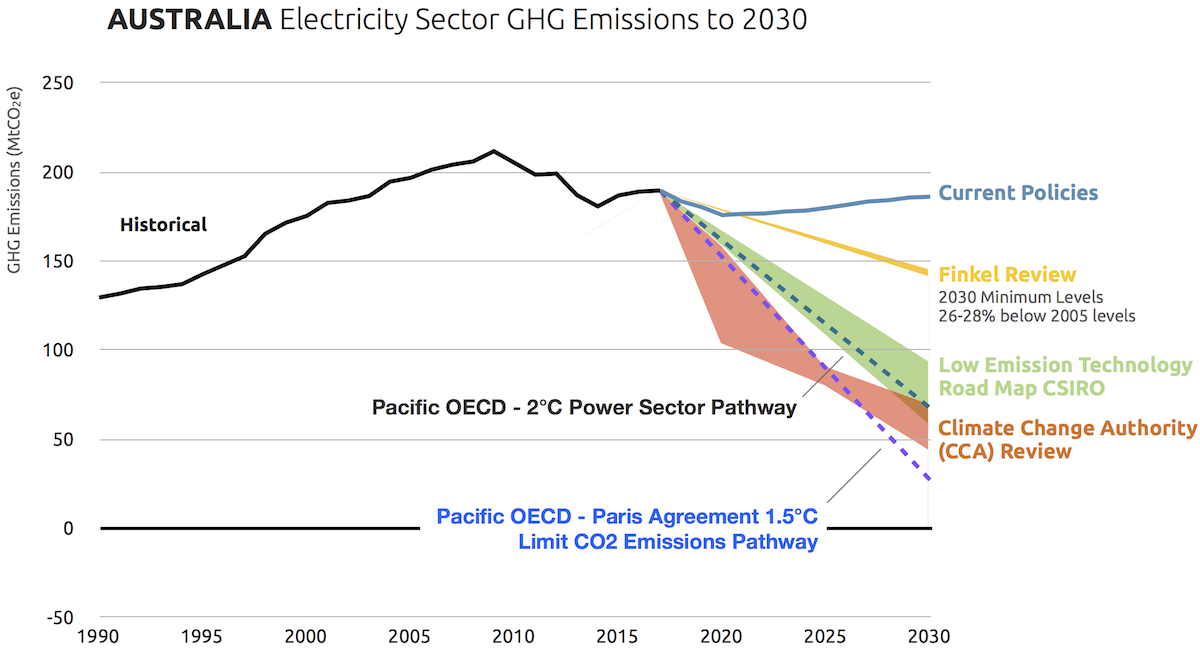 Down roughly 10% as we fight tooth and nail for every inch of progress. The projections are disastrous if we remain stuck in the false binary of renewables versus fossil fuels.
Now, check out the horrible USA, where Donald Trump doesn't even believe in climate change and is doing his best to revive coal: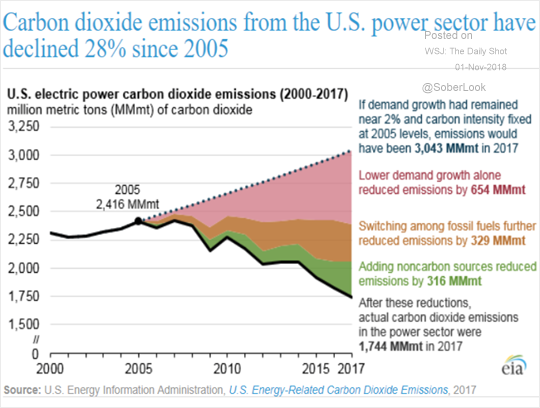 Down 28%! Why? Because the US has allowed its gas reserves to displace coal.
That's right, you need gas to offset renewables until the cost of storage catches down enough to stabilise intermittent renewables. Otherwise prices skyrocket and you end up what we have: energy wars that trigger more support for "fair dinkum" coal.
If you want to make a difference, Mr Cannon-Brookes, don't virtue-signal from your $100m armchair on the very turf laid out by the enemy. Sell the mansion and stick the dough in a bloody great think tank to change the debate. We do not need more renewables versus fossil fuels virtue-signalling. We need gas to support renewables and that can only happen by breaking the gas cartel. Do your research on MB.
Or, even better, we need this:
Billionaires do have the power to change history. So far, Cannon-Brookes is not one of them.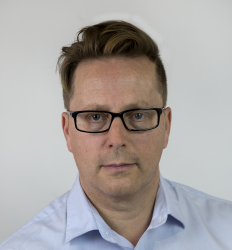 Latest posts by David Llewellyn-Smith
(see all)