See the latest Australian dollar analysis here:
DXY roared back last night as risk off reigns. EUR and CNY fell: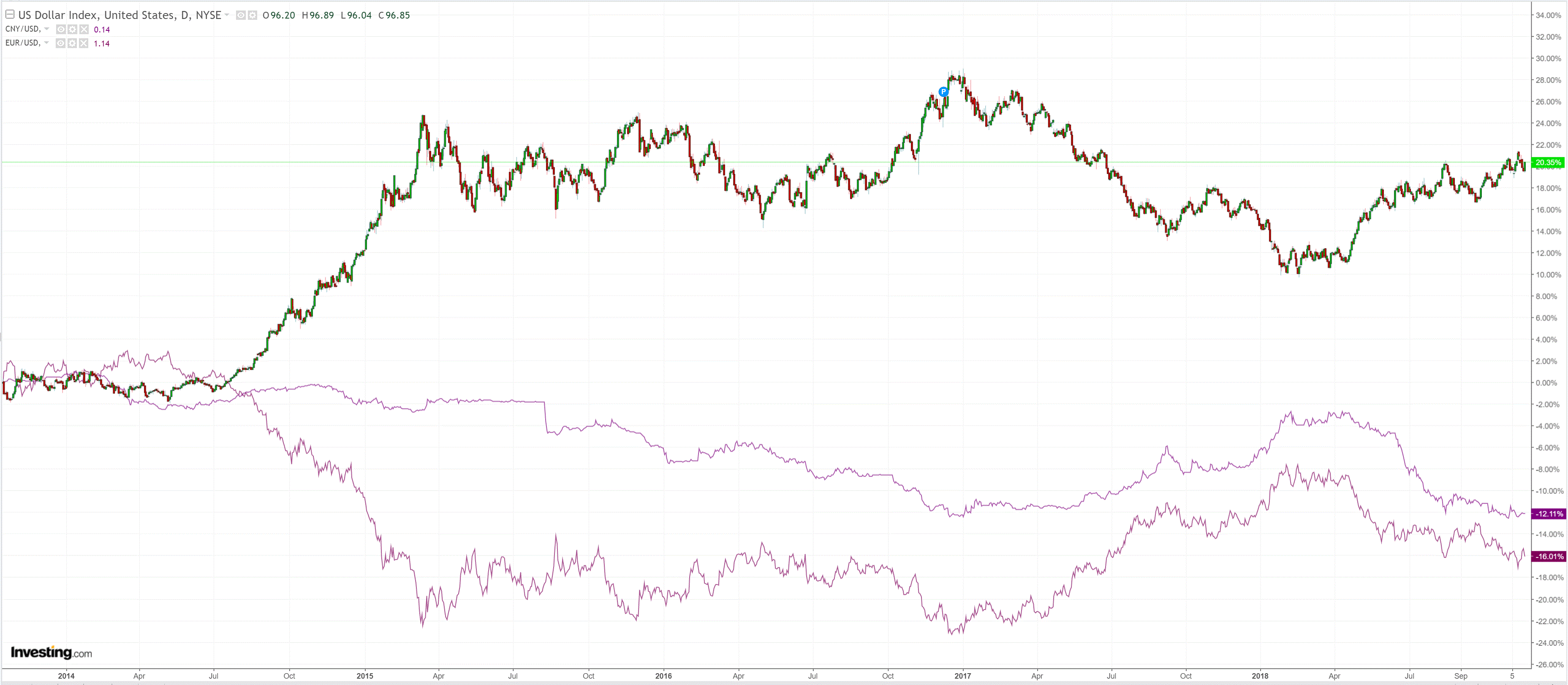 The Australian dollar was crushed across the board: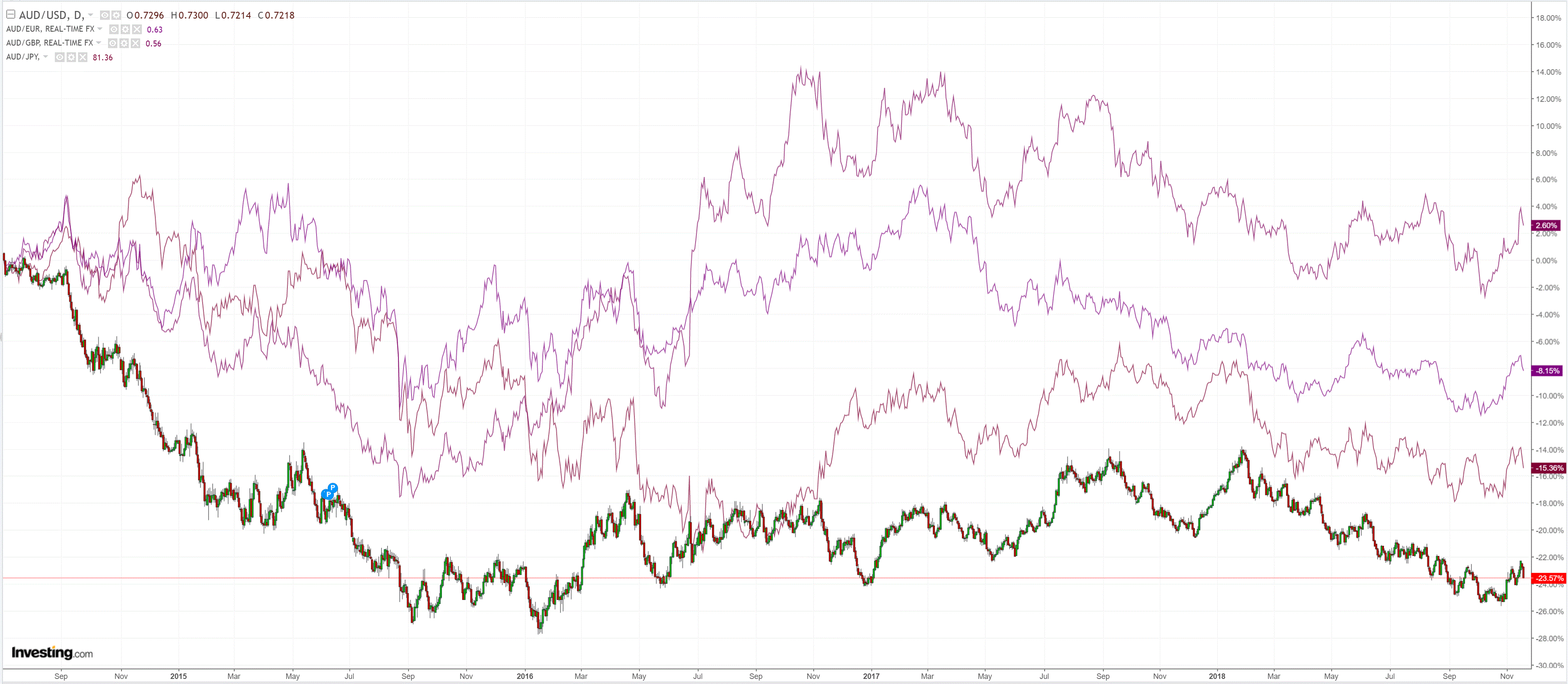 Gold was hit: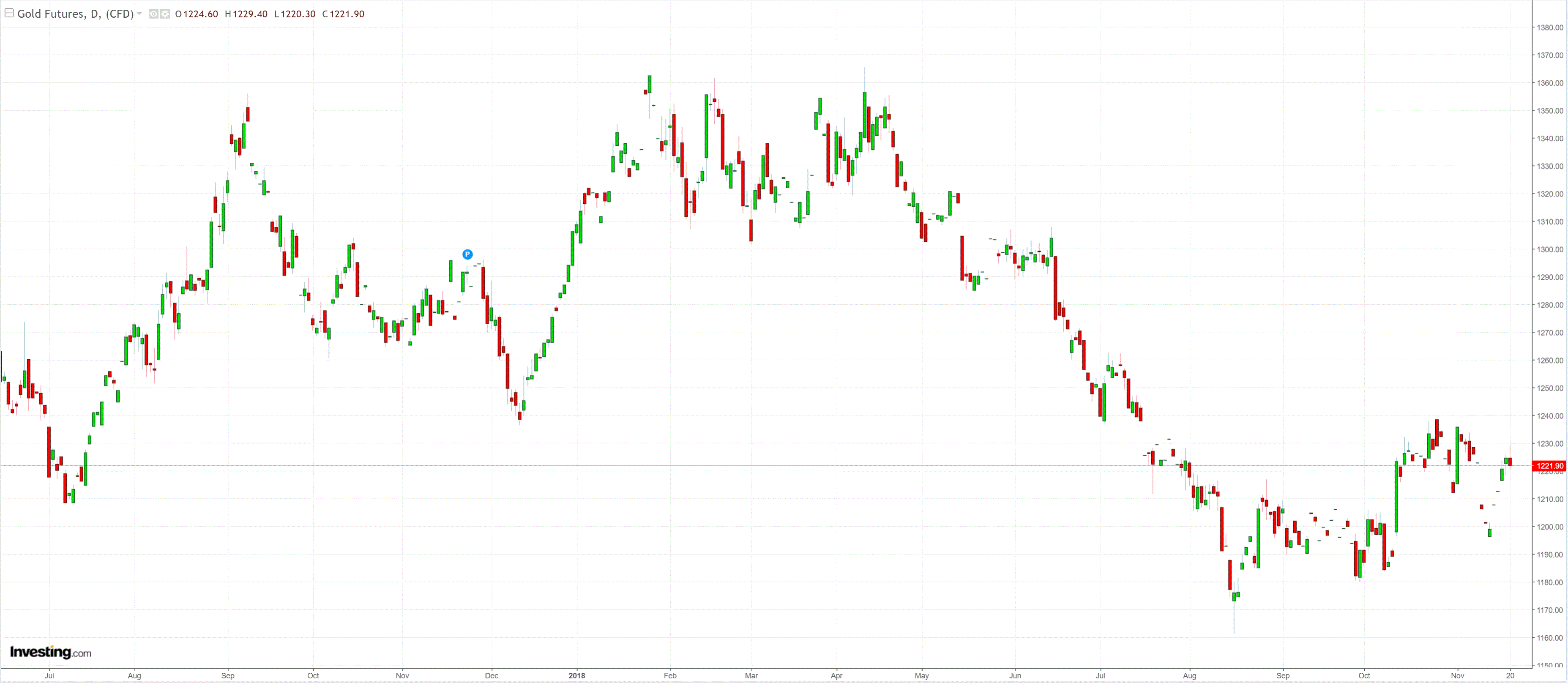 Oil was smashed again: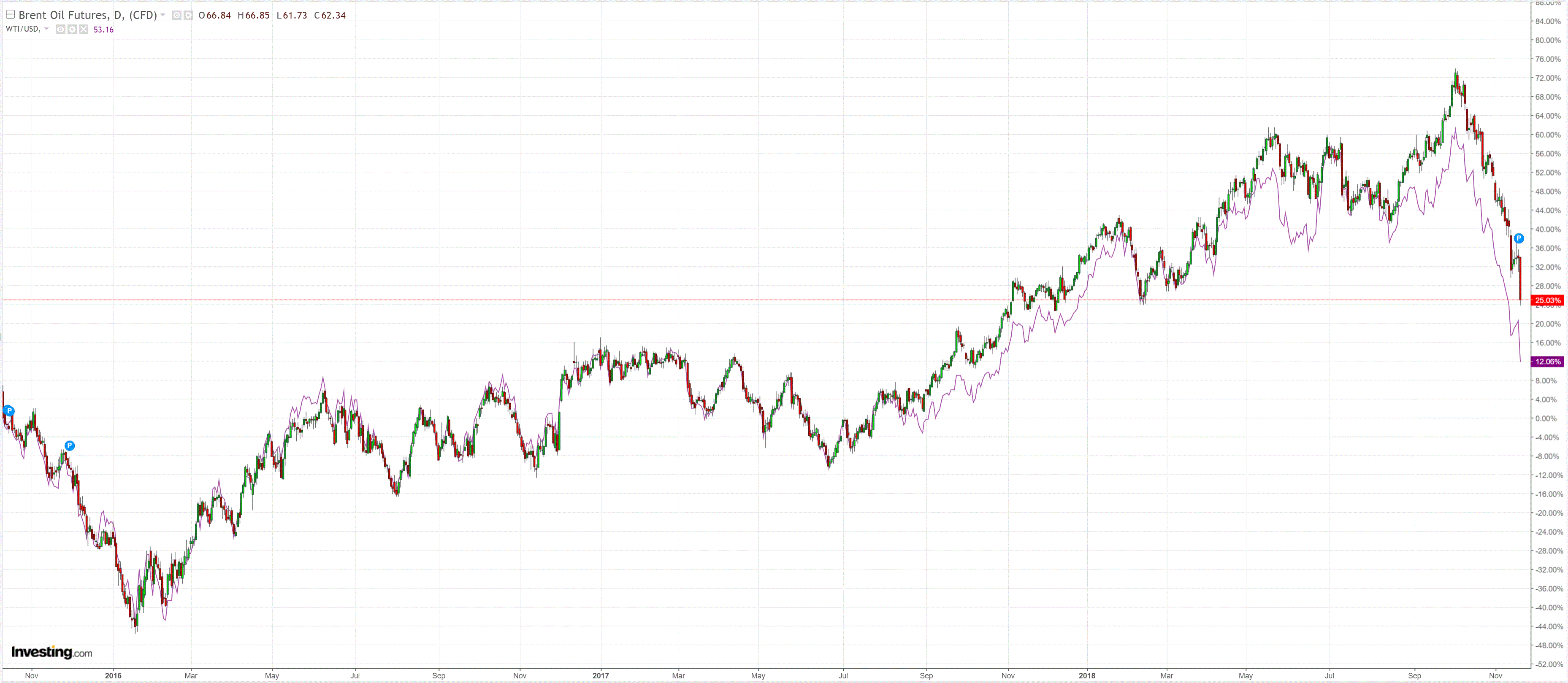 Base metals fell: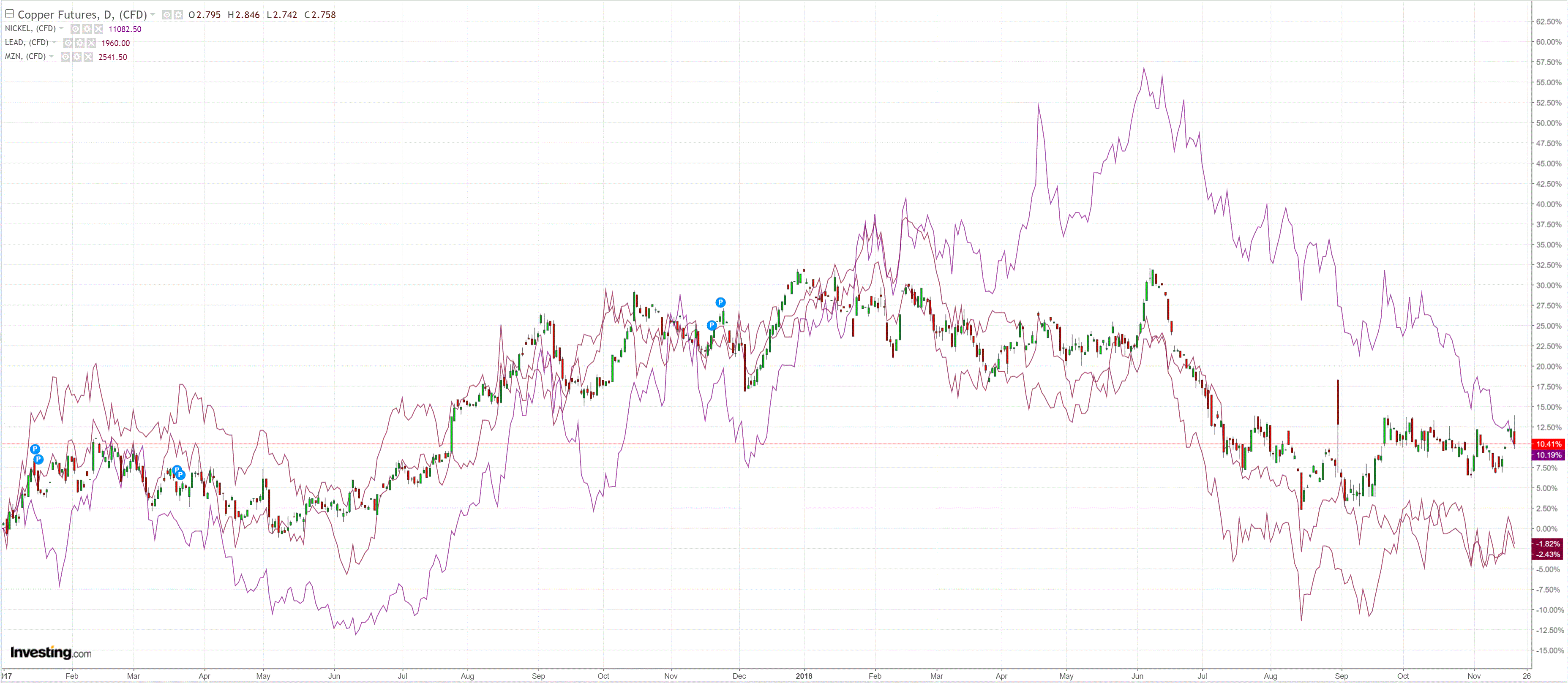 Big miners got off lightly: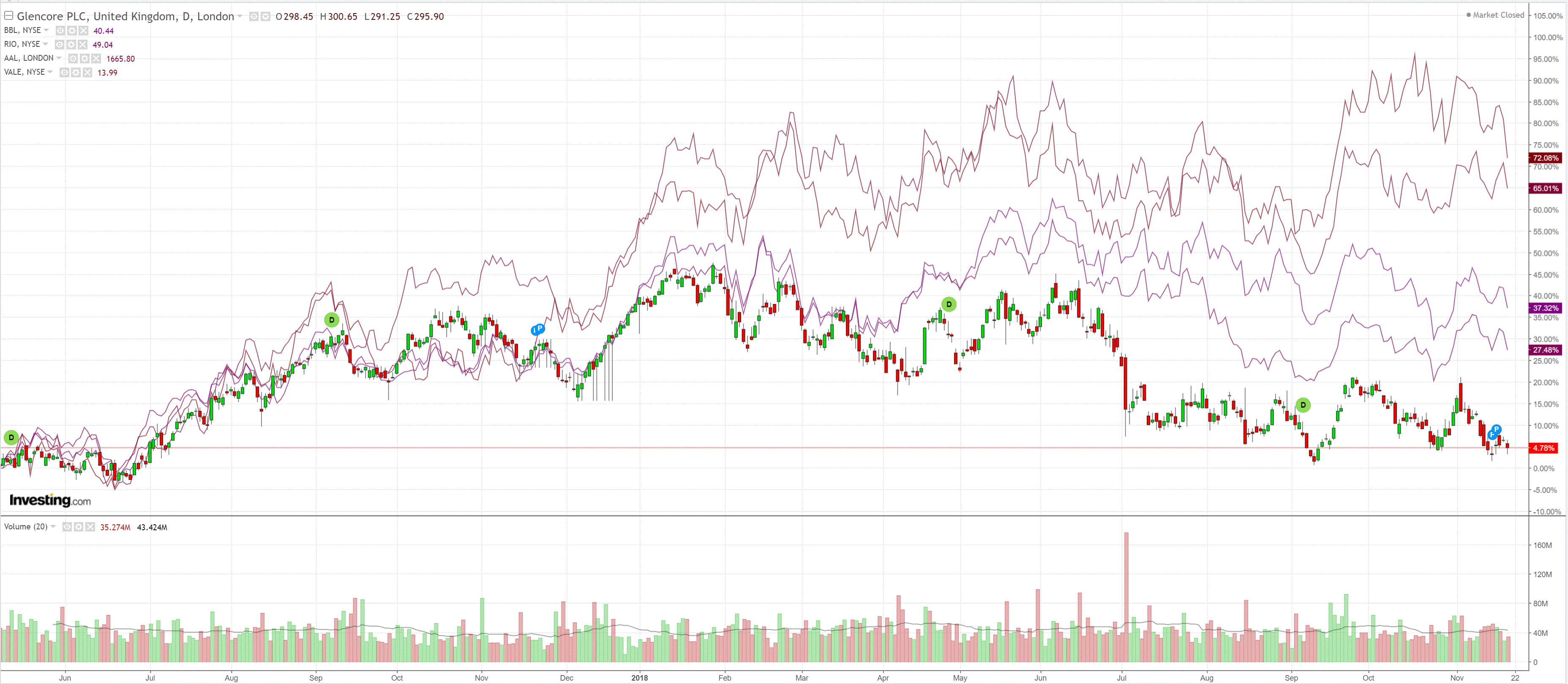 EM stocks were pounded: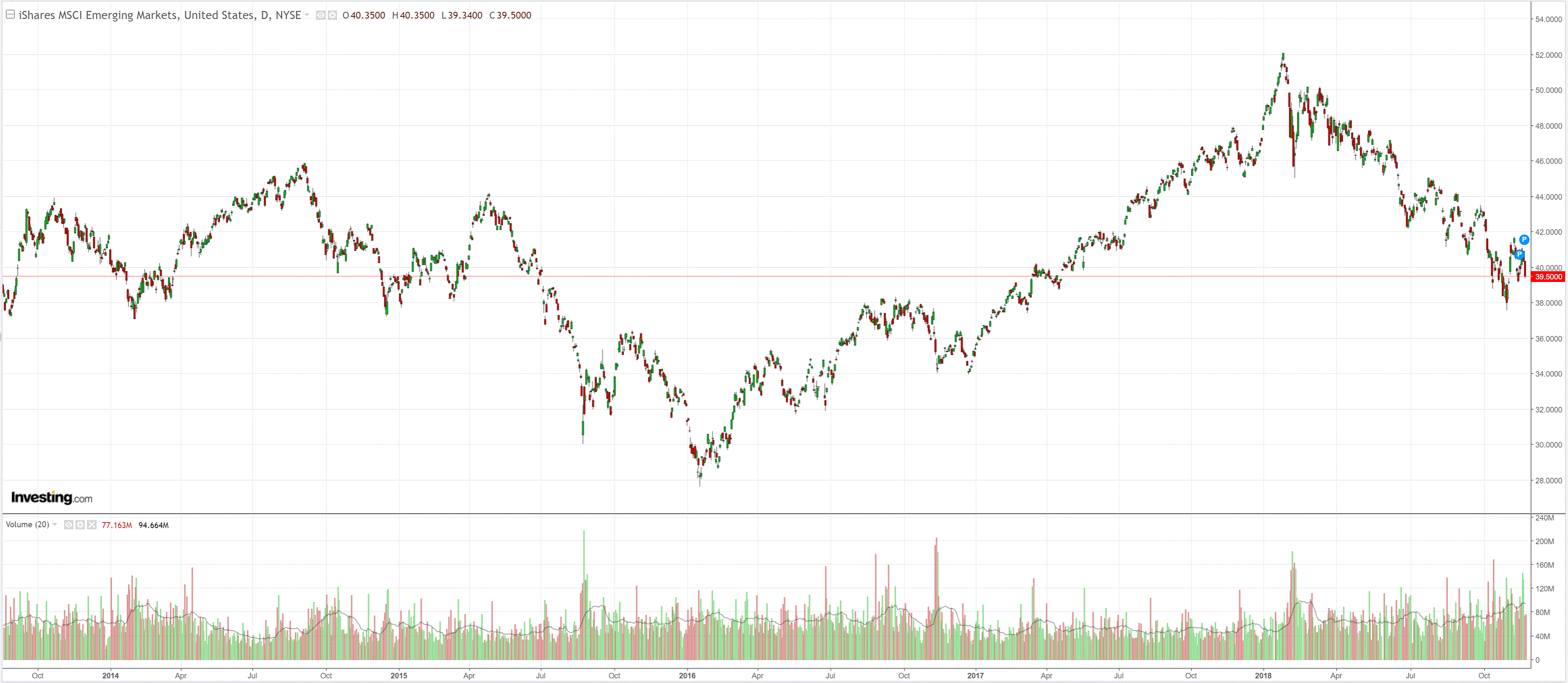 Junk plunged: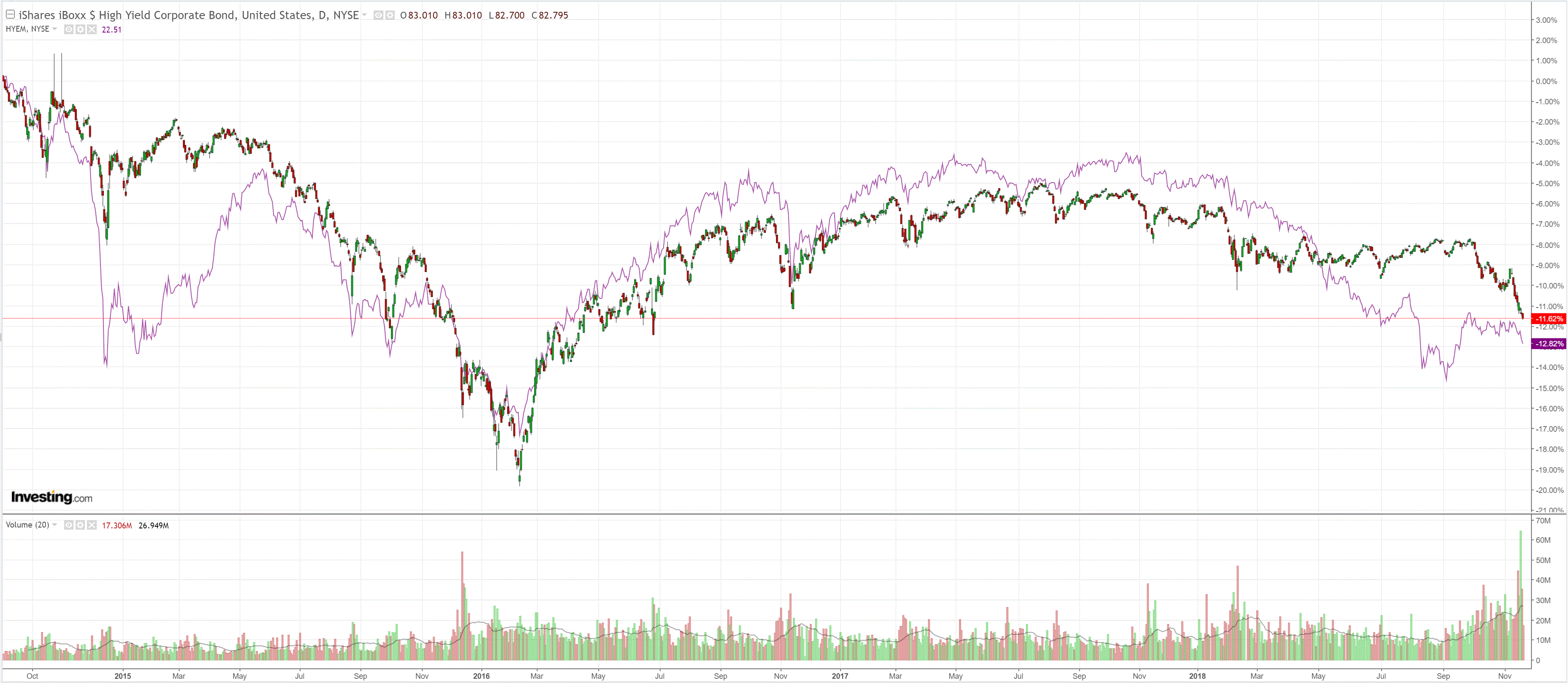 Treasuries were a little bid and the curve flattened: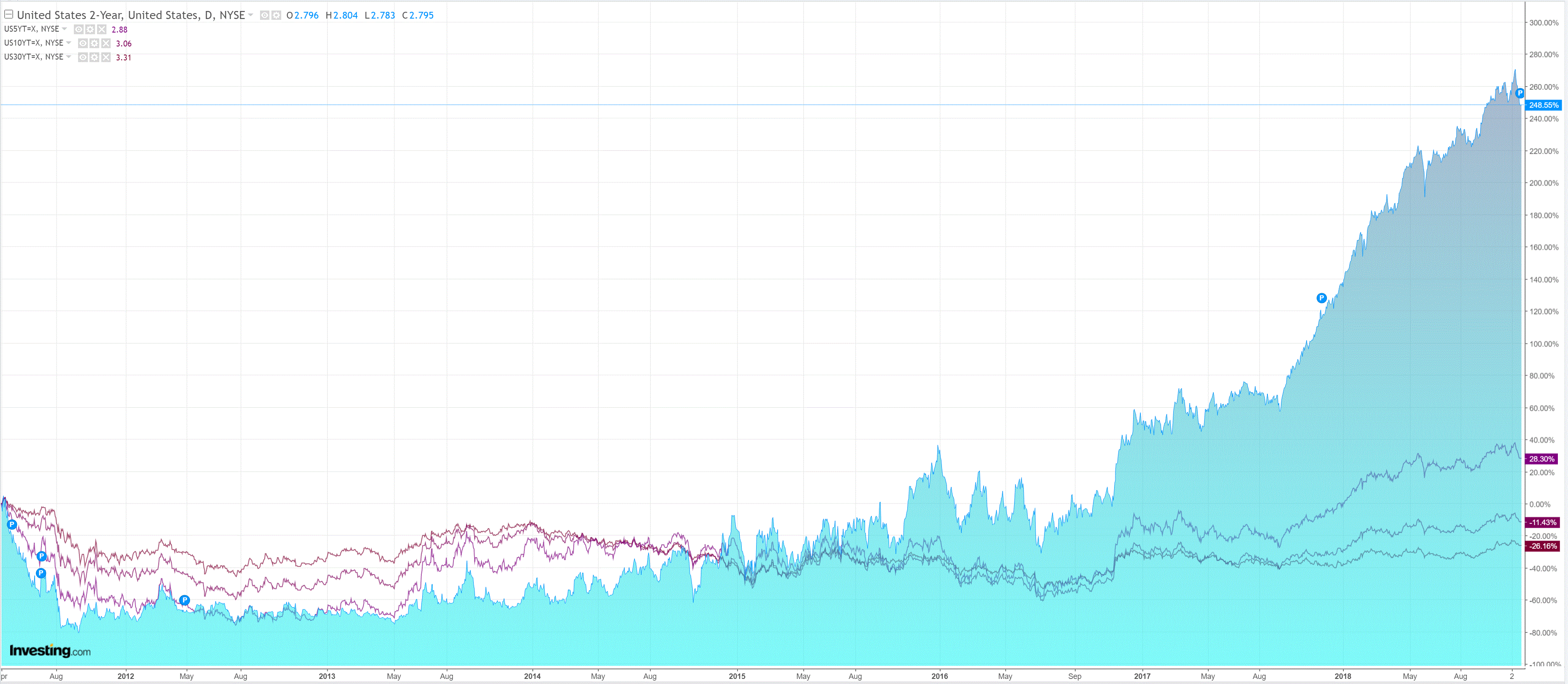 Same for bunds: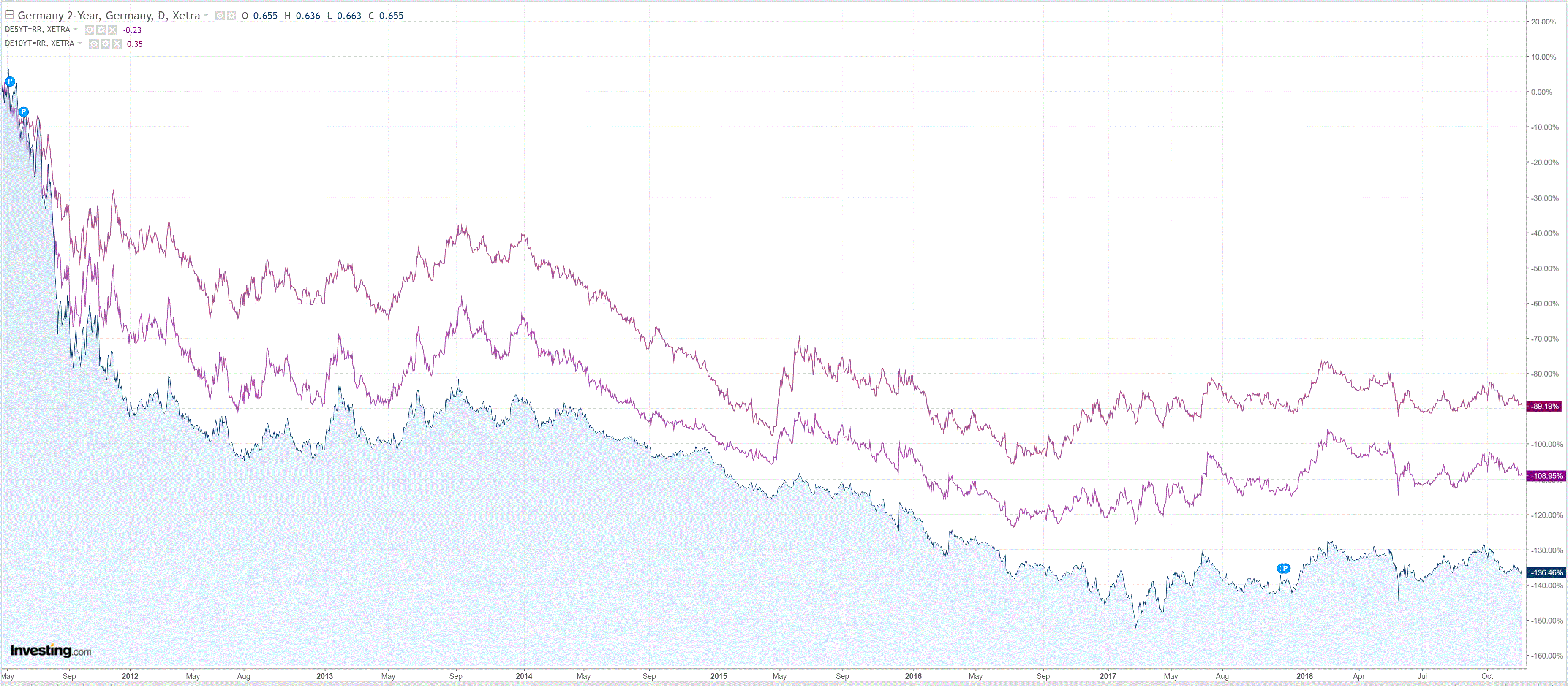 Nasdaq was smashed to new lows, S&P500 is hovering right at them. Europe let go: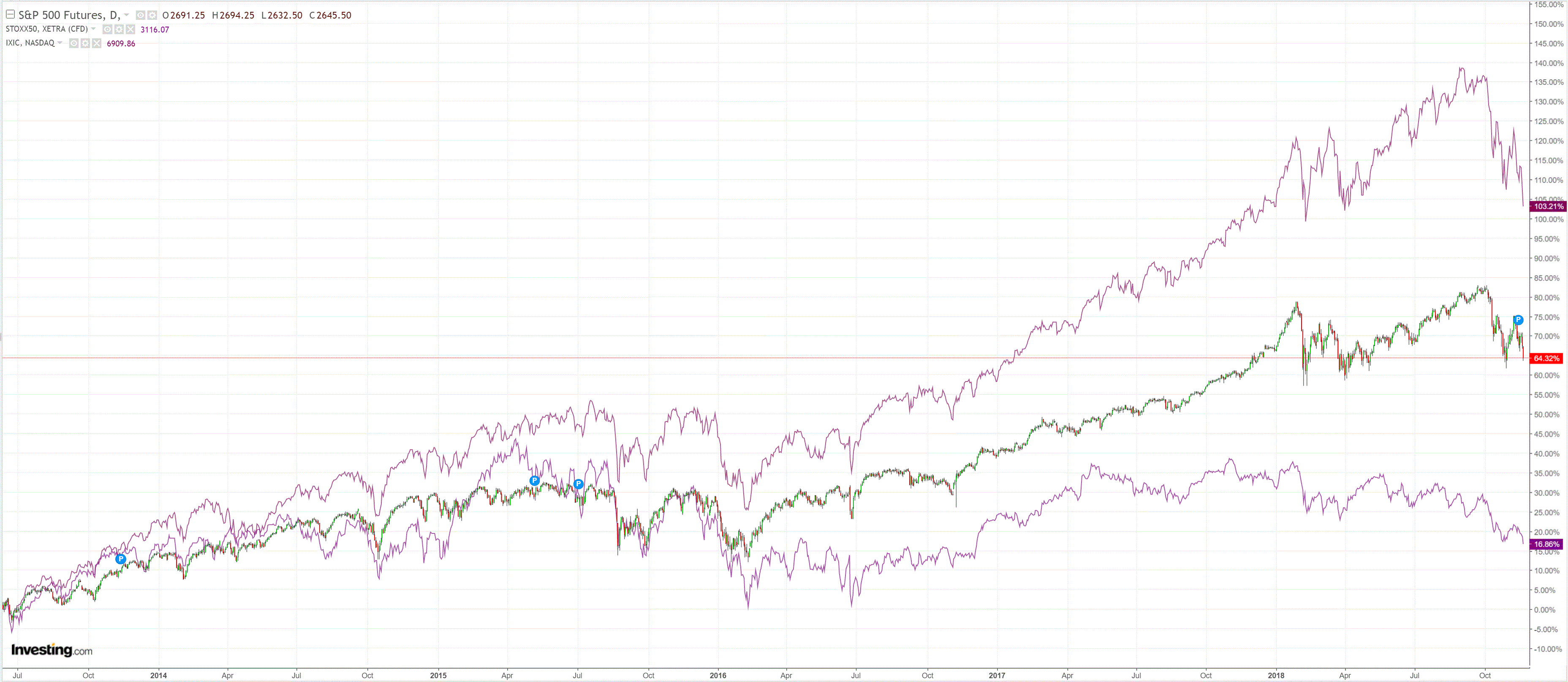 Westpac has the wrap:
Market Wrap

Global market sentiment: Risk aversion intensified, sending equities lower – the S&P500 gapped down 1.6%. Brent crude oil fell a whopping 7% to $62 – the lowest since February – on growing concerns about supply. US bond yields fell and the US dollar rose.

Interest rates: US 10yr treasury yields extended a two-week slide, from 3.06% to 3.03%, before recovering. 2yr yields ranged sideways between 2.78% and 2.80%, and Fed fund futures yields priced the chance of another rate hike on 19 December at 70%.

FX: The US dollar index is up 0.7%, the dollar acting as a safe haven. EUR fell from 1.1470 to 1.1365. USD/JPY rose from 112.30 to 112.84, the safe-haven yen also performing well. AUD fell from 0.7300 to 0.7212. NZD fell from 0.6870 to 0.6795. AUD/NZD extended a multi-month slide, from 1.0670 to 1.0590 – the lowest since April.

Economic Wrap

US housing starts rose 1.5%, less than expected, while the previous month was revised down to show a slightly larger 5.5% fall. The detail shows all the gain coming from multifamily units while single family starts fell 1.8%.

RBA Governor Lowe said in a Q&A that unemployment could fall further without attendant wage pressures, and that he's watching the slump in house prices in Sydney and Melbourne. Overall he saw the economy and labour market as strong.

UK Confederation of British Industries monthly manufacturing survey surprised with a sound rebound to 10 (prev. -6, exp. -5) with both output and orders rebounding in November despite continued angst over Brexit. CBI pleaded for frictionless borders and a move to a Brexit transition period.

BoE's Carney and several fellow MPC members backed the current Brexit plan when questioned in a regular appearance at a Parliamentary Select Committee. In response to questions they outlined the potential of rates rising if GBP were to fall sharply on a no-deal Brexit on the proviso that demand remained firm. If demand collapsed they might cut rates.

The GDT dairy auction resulted in a 3.5% fall in prices overall, with whole milk powder down 1.8%. The result was against earlier futures market predictions of a 2% rise in WMP.

Event Risk

Australia: Westpac-MI Leading Index is released.

US: Oct durable goods orders are expected to decline 2.1% but core capital goods orders are seen to lift 0.2% following Sep's 0.1% decline. Oct existing home sales are anticipated to partly reverse Sep's decline but the trend continues to drift down from last year's highs.
So, now we have a real problem for US growth. Global slowing is feeding back into the US via collapsing oil prices. That is what is driving the falls in junk debt which is forming a feedback loop with equities. We've seen it before in 2015. It'll fall until enough shale gets shut in. The fallout will not be as bad given the shale sector has already been shaken out but it will mean lower capex.
As risk grows, the bid for US dollars grows, making it worse.
So does the following as China will slow also knocking the commodity bid, via the FT:
When Robert Lighthizer, America's top trade official, took a recent chance to engage with Donald Trump's conservative base, the issue that animated him most wasn't the deal clinched just days before to revamp North America's trade rules. It was China.

…"He sees China as an existential threat along the lines of the way he viewed Japan in the 1980s," said one investor. "His focus is on trying to disrupt China's technological rise rather than on doing a deal that's best for the US economy."

A senior business lobbyist closely following the talks added: "He's made it very clear that dialogue with China hasn't worked over the years. He's going to be very sceptical of any commitments or future promises he's going to see. And if he's not going to get a good deal he'll be content keeping the tariffs on."

…Any agreement that produces a ceasefire in the trade war consuming the US and China will have to pass muster with him — and he is likely to set a high bar.
These combined forces are shaping up as a direct challenge to Fed tightening.
We went long bonds on Monday.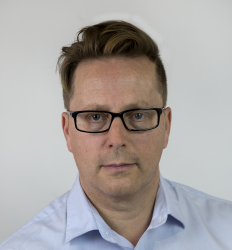 Latest posts by David Llewellyn-Smith
(see all)