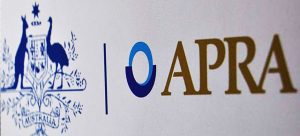 APRA's deputy chair John Lonsdale made the comments at FINSIA 'The Regulators' event saying that Australia had endured 27 years of continuous expansion but no summer lasts forever.

"Australia's unprecedented period of uninterrupted economic growth may have years yet to run. We hope it does.

"But when our economic summer inevitably ends – and winter, autumn or just an unseasonal cold snap arrives – the work that APRA is undertaking means Australians can be confident that the financial institutions they rely on are resilient," he said.

Mr Lonsdale said that over the coming year APRA would focus on policies and actions to withstand any conditions, starting with a review into the regulators enforcement strategy.

"The review will make recommendations on which enforcement issues APRA should consider acting on, what factors we should take into account, and whether there are any practical or legislative impediments to us pursuing a stronger approach," he said.

Without pre-empting the review, Mr Lonsdale said the authority was willing to consider a strong appetite for formal enforcement action but would remain true to it's purpose as a regulator.

"We will, however, remain a supervision-led, rather than enforcement-led, regulator with a focus on pre-emptively tackling problems before they compromise an entity's ability to meet its obligations to beneficiaries, or rectifying adverse outcomes in the best interests of customers."

Mr Lonsdale said the group would continue into 2019 looking at cases of misconduct that had been raised during the royal commission which may see more enforcement action taken.

"We are also re-examining cases of potential misconduct by regulated entities raised during the royal commission where the evidence presented was either new to APRA or contradicted what we had previously been told," he said.

APRA would also continue to administer and monitor the BEAR to ensure it is being followed by all the players in the industry said Mr Lonsdale.

"We are actively making sure the regime is firmly embedded in the major banks – and preparing other ADIs to implement it – rather than assessing whether it is yet achieving its objectives," he said.

Mr Lonsdale said the following year would also see APRA make further advancements towards implementing the final elements of the complex Basel III capital framework for ADIs.

"A key component is rethinking how Australia's relatively more conservative capital approach can be explained to provide greater transparency about the strength of our banks and more flexibility in times of stress," he said.

The authority was also working on developing a formal prudential framework for recovery and resolution, to help stressed institutions restore themselves or in extreme cases manage orderly failure of entities beyond help.

"Our ability to create such a framework has been enhanced by the recently passed legislation expanding APRA's crisis management powers, which provided a clear basis to make prudential standards on resolution.

"These are powers APRA hopes never to need; however, possessing a strong framework to manage failures and crises is a critical component of a resilient financial system," he said.

APRA was also working with super groups to finalise member outcome packages as well as moving towards an aligned framework for private health insurance with that used in life and general insurance.

Mr Lonsdale finished by saying APRA keenly awaited the final report of the royal commission and would react to its recommendations.

"Both the report, and the government's subsequent response to its recommendations, will become high priorities for us once they are made known, and we are confident that the financial system will ultimately emerge stronger from the scrutiny," he said.
That does not sound like a regulator focused on loosening credit to save house prices today.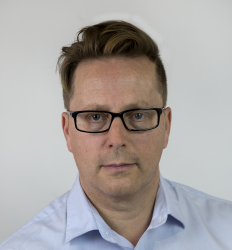 Latest posts by David Llewellyn-Smith
(see all)