ANZ CEO Shayne Elliott today at the Royal Commission:
So we accept that it's conservative, in terms of it's a relatively low level of expenditure … I think that it's an agreed area for improvement.

It's a piece of software called Triex which we're developing which would allow us to analyse an ANZs customer's actual expenditure and that sounds easy but what it does, it can identify which expenditure out of your account, which may be utility bills, which might be discretionary expenditure, etcetera. So it's a tool that will enable us to do a better job of looking at an individual's actual historical expenditure through an ANZ account."

If we are successful in the rollout of our system, our usage of HEM should be fundamental to around a third of our applications in total.

We have made a commitment to our regulator that, from recollection, it is by the end of our next financial year. So later in calendar 2019. That's my recollection.
Elliott also confirmed that the broker channel was a higher serial abuser of HEM which may have implications for policy recommendations.
As said previously, CBA was using HEM on 75% of loans and is pulling that back to 40-50%. So ANZ is being even more conservative. WBC was pinged for having as much as half of its loans inappropriately deployed using HEM.
This the credit crunch in action, with something like one quarter of loans that were formerly rubber stamped no longer available or much smaller as income and expenses are assessed properly.
That is, on top of the interest-only reset, macroprudential 3.0, out-of-cycle rate hikes on funding costs, negative gearing reform, fleeing Chinese capital and aging cycle headwinds.
Other than that, buy property!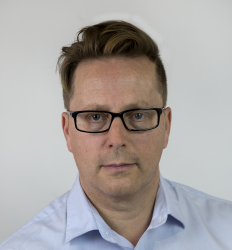 Latest posts by David Llewellyn-Smith
(see all)