Uber-wealthy property investor and media director at the Seven Network, Bruce McWilliam, is not happy about Labor's negative gearing policy. You see, McWilliam is one of Sydney's biggest property investors with a portfolio of at least 20 eastern suburbs properties worth an estimated $200 million. And he believes it's unfair that Labor's policy will reduce his wealth. From The AFR:
"Labor's changes are elitist and under them only rich bankers can negatively gear shares"…

Labor's plans to confine negative gearing to new properties "made no sense at all". "Property and building is a solid sphere of the economy and if you knock the investors out then the market will suffer"… "I remember back when Keating knocked out negative gearing, rents went up and that's a fact of life"…
Actually, Bruce McWilliams, there is zero evidence that "rents went up" after "Keating knocked out negative gearing" in the mid-1980s.
The ABS' rental data shows clearly that real rents only rose in Sydney and Perth when negative gearing was abolished in the 1980s (see red line):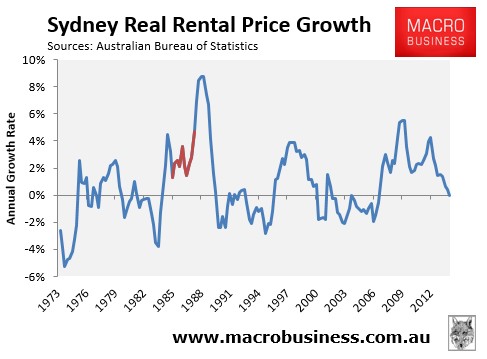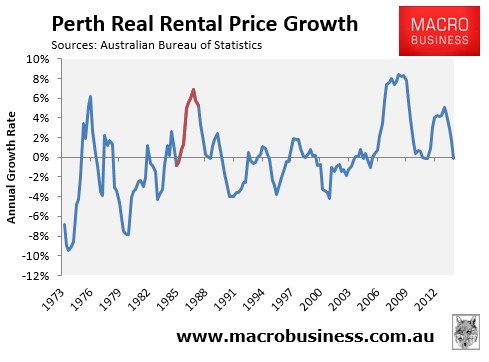 Whereas rental growth was flat or fell elsewhere: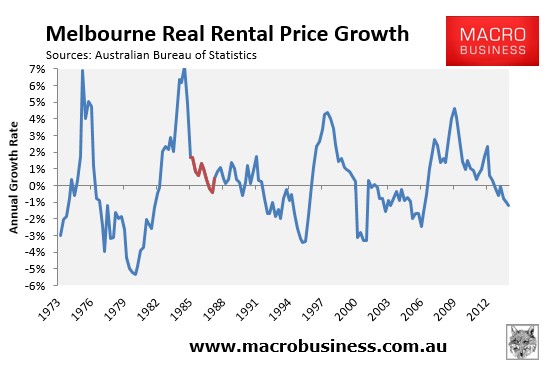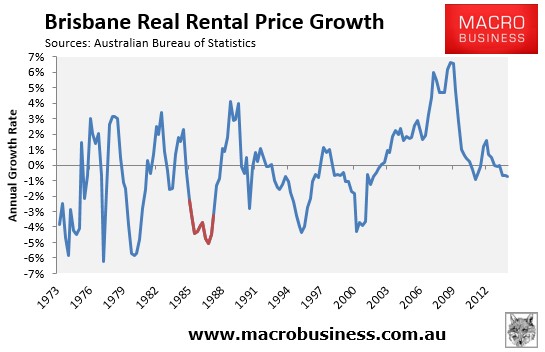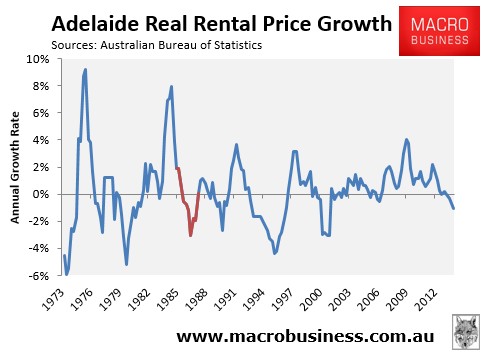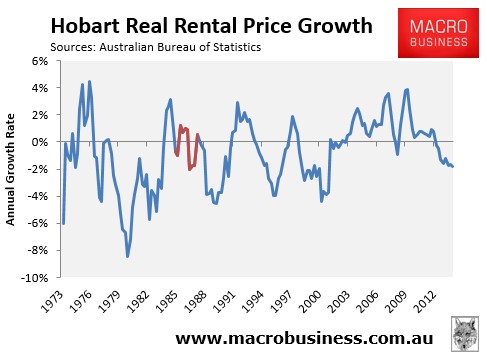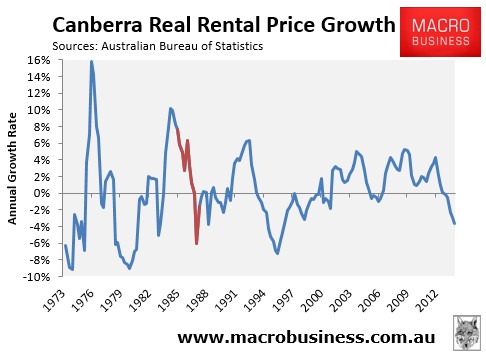 There was also no discernible impact nationally: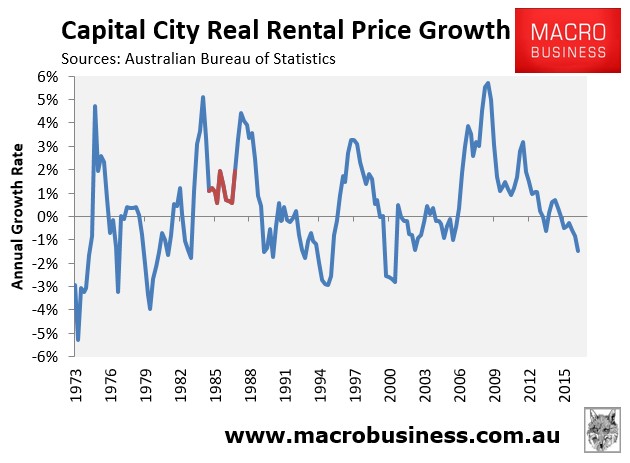 But don't just take my word for it. Here's what the 1987 Cabinet Submission on negative gearing said about rental growth (my emphasis):
"Data for individual capital cities suggest that, as might be expected, rents have risen more rapidly in those cities where vacancy rates have been tightest. In the twelve months to March quarter 1987, rent increases in six of the eight capitals lagged the CPI".
Now, if there was any truth whatsoever in the claim that abolishing negative gearing pushed up rents, then wouldn't rents have risen Australia-wide, rather than in only Sydney and Perth?
Bruce McWilliams has also conveniently left out that rents only rose in Sydney and Perth because rental vacancy rates were very low at the time in these two cities – as shown in the 1987 Cabinet Submission on negative gearing (see below table) – not because of negative gearing's temporary 'abolition'.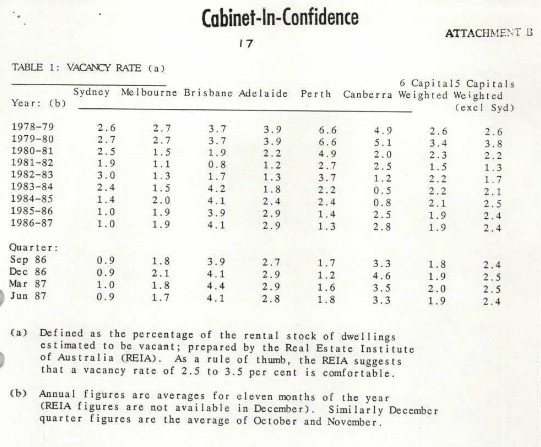 The myths surrounding negative gearing were busted long ago. So stop lying, Bruce McWilliams.
In fact, with Labor restricting negative gearing to new homes only, there's every likelihood that supply will be boosted, thus placing downward pressure on rents.
Bruce McWilliams also needs to recognise that by encouraging excessive 'investors' in the market, this has crowded-out first home buyers, thus preventing them from achieving the dream of home ownership and forcing them onto the insecure rental market: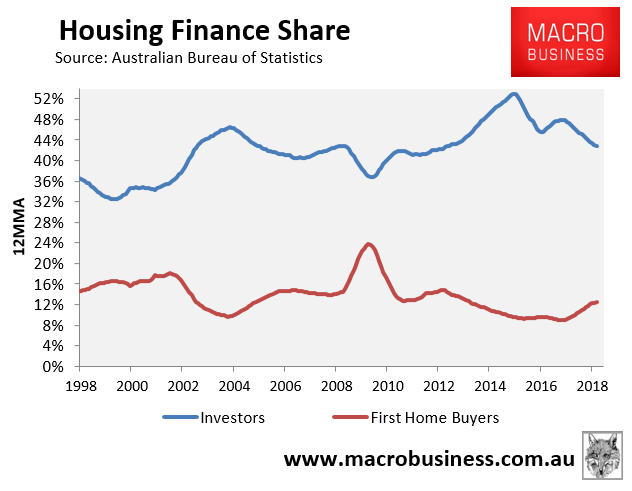 Removing the subsidy of negative gearing on established dwellings will obviously reduce household debt (other things equal), level the playing field between investors and first home buyers, increase home ownership, and boost the federal Budget by billions of dollars.
It's good policy all round.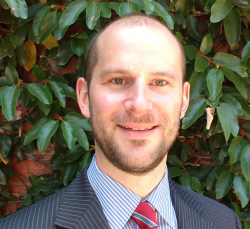 Latest posts by Unconventional Economist
(see all)