Via the AFR:
State and federal Labor leaders have refused to back Adani's $2 billion Queensland Carmichael mine after the Indian company said it would fund the project itself, with construction planned to begin before Christmas.

The decision to give the financial green light for the mine, which has been the lightning rod for anti-coal environmentalists for the past decade, and climate change and energy policy are expected to dominate next year's federal election, with Labor leader Bill Shorten under pressure to scrap approvals for the Adani project if Labor wins the next poll, due in mid May.

Mr Shorten, who is wedged between anti-coal forces in his party and the need to win seats in Queensland at the federal election, dodged comments on the Adani plan yesterday, leaving opposition resources spokesman Jason Clare to point out the Indian company had a history of not delivering on its promises.
Jeez, don't quit your day job. This is completely backwards. It is manna from Heaven for Bill Shorten who can now nail his climate change credentials to the mast without fear of losing votes given he was never going to win One Nation coal heartland anyway.
Meanwhile, the troglodyte Coalition will have to support the mine to prevent the ON wedge from routing it in QLD. But that's going to trash its ramshackle attempt to create a climate policy to save the city seats that are deserting it in droves post Malcolm Turnbull.
Adani just drove a mining truck over Scummo.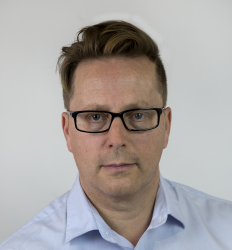 Latest posts by David Llewellyn-Smith
(see all)