Back in September, ACCC chairman Rod Sims warned state governments against accepting unsolicited bids for infrastructure projects:
"The ACCC considers that state governments should only award new toll road concessions through a competitive bid process, and not following an unsolicited proposal unless there is a truly compelling reason," Mr Sims said.

"Accepted unsolicited proposals for new toll road concessions generally leads to higher costs for taxpayers, drivers, or both."

Mr Sims' comments on unsolicited proposals will put pressure on state governments who often like them as a quick, effective and often cheaper way for dealing with an infrastructure bottleneck or upgrade.
Shortly afterwards, the AirRail Melbourne consortium – which includes the owner of Southern Cross Station and part owner of Melbourne Airport, IFM Investors – offered to contribute $5 billion (on top of the state and federal government's $10 billion) to build and ticket the Airport Rail Link, with the service slated to "deliver a 'reliable' 20-minute travel time from the CBD to the airport for $20" and the consortium to "keep the ticket revenue".
Today, the federal government has approved the project:
The Sunshine train station in Melbourne's west will become like "another Southern Cross station", with the Federal Government ticking off on the proposed route for the long-awaited rail link to Melbourne Airport.

The new service could be up and running within nine years under plans unveiled by AirRail Melbourne, a private consortium that includes Melbourne Airport and Metro Trains…

Under the proposal, the consortium, the Victorian Government and the Federal Government would provide funding of $5 billion each.

The project would include 27 kilometres of new track to be built between Southern Cross in the CBD via the "super hub" at Sunshine and on to the airport.
So basically, taxpayers would contribute two-thirds of the cost ($10 billion), but IFM would receive all of the ticketing revenue in addition to funnelling passengers through its existing assets (Southern Cross Station and Melbourne Airport). Sounds sketchy.
Moreover, the suggested train fare of $20 would cost more than the existing SkyBus service ($19), which could easily be expanded at far lower cost to taxpayers:
A train would replace a public transport service that costs Victorian taxpayers nothing (i.e. SkyBus) with one that wouldn't cover any of its capital costs…

Tickets wouldn't be cheaper than SkyBus either. It's virtually certain the government would insist on charging circa $18 one-way as is the case with the Sydney and Brisbane airport rail services…

The key advantage of a rail line at this time is that it would provide a faster trip than SkyBus during Melbourne's (landside) peak periods…

SkyBus could be made faster in the peak by giving it a dedicated road lane at considerably lower capital and operating cost to taxpayers than building an airport train.

In fact, the current widening of the Tullamarine-City Link motorway offers an opportunity to provide a High Occupancy and Toll (HOT) lane from the airport to the city centre.
Other than tourists and those living in the CBD, I also cannot envisage many locals actually using an airport rail link. Why? Because they would still need to get to the CBD, where the cost of parking is equally exorbitant as the airport. This means passengers would either have to carry luggage on the public transport network, or catch a cab. In which case, why not just go directly to the airport and avoid the changeover hassles?
Let's be honest, an airport rail link is a nice thing to have, but not at any cost. And certainly not at the projected $10 billion initial taxpayer investment (plus ongoing operational subsidies) when there are so many other more worthy projects screaming for funding.
The fact of the matter is that this project should have been first subjected to a rigorous business case and cost-benefit analysis before funding was committed, not after the fact. That the reverse is true shows just how busted Australia's infrastructure system is.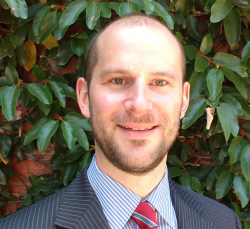 Latest posts by Leith van Onselen
(see all)