Peter Costello made a lot of sense yesterday for Libs:
I was deputy leader of the Liberal Party for 14 years and I didn't know that we had a right faction and a left faction and, if we did, nobody invited me to join either of them.

One thing you could always unite the Liberal Party around in my time was the economic narrative.

[Turnbull's] failure to develop the economic narrative that he said he would meant [Liberal's] defined themselves on social issues.

We can't deliver in this term so we will make you promises on what we will do three terms from now.

It's a parallel universe and if anybody believes it you are silly. The only chance of holding a government accountable is something that they will do during their term.

I can promise you anything for 2026. The one thing they know is that they are not going to be in government in 2026.

If you want change, you have to argue for it, and then you have to convince the public about it'

I kept on waiting for the economic narrative to come. I think that is the problem today, I'm not sure what the narrative is among those who are making these decisions for us.

If the International Monetary Fund was to turn to Australia and ask it to share a successful case of reform in the last decade, what story would we tell?
How did Scomo respond?
"I think I've set out today, I think very plainly, what we've been seeking to achieve," the Prime Minister said. "And I think we've talked a lot over the last three years about what we've been doing. And we have. And there have been many achievements."

The new government, he said, would seek to build on those achievements.

"An economic narrative is about what you believe as well," he said. "And what I'm seeking to do is connect with Australians about what our government passionately believes in and why we think taxes should be lower."
In other words he didn't get the memo. But how can he get it? We know the true economic narrative is a bit hard to sell:
"we're using quantitative peopling to ensure the necessary post-mining boom deflation is foisted entirely on workers and youth via lower wages, lower public amenity and high house prices".
It's not just him. Labor must confront this question too. It never delivered a convincing economic narrative ex-Rudd and mining boom, either.
I doubt fairness will be enough.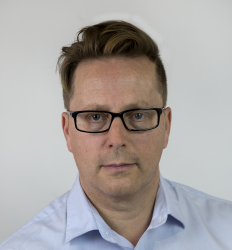 Latest posts by David Llewellyn-Smith
(see all)