With Melbourne dwelling values and property transactions falling fast: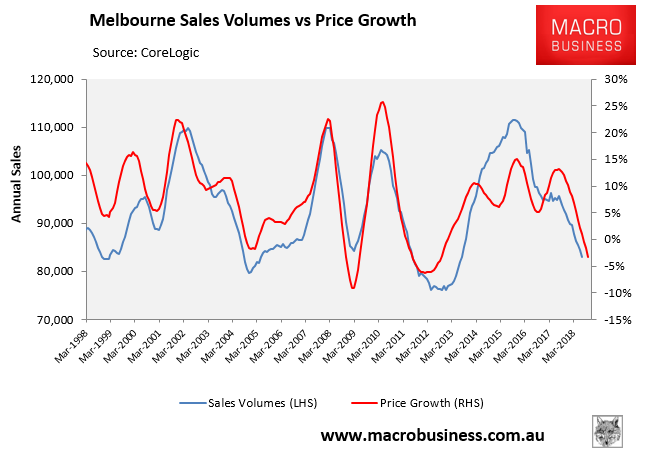 The Victorian Budget is facing a sharp revenue downgrade. From The Age:
Economist Saul Eslake said the fall in property sales in Melbourne would have an impact on stamp duty revenue in the budget…

It was highly likely that the treasury's forecasts had underestimated the size of the revenue hit, he said, because predicting stamp duty was difficult.

"Almost certainly they won't have assumed enough [of a drop]… So spending on schools and hospitals and cops, things like that, [might be cut]" he said…

Opposition Leader Matthew Guy said… "It will have a great impact on the government's ability to balance its books on a recurrent basis… I suspect it's going to be dramatic."
As usual, the May Victorian Budget was underpinned by booming stamp duty receipts on the back of the housing bubble, which was wrongly projected to continue.
Land transfer (stamp) duty revenue in 2017-18 grew by 11% and was $235 million higher than projected in the previous year's State Budget. Stamp duty was also projected to grow solidly across the forward estimates (see red bars).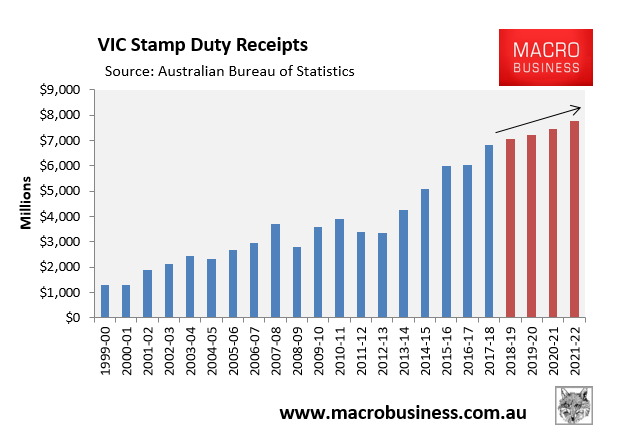 Land tax receipts in 2017-18 were also $88 million higher than projected in the prior year's State Budget, again with strong growth expected over the forward estimates: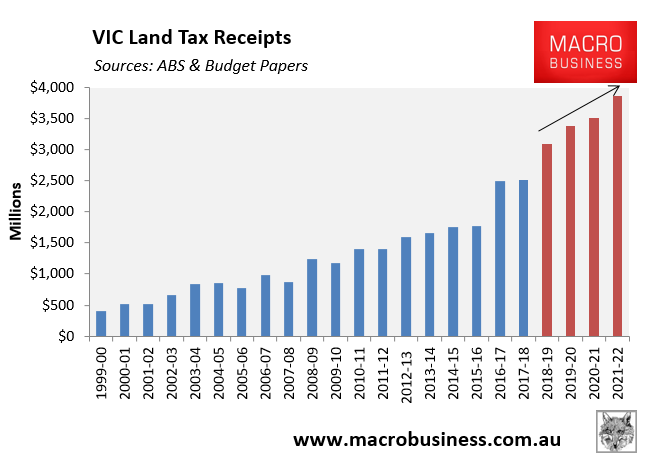 Clearly, these projections will need to be revised down heavily.
By way of reference, stamp duty receipts fell by 24% in 2008-09 and by 15% in 2011-12 off only minor corrections in the housing market: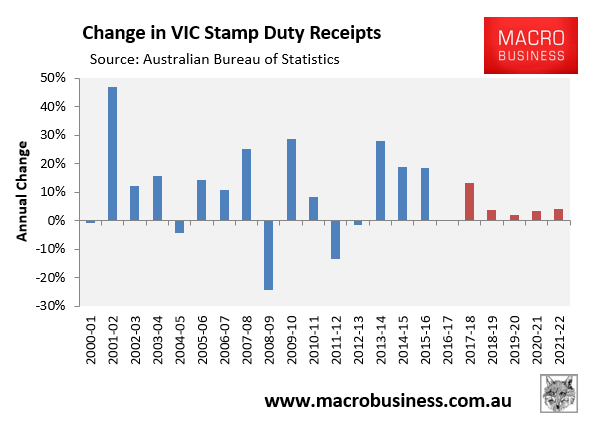 Given the unprecedented size of this bubble, stamp duty receipts could easily slump by at least 30% this time around.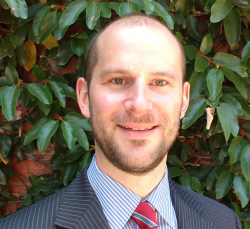 Latest posts by Leith van Onselen
(see all)