There is a point at which recalcitrance becomes retardation and the ACCC has well and truly passed it on gas, via the AFR this morning:
Competition czar Rod Sims singles out the two key culprits: overbuilding of LNG export capacity in Gladstone, and restrictions on onshore gas in NSW and Victoria that killed off new projects.

"Those two things coming together means we have a drastic shortage of gas in Australia," said the Australian Competition and Consumer Commission chair.

…Straight-talking Weston Energy managing director Garbis Simonian just wants the government to wield its powers through the ADGSM and curb exports, whatever the sovereign risk implications from undermining LNG sales contracts.

…Sims is resigned to plant closures among manufacturers that are locked into gas either as a feedstock or an energy source.

"It's a bit of a tragedy."
The gas export cartel is not a "tragedy", it's a disaster of the ACCC's own making. The fallout goes way beyond a few shuttering factories. All businesses and households have been paying some of the highest rates for gas in the world. All businesses and households have been paying some of the highest power costs in the world as a direct result (given gas sets the marginal cost of electricity). This is material blow to Australian living standards.
The gas shock has also turned Australian decarbonisation into a savage culture war that has toppled three prime ministers.
Finally, it has entrenched a Banana Republic dynamic at the very heart of the Australian economy because every time it weakens and the AUD falls the price of energy skyrockets. It's not "tragic". It's so barking mad that it is destabilised the entire political economy.
The ACCC could have prevented the merger of Arrow with Shell and it has ridiculously stood in the way of domestic reservation, the ONLY solution that will lower prices permanently:
LNG imports will raise prices;
NSW and VIC gas is locked up by massive community majority, won't lower prices below $10Gj and will get sucked offshore anyway;
a cheap feed from WA via pipelines will rely upon its domestic reservation.
The answer is obvious and if Rod Sims refuses to remove his head from an economic test tube to see it then he's got to go.  All we have to do is what every energy exporter in the world other than the east coast does: toughen domestic reservation. Use fixed price quotas at $6Gj if necessary. $6Gj for domestic reservation is double historic average prices and more than high enough to cover the cost of export cartel QLD gas extraction. Here is what that gas costs, via BREE: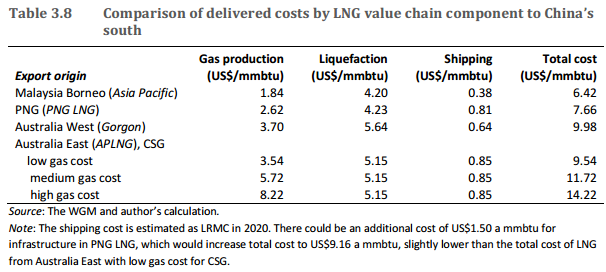 These are all-in costs that include infrastructure. $6Gj offers reasonable margins for a lot of it. The gas cartel will fight you, of course, as its margins will be hit and it will have to write down the value of its white elephant plants even further but that's just too bad. They misallocated their capital into a bubble and their export contracts will have to be renegotiated.
This happens all of the time in the global LNG market:
Edison renegotiated RasGas contract on price and volume in 2012;
PGNiG renegotiated QatarGas contract on volume in 2014;
Petronet renegotiated RasGas contract on volume and price in 2015;
PetroChina renegotiated QatarGas contract on volumes in 2015;
JERA renegotiated RasGas contract on volume and price in 2016;
Pakistan renegotiated QatarGas contract on volume sand price in 2016;
Japan declares multiple contracts illegal owing to "destination clauses" in 2016, following Europe from a few years earlier;
Petronet renegotiated Exxon-Mobil Gorgon contract on volume and price in 2017;
Woodside Pluto contracts renegotiated on price in 2017;
Kogas renegotiated Woodside contract on price in 2018;
GAIL renegotiated Gazprom contract on volume and price in 2018;
India in talks with Cheniere and Dominion to renegotiate contracts in 2018.
These are just prominent examples. Notice that all of these renegotiations happened with foreign firms because they were overcharging for LNG once the global glut took hold.
Fixing gas is not about sovereign risk. It's about risk to the sovereign.  Sims' failure to grasp this basic national interest principle renders him unfit for office.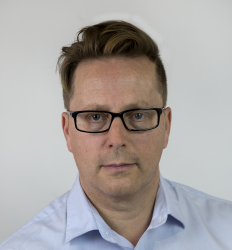 Latest posts by David Llewellyn-Smith
(see all)