It was an amazing spectacle yesterday as a property locust swarm descended on the nation's media.
The day began with…ahem…"modelling" released by the Master Builders which argued that negative gearing reform will crash housing construction even though it will remain on new builds, which the Property Council head has already declared as a boom in the making. This was enough for the Property Council PM and Treasurer Frydendebt to buzz into the swarm at News:
Mr Morrison went hard on Labor's policy following the release of the report.

"All those tradies out there, understand this – Labor's policy to put up taxes on housing will cost jobs," Mr Morrison told reporters on Wednesday.

"It will punish Australians. It will put our Triple A credit rating at risk – I know this for a fact as a former treasurer."

Treasurer Josh Frydenberg said the research showed the "different market" that would come about if Labor's changes were implemented.

"This modelling does show how punishing and destructive Labor's changes to negative gearing will be," Mr Frydenberg told Sky News.
Before we could swish this little flock of parasites away another swept in on the breeze, this time from the HIA which had more…ahem…"modelling" proving that falling house prices were making property more expensive:
On the one hand, the HIA claims that Labor's CGT policy would result in "a worsening of the affordability challenge". Then immediately afterwards they claim that "an increase in CGT would result in a $1bn reduction in revenue to state Governments" because prices would fall, thereby unambiguously improving housing affordability.
The swarm threatened to block out the Sun by mid-afternoon when the Property Investment Professionals of Australia (PIPA) and Property Investors Council of Australia (PICA) released their argument, based upon a "survey" of God only knows who:
…that claimed investors are not interested in investing in new properties and boosting supply, therefore are merely substituting homes for sale into homes for let. However, they then contradictorily claim that investors provide Australians with vital rental housing that would otherwise not be available and that Labor's policy would cause investors to "retreat from the market at a time when more housing is needed the most", despite explicitly admitting that investors aren't actually interested in adding new supply.
The enormous flight of bugs was clearly co-ordinated in some measure though probably also opportunistic.
Yet the most remarkable thing about the buzzing covey was how quickly it passed. The flimsy insects were simply swept away, even on a slow news day, by sheer disinterest. Anything ScoMo touches now turns to crap. The avenue of media exploitation and manipulation by property interests is also utterly exhausted. Even Domainfax barely raised an eyebrow. There appears to be wide acceptance now that property prices are going fall, and need to, so we had just better get used it.
A few weeks ago it appeared that the rise of a Property Council PM might be the apotheosis of the property lobby and business in Australia. Instead, it is proving to be the last desperate convulsions of the dying swarm, droning its last on some random windowsill unseen and alone.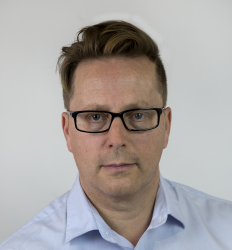 Latest posts by Houses and Holes
(see all)