The idiocy is spreading with the Property Investment Professionals of Australia (PIPA) and Property Investors Council of Australia (PICA) releasing a non-sensical joint press release attacking Labor's negative gearing and capital gains tax (CGT) policy:
Independent research commissioned by Masters Builders Australia has found the financial impact of Labor's misguided policy could be a multibillion-dollar hit to a market that is already struggling in Sydney and Melbourne.

PIPA Chairman Peter Koulizos said the policy also showed the Opposition failed to understand and appreciate the vital part investors play in the property sector.

"Property investors provide housing for 30 per cent of Australians at a time when spending on social housing is at an all-time low," he said.

"Also, contrary to media headlines, only about 70 per cent of investors own one property so the concept of 'greedy investors' is not supported by the facts."

The 2018 PIPA Property Investment Sentiment Survey also reinforced that negative gearing is a not a strategy, but rather a moment in time because of the high transactional costs associated with real estate investment.

The survey found that about 60 per cent of investors say their portfolio will be positively geared within five years and 71 per cent believe changing negative gearing and Capital Gains Tax policy will not improve housing affordability.

Only six per cent of investors said they were interested in buying a new property, which again shows that restricting negative gearing to brand-new dwellings would not increase supply. ..

"The PIPA survey found that long-term capital growth beat out cash flow – both long- and short-term – as the most important aspect when choosing an investment," Mr Koulizos said.

"In fact, short-term tax benefits were seen as the least important driver when choosing an investment"…

With the population booming, and the markets in Sydney and Melbourne softening, it made no sense to implement a policy that would likely decimate the sector even further, he said.

"Not only will thousands of jobs be lost, investors will retreat from the market at a time when more housing is needed the most," Mr Kingsley said.     "The end result will likely be worsening housing affordability and rents skyrocketing as our growing population compete for a limited supply of accommodation".

Mr Kingsley said Labour needs to listen to industry professionals warning of the dire consequences of its proposal.

"There seems to be a fundamental misunderstanding of the laws of demand and supply in Labour's approach to property taxation," he said.
There are more flaws in these arguments than a block of Swiss Cheese.
First, if Labor's policy would supposedly crash the market, then how can PIPA and PICA then argue that housing affordability would worsen? Lower prices necessarily means better housing affordability.
Second, PIPA and PICA claim that investors are not interested in investing in new properties and boosting supply, therefore are merely substituting homes for sale into homes for let. However, they then contradictorily claim that investors provide Australians with vital rental housing that would otherwise not be available. They also claim that Labor's policy would cause investors to "retreat from the market at a time when more housing is needed the most", despite explicitly admitting that investors aren't actually interested in adding new supply.
Third, PIPA and PICA claims that Labor's policy would push up rents. But if this was true, wouldn't investors rejoice?
Fourth, PIPA and PICA claims that "about 60 per cent of investors say their portfolio will be positively geared within five years". But if this is the case, investors have nothing to fear since Labor's policy allows past rental losses to be brought forward and used against future gains.
In short, PIPA's and PICA's attacks on Labor's negative gearing policy are laughable.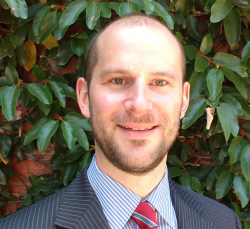 Latest posts by Unconventional Economist
(see all)