Mirvac has joined Stockland in selling-off land sites in a bid to de-risk. From The Australian:
Stockland is offering The Grove Estate in the western Melbourne suburb of Tarneit to select developers and Mirvac is selling a prime site at Ingleside on Sydney's northern beaches…

Stockland's contracts on hand remain high at 5741 and it is guiding to more than 6000 settlements this year, but it had only 1030 settlements in the first quarter…
Meanwhile, a new report from Ernst and Young (EY) has warned Australia's property developers to brace for a downturn not seen in 30 years. From Business Insider:
The report warns the combination of falling prices and tightening lending standards has had negative implications for not only developers but also builders and lenders, noting slowing project and land sales may affect the timing of cash flows and payments, leaving developers vulnerable in the medium-to-long term.

It says declining land values may impact loan-to-value ratios and require developers to generate more or new equity to get new projects off the ground while declining sales and revenues from projects may not cover returns to equity and debt holders.

"Such a scenario may deter existing and future investors from continuing to invest in these types of projects. Capital starvation will lead to distress and likely destruction of value on those projects," the report says.

And combined with lower profit margins, EY warns this could see planned developments scrapped.

"Shrinking profit margins may prevent developers from recycling capital and profits into future existing projects which may put those projects in jeopardy" it says. "This could lead to an increase in 'fire sales' which will re-set the market and cause further concern from a finance perspective."
The latest HIA-CoreLogic land report, released this week, recorded a sharp 22% decline in land sales in the year to June, with the price of vacant land hitting an obscene $1100 per square metre in Sydney and $885 per square metre in Melbourne.
The developer market is rigged to blow.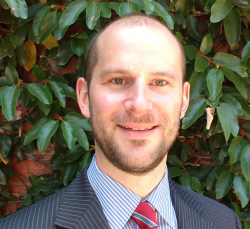 Latest posts by Leith van Onselen
(see all)