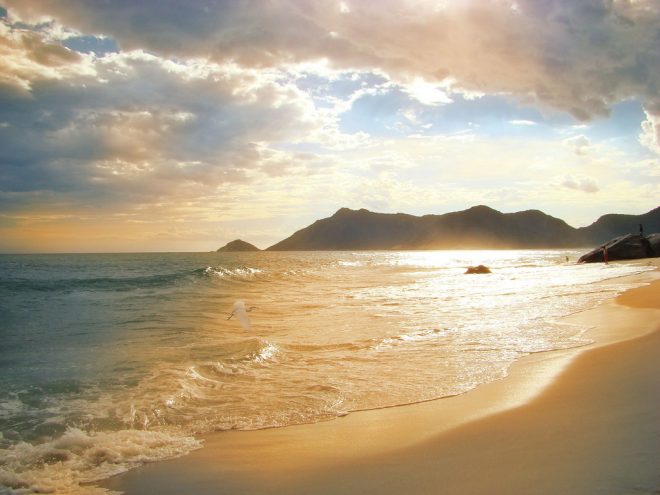 Is sanity finally prevailing with Asian stocks up across the board today, presaging the end to the worst two days since February? No, its just exhaustion going into the weekend, so keep your shorts on! Chinese stocks are leading the recovery today but at the cost of increased volatility, while the selloff in USD has abated somewhat as FX markets remain relatively quiet.
The Shanghai Composite was all over the place but eventually has gotten the upper hand, currently up 0.7% at 2600 point, grappling with key support at this level. The Hang Seng Index is doing even better, shooting nearly 1.7% higher to 25684 points, still hugely below its previous support level at 26000 points, but it's better late than never: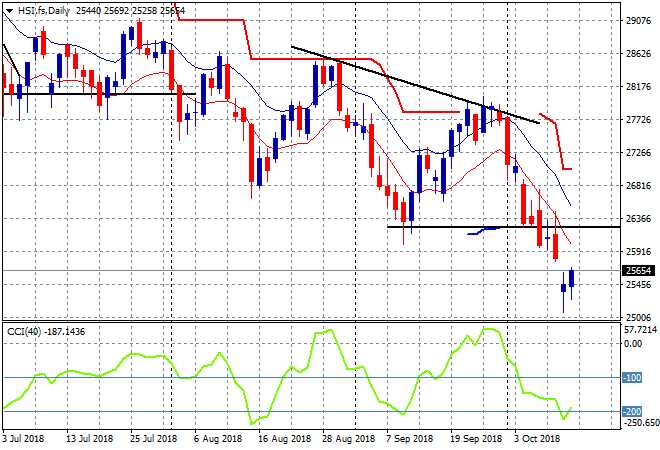 Eurostoxx futures are up about 0.8% so there will be a positive follow through in Atlantic markets tonight, with the four hourly S&P 500 chart suggesting a tentative bottom at 2740 points or so, Let's see if it sticks: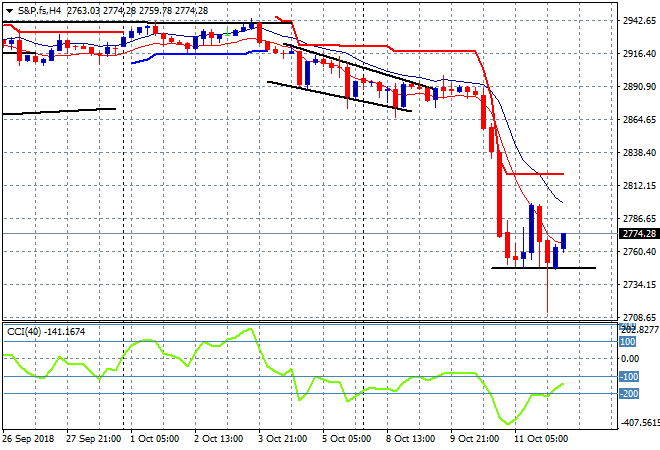 Japanese stocks are very slowly recovering as Yen sold off slightly during the session, with the Nikkei 225 up nearly 0.5% to close at 22694 points, capping off a terrible week where it nearly wiped out all of this year's gains. The USDJPY pair is slowly moving higher in a broadening triangle pattern, lifting above the 112 handle and setting up for a weak swing higher: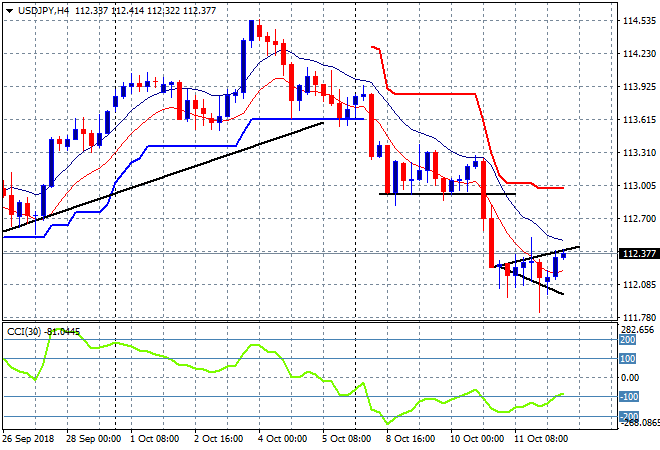 The ASX200 was relatively quite, only gaining about 0.2% to close at 5895 points in a week that super funds would rather forget about. This keeps it well below all its support levels and ripe for further selloffs as the market overreacts as it is want to do in these corrective phases.   The Aussie dollar continues its bounce off a tentative bottom just above the 70 handle, coming up against short term resistance and looking ready to break higher but watch the low moving average at 70.90 for signs of a reversal: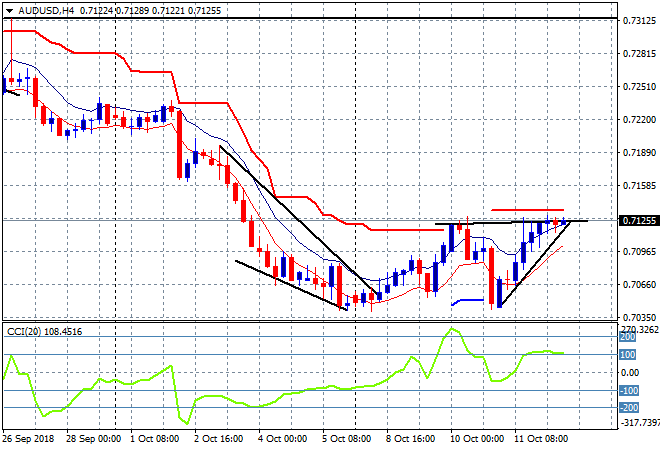 The economic calendar ends the week with a whimper, as the only release of note to keep an eye on – outside the volatility going around – is a consumer sentiment survey in the US (U of Michigan).
Have a good weekend!