Via The Australian:
Labor will take the National Energy Guarantee — devised by Malcolm Turnbull and Josh Frydenberg — to the next election as its preferred mechanism for reducing emissions.

It will scale up the target in the NEG to meet its goal of reducing emissions by 45 per cent.

Opposition environment spokesman Mark Butler confirmed that Labor would "certainly" seek to revive the NEG to meet its targets in the energy sector. He said Labor had been supportive of the NEG and argued it had the overwhelming support of business and industry.

"The Paris targets apply across the economy, but the debate has been about the energy sector. And our very clear view is that bringing the different strands of energy policy — reliability and emissions reduction — together in the NEG, is the best way to do that," Mr Butler said.
It's clever politics. The business identity state loves it. Yet the NEG had three large problems:
it is absurdly complex and cost-adding;
it's carbon intensity target was going to be far too low making it an effective coal subsidy, and
it pushed the carbon reduction targets into a political rather than administrative process giving One Nation an effective veto over climate change mitigation.
So long as the carbon intensity target is lifted and the parliamentary approval process is eliminated there is no reason why it shouldn't be used. But then, if you're going to do that what does it actually add outside of an expanded RET + storage?
Most importantly, it must NOT distract from the ONLY energy reform that really matters: lowering the gas price via stiffened reservation. Without that, Labor's shiny new NEG will be dead in three years, along with the government, as power prices skyrocket right alongside LNG imports.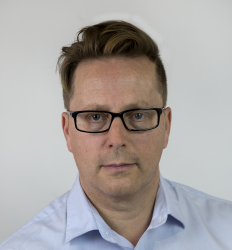 Latest posts by David Llewellyn-Smith
(see all)