Via Mark Cudmore at Bloomie:
If Italy is going to avoid a full-blown euro zone debt crisis that's capable of causing turmoil in global financial markets, communication will be key.

Much of the investor complacency toward the threat from Italy's debt crisis is the fallacy that worse scenarios have been survived elsewhere before.

Let's be clear: no country in history that doesn't control its own currency has ever had such a large debt pile. This situation is unprecedented.

It's also the debt-to- GDP ratio that makes it particularly dangerous. Some analysts have pointed to the fact that France has been running much larger budget deficits for years, but France is a far larger economy with a smaller debt burden. Its debt/GDP ratio is just below 100%; the equivalent metric for Italy is over 130%.

This isn't to argue that disaster is inevitable. If Italy and the EU convey some sense of coordinated belief that Italy's debt burden will ease in the years ahead, investors will then be inclined to give the country the benefit of the doubt, especially given the yields on offer.

But there's no sign of compromise as the deadline for budget submission approaches and the threat of ratings downgrades loom ever closer. On the weekend, European Commission President Jean-Claude Juncker called on Italy to redouble its fiscal efforts; Di Maio responded by saying the country won't retreat on its fiscal plans.

Unless the relevant officials start communicating in a more positive and coordinated fashion, then Italian yields will continue to spiral and contagion will spread.
Nomura explores how hard it is to escape:
Italy needs to bring its deficit down to 1.4% of GDP (left-hand axis in Chart 1).

Even then, it would take around 25 years (right-hand axis) for Italy to get back within the 60% range for overall debt-to-GDP, assuming a constant nominal growth rate of 2.5%.

Nomura said the 2.5% figure is based on IMF growth forecasts, along with the past 15 years of historical data for Italy's economy.

The problem is, Italy's latest budget will see the deficit rise to 2.4% of GDP, almost double the level in Nomura's model. At that level, Italy's debt-to-GDP ratio won't get to the recommended limit for another 40 years.
Ambrose Evans-Pritchard explores the politics:
Yields on Italy's 10-year debt spiked to 3.62 per cent after the League strongman and deputy prime minister, Matteo Salvini, vowed to sweep away the existing European-order. He called Jean-Claude Juncker and his Commission aides "enemies of Europe barricaded inside their Brussels bunker".

The furious outburst followed the leak of a stern letter from the Commission rejecting the deficit spending plans of the insurgent League-Five Star government, and more or less ordering Rome to go back to the drawing board.

'It should be very clear that the government will not retreat,' says Luigi Di Maio, Italy's deputy prime minister, is head of the Five Star Movement and shares power with Matteo Salvini of the northern-based League. Alessia Pierdomenico

Italian banks act as the chief accelerant in such crises. They hold €387 billion ($627 billion) of state debt and face automatic mark-to-market losses as their portfolios lose value, eroding their capital buffers.

…The European Central Bank has since opened a lending window to the banking system (TLTROs) that should avert a liquidity crisis. Italian banks have cut their reliance on the wholesale capital markets from 27 per cent to 21 per cent of their funding.

"Yet there could still be a credit crunch and I am afraid that we are already in a crisis," said Mr Codogno. "This government is aiming to win the European elections (in May) and it is just crossing its fingers and hoping disaster does not strike."
The Italian deficit is only a theoretical problem and the deficit gap between Brussels and Rome is absurdly tiny. It looks more like theatre for both sides than the trigger for a global crisis.
Brussels would be mad to push it but who knows? If they do then the EUR will tank and the AUD with it.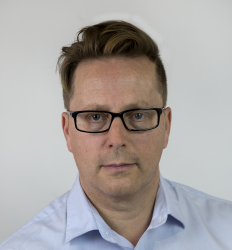 Latest posts by David Llewellyn-Smith
(see all)