Australia's speculator frenzy continues to retreat, according to today's Lending Finance data for August, released by the ABS.
As shown below, the annual value of investor loans in New South Wales (read Sydney) is falling fast, whereas Victoria (read Melbourne) is also falling. Investor loans in the other major jurisdictions are also in retreat: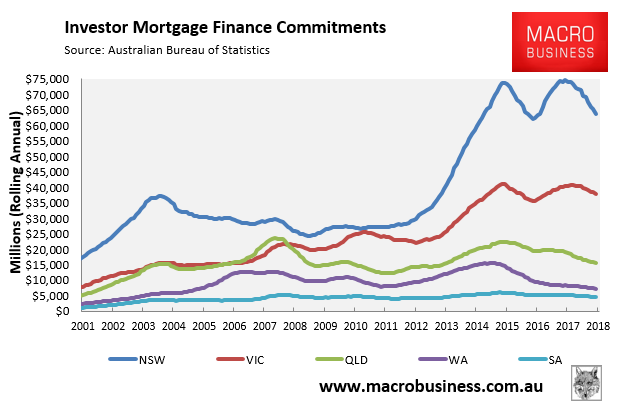 Rolling annual growth in investor loans is negative everywhere: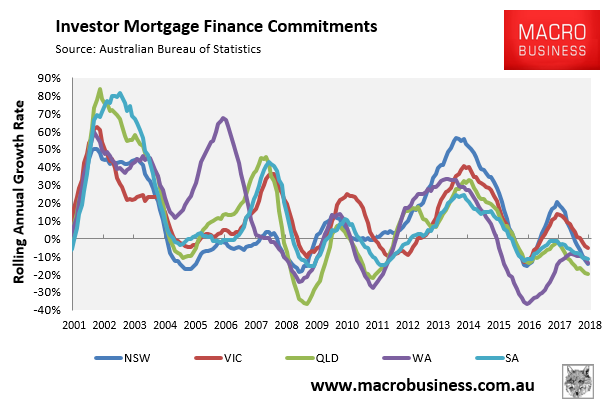 As at August 2018, investors accounted for a still staggering 50.9% of total housing finance commitments (excluding refinancings) in New South Wales (Sydney), now 1.4% below July 2016's low and down sharply from the record 61.7% share posted in June 2015. Victoria's (read Melbourne's) investor mortgage share also retraced to 41.6% in August, way down from June 2015's 52.3% peak. The share of investor lending was never as dominant in the other major jurisdictions, nevertheless they also continue to retreat: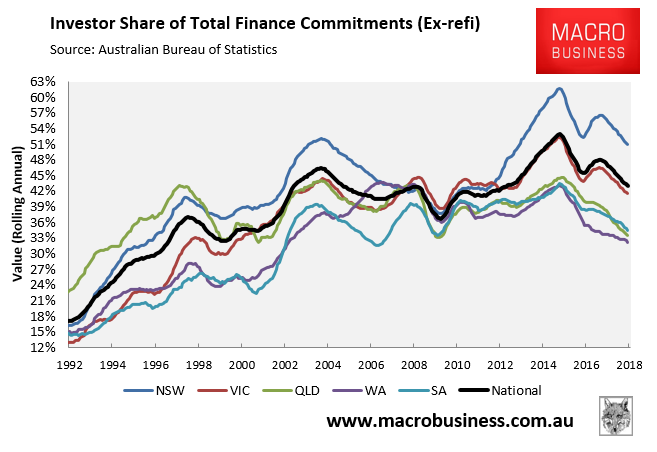 Putting the two charts together for New South Wales (Sydney) produces the following: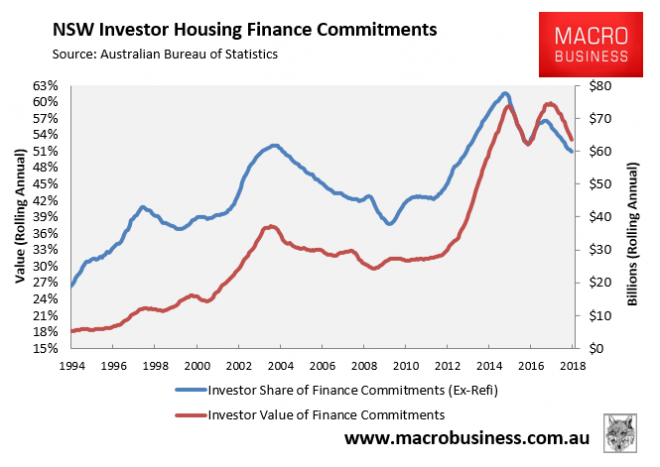 Whereas the situation in Victoria (Melbourne) also shows a sharp pull-back: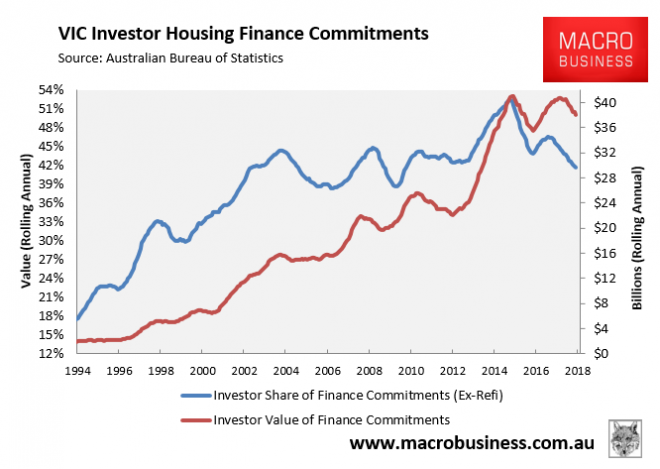 So, investor demand continues to retreat across the board, led by Sydney.
The recent bounce in first home buyer demand in Sydney and Melbourne, brought about by State Budget stamp duty incentives (implemented from 1 July 2017), has also helped reduce the investor mortgage share, back-filled the bubble, and stem the property price declines.
That said, investors sharply outweigh FHBs, meaning that the crashing investor mortgage growth will continue to weigh heavily on dwelling prices. I will write be more on this tomorrow.