The Grattan Institute has been quoted extensively in The Australian today spouting more pro-'Big Australia' propaganda:
Marion Terrill, a Grattan Institute researcher who recently has finished an analysis of the big five capitals' resilience to immigration, says they could comfortably take more people…

"People coming to cities are voting with their feet, and there are a lot of economic and community benefits of people doing that"…

Terrill says a bigger city isn't necessarily harder to get around.

"… from 2011 to 2016, a period of strong population growth, the distance people travelled and commute times have barely changed"…
As I noted last week, Grattan's latest spruik directly contradicts its 2014 book entitled City Limits, which argued that Australia's cities had become dysfunctional with workers increasingly separated from employment:
The divide between where people live and work in Australian cities is growing, with most new jobs being created close to city centres while most population growth is occurring in the outer suburbs…

The distance between where people live and where they work is growing fast. The housing market isn't working, locking many Australians out of where and how they'd like to live. The daily commute is getting longer, putting pressure on social and family life and driving up living costs…

In large outer areas of Australia's biggest cities, less than 10 per cent of all jobs in the city can be reached in a 45-minute drive…

One in four full-time employees in Australia's big cities spends more time commuting than with their children.
The evidence also unambiguously shows rising congestion costs in the migrant hotspots of Sydney and Melbourne. Here's TomTom's traffic index: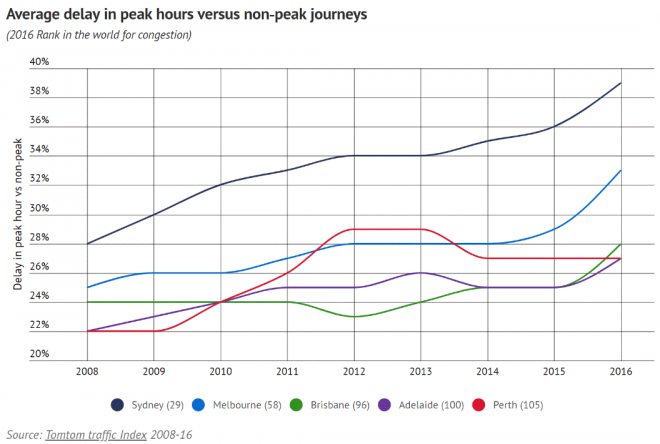 Here's the Bureau of Transport and Regional Economics (BTRE):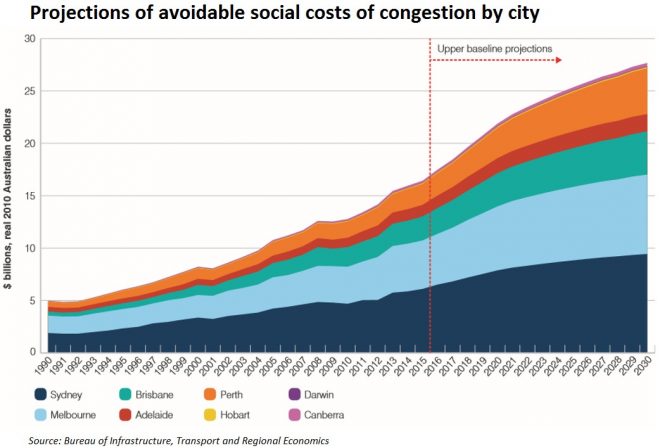 Along with Mike Seccombe's explanation in the Saturday Paper:
The Bureau of Infrastructure, Transport and Regional Economics estimates the "avoidable" social costs of traffic congestion in the eight Australian capitals cities. They reckoned it to total $16.5 billion in the 2015 financial year, up from $12.8 billion in the 2010 financial year. By 2030, they forecast, the cost of congestion would rise to between $27.7 billion and $37.3 billion. That is roughly the cost of the National Disability Insurance Scheme, fully implemented.
And here's Infrastructure Australia's projections for Sydney and Melbourne, where congestion is projected to soar and access to jobs, schools, hospitals and open space will all decline by 2046, irrespective of how these cities build-out to cope with populations of 7.4 million and 7.3 million people respectively: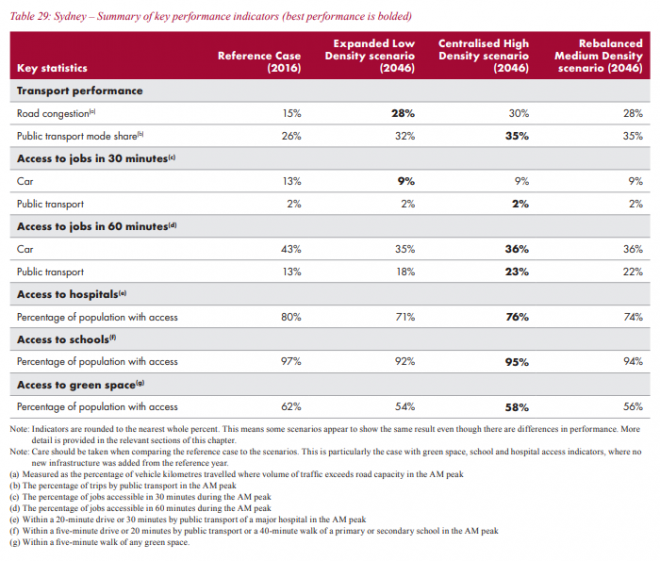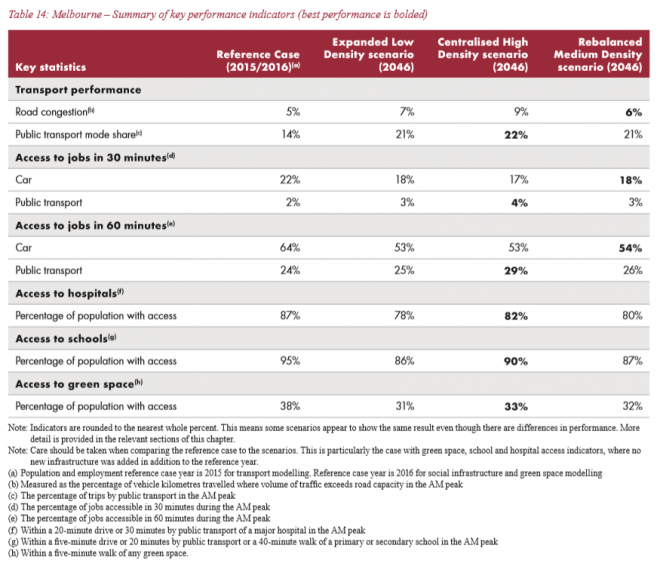 Grattan has clearly morphed into a 'Big Australia' propaganda outfit.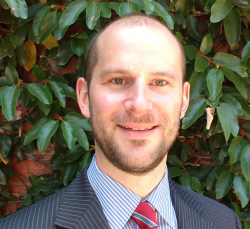 Latest posts by Leith van Onselen
(see all)