Not everything about the gas cartel is bad. It is an effective and massive private carbon tax and that has predictable results, via the ABC:
Andy McCarthy has been installing rooftop solar panels in Victoria for 18 years, but even he is stunned by the massive recent growth in demand.

"It's been crazy," he said.

"We installed our first 100 kilowatt system in 2013. Back then, that was a huge deal.

"Now we are doing three a week."

The rate of growth is astonishing — every minute, on average, six and a half solar panels are installed on Australian rooftops.

Mr McCarthy said the uptake had surprised a lot of people.

"Even two years ago, it wouldn't have made economic sense for a manufacturer in Dandenong to install a large-scale solar system," he said.

"The return [on investment] would have been 10 or 11 years.

"But the fast drop in the cost of solar — and the fact that power costs have gone up faster than anyone could have predicted — means the return is now more like four or five years."

His company, Gippsland Solar, is bracing for even more demand, driven by the Victorian Government's billion-dollar renewable energy package for solar panels, hot-water systems and batteries.

Its target is to put solar panels on an extra 650,000 homes in a decade.

That would triple the amount of photo-voltaic (PV) solar power in Victoria.

And that comes with risks, according to Tony Wood, the director of energy policy at think-tank Grattan Institute.

"The challenge of managing that much PV, particularly where it will be concentrated in some suburbs where there's a lot more flat roofs, for example, is a big deal," he said.

"I don't think it's evident yet that we've properly planned for how that's going to work."

Mr McCarthy agreed.

"I'm very comfortable with the way technology is going — I think at the moment we're suffering from a lack of planning."

Victoria's energy grid simply wasn't designed to cope with a system where each house can feed its own electricity back into the network.

"It actually does hurt the stability of the grid," said Audrey Ziebelman, from the Australian Energy Market Operator (AEMO).

"We've identified already areas that we're worried about," she told the ABC's RN Breakfast program, "particularly in the mid-afternoon where there's very low demand."

Eventually, Mr McCarthy said, smart household batteries will solve many of the problems.

The challenge to the grid isn't just from households feeding power back into the network.

Six new wind and solar farms have been backed by Victoria's Government, with an aim they will start generating power by 2020.

But the farms are located in the state's north and west, where transmission lines are thin and can't handle more power coming into the system.

"There is currently insufficient capacity within existing transmission infrastructure in western Victoria to enable the amount of proposed generation," AEMO said in a statement.

"Generators connecting to this part of the network may be heavily constrained to protect the network and maintain electricity supply."

Plans for the state's largest solar farm, at Kiamal, near Mildura, stalled earlier this year because of capacity issues.

But the company behind the project — the French energy giant Total Eren — was able to come up with an engineering solution.

It's added a massive machine, known as a synchronous condenser, to the project. It can balance the energy output and protect the grid.

The downside is it's a hugely expensive piece of equipment.

So expensive, in fact, that its manufacturer offered to absorb some of the cost in order to help the Kiamal project go ahead.

"We've had to go to a lot of lengths, extraordinary lengths, to get this project over the line," Total Eren's Michael Vawser said.

"There's so many renewable energy projects being built, it's just increasing the complexity of every connection in the market, and we've sort of hit the perfect storm, in a way, with our project."
That's what happens when you add the private gas carbon tax to grid-based power prices. Solar becomes not only economic but cheap. The planning issues are just the byproduct.
Is there any effort to understand and rectify the challenges? Not really. The psychopaths are just going the easiest route as usual, also at the ABC:
One month out from the Victorian state election, the focus of campaigning has switched to power prices, with Labor and the Opposition both unveiling promises to bring consumers' bills down.

Labor said it would legislate to require energy retailers to offer a fairer price, if re-elected on November 24.

The so-called Victorian Default Offer would force retailers to offer a lower price for default deals.

It said this could save households hundreds of dollars each year on their energy bills.

Meanwhile, the Opposition has unveiled its plan to help thousands of low-income Victorians such pensioners and healthcare cardholders save on their energy bills.

Under its so-called "people power scheme", electricity and gas will be purchased in bulk and made available to concession card holders.

It expected its plan would help almost 1 million concession card holders save up to $530 on their bills each year.

"We will tender out for retailers to effectively give us the best deal possible and lowest price wins, and that deal will be passed on to concession holders to ensure that they're paying the lowest price possible," Shadow Minister for Energy David Southwick said.
The firms are going legal, at the AFR:
Australia big energy retailers are preparing to take on the Morrison government's threat to break up their vertically integrated companies if they don't bring down power prices by early next year.

The threat of divestment orders by the Commonwealth – powers that have never been used before in Australia – was an "extreme measure", according to the big energy players, who have already been receiving legal advice on how they can prepare to shoot down the Morrison government's tough new policy.

The big three retailers who are in the government's firing line – AGL Energy, Origin Energy and Energy Australia – are understood to have consulted lawyers and started drafting their responses to the proposed "big stick" approach of Prime Minister Scott Morrison and Energy Minister Angus Taylor.
All of this drama when all we need for a managed and fairer process that decarbonises efficiently and without unexpected social as well as technical shocks is to bring down the gas price with domestic reservation.
It's extraordinarily stupid.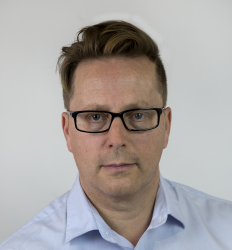 Latest posts by David Llewellyn-Smith
(see all)