Via the AFR today:
From the start, the structure of the ADGSM, with its annual decision on whether to curb LNG exports, was seen as vulnerable to "gaming" by gas buyers as they sought to access lower prices. Last September industry sources and analysts said some commercial buyers were deliberately holding off from signing new gas contracts in the hope the mechanism would be triggered.

Now the rushed nature of Incitec's process to source gas needed for Gibson Island in 2020 and 2021 – and not more immediately – has led to suggestions Incitec is playing a similar game. At least two gas producers are understood still to be in negotiations with Incitec after they secured extensions to fill the tender, while the latest report from the ACCC signalled an improvement on the number of domestic gas supply offers in the east coast market.

"It is difficult to accept at face value the claim today from Incitec Pivot that it cannot obtain gas for 2020," said Malcolm Roberts, head of the Australian Petroleum Production and Exploration Association.
Amusing stuff. Never mind the:
gas export cartel destroying the east coast gas market;
gas export cartel dominating all supply on the east coast;
gas export cartel charging extortionate rates for gas relative to costs;
gas export cartel gouging every business and household on the east coast for their overbuild of LNG plants;
gas export cartel forcing us to preposterously import LNG;
gas export cartel trashing Australian decarbonisation and playing a key role in destroying four PMs;
gas export cartel paying no tax on any of its blood-sucking rent-seeking.
Let's worry about Incitec Pivot's one lousy supply contract instead.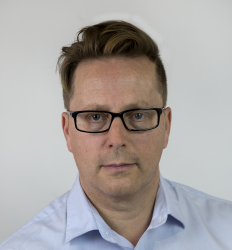 Latest posts by David Llewellyn-Smith
(see all)