The scab grab in Aussie energy today is quite simply a bloody disgrace. The AFR leads off the farce:
The nation's energy companies and biggest electricity users have given up on politics and begun backroom talks about a self-regulated package of measures to reduce greenhouse gas emissions, restore energy reliability and improve investor stability.

They include energy generators and retailers, manufacturers, mining giants and gas and oil multinationals.

…While the concept is still embryonic, sources said it would be an industry-wide program that would place obligations on participants and help ensure Australia met its Paris commitments.
In other words, believe when you see it. The BCA has been every bit as bad the politicians for years, flip-flopping all over the joint. If the gas cartel is in the initiative then it is almost certainly bullshit.
To wit, also form the AFR:
EnergyAustralia chief executive Cath Tanna is leading the energy industry's rejection of government labelling of them as "bandits" and "fat cats".

…But she is set to appeal to government to drop the "big stick" rhetoric and work with, not against, the industry to help improve the outcome for customers.

"Years of policy paralysis interspersed with intense bursts of market intervention have not led to good outcomes," Ms Tanna says, pointing to hikes in power bills. "The stakes are simply too important to play politics."
Jesus. Remember that it was always Australia's decarbonisation plan to push the rise of renewables and allow gas generated power to replace coal as base load until storage costs caught down. It is the same plan underway worldwide. What happened instead is that an LNG export cartel stole the gas and made local generation uneconomic so the plan collapsed as grid instability spiked along with electricity prices. Cath Tanna has been at the heart of both, first building the QLD LNG plants then migrating to a giant electricity gouger.
The Coalition is totally lost, via Minister for Energy, Angus Taylor, also at the AFR:
Mr Taylor is being asked about the government's push for AGL to keep the Liddell power station open.

He says one problem is "everyone is asked to pick winners" and he won't.

"I'm not going to proscribe every detail about how that is going to be done. The role of government is take make sure if people aren't working that out that we step out."

Isn't it strange that the Coalition is taking a big stick approach to business?

Mr Taylor, in his response, says the energy market has been the subject of a lot of interventions, there is no bipartisanship and there has been some bad behaviour.

"There is no room for bipartisanship" when the government has a 26 per cent emissions reduction target and Labor has a 45 per cent target.

"Work with me to deliver and the big stick can go back in the bag."

"The mistake that has been made time and time again is when you layer in intermittency, the base load generators leave faster than you expect."
A big stick is exactly what is required. It is all that is required. The big stick of domestic gas reservation which will deliver a reliable and low cost feed of gas for domestic base load power generation. Once it does ALL PROBLEMS ARE RESOLVED. The gas price craters. The electricity price craters. Renewables roll out as grid stability is restored.
If we don't do it then this giant scab grab is going to wreck the economy and the big stick will turn into a rolling tank driven by John Quiggin:
Certainly, privatisation was a mistake and markets haven't yielded the promised benefits but electricity systems with predominantly private ownership and designed markets have performed relatively well in some places. For example, the Electricity Reliability Council of Texas (Ercot) has done a good job in managing the transition from coal-fired power to renewables while holding prices down.

Why has Australia done so badly? The reform process in Australia has treated markets and competition as goals in themselves, rather than as policy instruments designed to produce useful price signals and thereby guide investment and consumption decisions.

The failure to consider the appropriate role of prices can be seen at every stage in the process, from generation to retail.
That's bullshit as well. There are areas where privatisation has failed such as retail waste. But there are also areas where public ownership has failed such as the massively costly gold-plating of obsolete infrastructure. Each privatisation must be assessed on its merits.
You only have to fix one thing for cheap, reliable and sustainable energy: gas. But that simple truth is now lost under a tide of bowel-shaking, self-serving propaganda.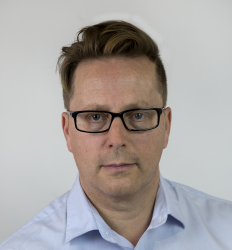 Latest posts by David Llewellyn-Smith
(see all)