Perhaps there is hope yet for Aussie property prices. Via HuffPost:
Two government reviews will dig deeper into possible money laundering in British Columbia, expanding the province's scrutiny beyond casinos.

The reviews are aimed at stopping the possibility of money laundering in other sectors of the province's economy, which were cited in a June report by former RCMP deputy commissioner Peter German, who concluded the practice was happening in the provincial gaming industry.

"We can't ignore that red flag," Attorney General David Eby said Thursday. "We won't ignore it."

Finance Minister Carole James said: "It's important for us as government to say we aren't going to accept that illegal activity."

The reviews will focus on the possibility of money laundering in real estate, horse racing, luxury vehicles and the financial services sector, Eby said.

The first review is being done by the Ministry of Finance into real estate and financial services sectors. German will conduct the second review, which will focus on identifying the scale and scope of illicit activity in the real estate market, as well as whether money laundering is linked to horse racing and the sale of luxury vehicles.

There is widespread concern about B.C.'s reputation as a haven for money laundering, said Eby.
You don't say? Chinese money in Vancouver, previously from Maclean's:
For years, MB has called on the federal government to implement the second tranche of anti-money laundering (AML) legislation covering real estate gate keepers, which was promised by the government more than a decade ago.
MB's incessant lobbying follows a veritable conga-line of reputable international organisations urging Australia to meet its global commitments to implement AML for real estate gatekeepers, as well as frequent reports suggesting that money laundering through Australian property is rife.
In 2015, the global regulator of money laundering – the Paris-based Financial Action Taskforce (FATF) – released its mutual evaluation report, which found Australian homes are a haven for laundered funds, particularly from China. In June 2017, FATF also placed Australia on a watch list for failing to comply with money laundering and terrorism financing reforms.
In December, the OECD Working Group on Bribery in International Business Transactions urged Australia to implement the second tranche of AML legislation covering real estate, noting that the entire ecosystem for the buying and selling property using cross-border fund flows is beyond the reach of regulators.
And in February, the Tax Justice Network released its Financial Secrecy Index for 2018, which joined the conga-line shaming Australia for failing to police the international dirty money flooding into the housing market.
Australia's property market as been labelled "a prime target for money laundering", due to a lack of regulations, and young Australians have been forced to pay more for housing as a result:
Nobody knows how many billions of dollars in dirty money is pouring into Australia's housing market… global authorities describe local real estate as a prime target for money laundering…

The likelihood of cashed up crooks increasing house prices is much greater than many people realise, given the hidden nature of the problem, a lack of regulation in the Australian real estate industry and the staggering sums involved.

AMP chief economist Shane Oliver says criminals willing to pay extra to wash illicit funds have probably already had an impact on the high end of the housing market. "Even one transaction can have a huge effect that pulls the whole lot up."

Real estate agents say corrupt money can also influence average house prices, because criminals paying more than market value for one house are likely to encourage higher asking prices for similar properties in the same street.

"To the extent that money laundering may well have played a role in making houses unaffordable to the average Australian, even if it's marginal, there's a case to investigate that," Mr Oliver says.

Estimates vary, however an International Monetary Fund calculation converted to local currency shows up to $5 trillion in corrupt money – more than three times Australia's GDP – flowing into global financial systems last year…

Australia's financial crime intelligence authority, Austrac, reported $1 billion in suspicious transactions flowing into the nation's housing from China alone during 2015, but some analysts believe that's just the start…

An Austrac spokesperson says the government is consulting with the real estate industry and plans to introduce new legislation this year, which would involve an extension of the Anti-Money Laundering and Counter-Terrorism Financing Act…

REIA president Malcolm Gunning says the proposed laws would throw the real estate industry into turmoil.

"Smaller agents would be forced to close, it would drive up fees and commissions and bring auctions across the country to a halt," he says. "If these regulations come in and we have to ask potential purchasers a whole range of questions, auctions would disappear. We're not financial detectives."
In November 2016, the Turnbull Government issued a consultation paper seeking feedback on implementing the AML second tranche. The period for public submissions ended on 31 January 2017, followed by a series of round-tables with industry stakeholders. The Government had promised to finalise the new rules by the end of 2017 – a period that has well and truly lapsed.
In February, an MB Reader requested that their federal MP, Kelly O'Dwyer, provide an update on the AML second tranche. In her response,  Ms O'Dwyer noted that these reforms would be "progressed over 2018-2019".
The federal government conducted similar consultations on the AML second tranche in 2008, 2010, 2012 and 2014, all of which failed to deliver legislation as promised. And now the government appears to be stonewalling once again.
With Australia's hopelessly corrupt political economy still lagging badly on anti-money laundering (AML) legislation could the Canadian moves push more dodgy money Downunder? Perhaps at the margin but my own view is that the Australian trade has largely been shut down at the Chinese end with a tightening of the capital account that is only likely to get worse as the trade war transpires.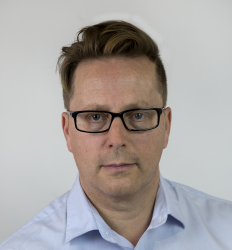 Latest posts by Houses and Holes
(see all)