As the immigration debate has erupted this week, the ABC has once again revealed its shocking bias towards mass immigration and a 'Big Australia'.
On Wednesday, the ABC gave a key lobbyist for the 'growth lobby' – Chris Johnson from the Urban Taskforce – a free platform to spread mass immigration propaganda without investigating his claims or engaging any opposing view.
Then yesterday morning, ABC Fact Check spuriously attacked Dick Smith's comment from 9 September claiming that "At the present rate, we have [a] 1.6 per cent growth rate. That's the highest in the developed world". Impeccable timing, wouldn't you say?
Here's Fact Check's analysis:
Mr Smith is incorrect.

The "developed world" is not a settled concept, but Australia's population growth does not top any of four credible lists of developed countries…

On the narrower definition of 31 countries that appear on all four lists, Australia was outranked by Luxembourg and Israel.

According to the World Bank data, Australia's population grew by 1.6 per cent in the 12 months to July 2017.

That placed it fourteenth of the 95 countries and fifth of the 31 using the narrower definition, behind Luxembourg, New Zealand, Israel and Iceland — though these were "not really good countries to compare Australia with", Professor McDonald said.

For one thing, the 2017 data showed, Luxembourg and Iceland both had populations smaller than 600,000.

Professor McDonald said the most relevant comparator for Australia was probably Canada, based on a range of factors including economy size, settlement patterns and migration source countries.

To account for short-term fluctuations, and because Mr Smith did not specify he was talking solely about Australia's rate in 2017, Fact Check also calculated the rankings using five-year averages.

However, this did not affect Australia's position for the UN population data.

Using the World Bank data, Australia ranked nineteenth on the list of 95 countries and fourth on the list of 31, behind Luxembourg, New Zealand and Israel.

Professor McDonald said Australia's future growth was "entirely related" to migration, without which the population would start to decline from the 2040s.

Net migration not only boosts the population in the short term, he said, but it also adds to Australia's longer-term natural increase because young migrants live a long time and have children in Australia.

"That keeps births in Australia ahead of deaths," he said.
This is nit-picking by the ABC designed to discredit Dick Smith just as the population debate has ramped-up.
Luxembourg (600,000), Israel (8.5 million), New Zealand (4.7 million) and Iceland (340,000) are very small nations and hardly comparable to Australia. If one looks at medium-to-large developed nations only, Dick Smith's statement is correct.
Moreover, notice above how Fact Check once again referred to one of the ABC's go-to 'experts' – Professor Peter McDonald – who along with his protégée Dr Liz Allen continuously espouse the myth that immigration helps solve Australia's population ageing problem?
In fact, Sabra Lane referred to Peter McDonald's ageing claim on yesterday's AM Program:
SABRA LANE: But according to respected demographers like Professor Peter MacDonald, a drop in that immigration rate could see the nation's growth rate cut, create a worker shortage and an aging population, and shrink the number of tax payers to foot the bill for the things we're going to need in the future, like the aged pension.
As we know, the Productivity Commission, through various reports, has comprehensively debunked Peter McDonald's claimed ageing benefits from immigration.
Peter McDonald also co-authored a parliamentary research paper in 1999 which concluded that it is "demographic nonsense to believe that immigration can help to keep our population young", claimed that "levels of annual net migration above 80 000 become increasingly ineffective and inefficient in the retardation of ageing", while also recommending "a population of 24-25 million within 50 years". 
So why hasn't Fact Check examined Peter McDonald's frequently repeated dodgy claim about immigration solving population ageing? Or the many false claims made by the 'growth lobby' in favour of mass immigration? Or Scott Morrison's lie that population growth is being driven by temporary migration?
The answer, clearly, is the ABC's extreme bias towards mass immigration and a 'Big Australia'.
I have requested that Fact Check similarly investigate Peter McDonald's immigration ageing claims. I suggest you also contact Fact Check (here) and use this article as the link.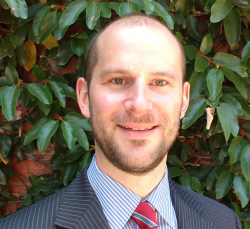 Latest posts by Leith van Onselen
(see all)