The Victorian Labor Government has backed the 'rent-to-buy' fad, claiming it will help to solve Melbourne's woeful housing affordability:
Towers of rental apartments owned by superannuation funds instead of mum-and-dad investors could soon be built in Victoria under a state government plan.

The Victorian government has announced a suite of measures to support the nascent build-to-rent sector, which is well established in the US and Britain.

The government will clarify tax arrangements, facilitate planning assessment, financially support build-to-rent in community housing, set up an industry working group and argue for the sector to the federal government…

"Encouraging BTR will increase the supply of new, large-scale housing for longer-term renting," Victorian Treasurer Tim Pallas said.

"It can grow our stock of affordable and social housing, expanding housing choices for Victorians."

The Property Council welcomed the measures as a first step to provide high quality rental homes and greater security of tenure.
When the rent-seeking Property Council backs a 'housing affordability' measure, it sends my alarm bells ringing.
As we've noted previously, the practical application of 'build-to-rent' has been questionable in the United States, where hedge funds and private equity groups have been replacing individuals and small businesses in the rental market.
Here's some of the results via the Huffington Post:
Most rental houses in the U.S. are owned by individuals, or small, local businesses. Culpepper's landlord is part of a new breed: a Wall Street-backed investment company with billions of dollars at its disposal. Over the past two years, Colony American and its two biggest competitors, Invitation Homes and American Homes 4 Rent, have spent more than $12 billion buying and renovating at least 75,000 homes in order to rent them out.

This new incursion by hedge funds and private equity groups into the American single-family home rental market is unprecedented, and is proving disastrous for many of the tens of thousands of families who are moving into these newly converted rental homes. In recent weeks, HuffPost spoke with more than a dozen current tenants, along with former employees who recently left the real estate companies. Though it's not uncommon for tenants to complain about their landlords, many who had rented before described their current experience as the worst they've ever had.

"I've been renting homes for 15 years and I've never had a landlord be this ridiculous about getting stuff repaired," said Henry Cecil, who moved into a four-bedroom house in Winter Haven, Fla., owned by Invitation Homes in March. Invitation Homes is an arm of Blackstone, the largest private equity firm in the world. The firm booked more than $4 billion in revenue in 2012.
And here's another case study from the United Kingdom:
When Treasurer Scott Morrison visited London last week, he suggested Australia could learn off the Brits when it came to housing affordability.

He toured a new housing redevelopment based on a partnership between Australian company Lend Lease and the Labour-controlled Southwark council.

Mr Morrison described the project as "exciting" and suggested it be replicated back home.

"To see it lived out here on the streets of London, gosh I'd love to see it lived out on the streets of Australia," he said.

But the housing project has proved controversial in the United Kingdom. The multi-billion-dollar redevelopment of the old Heygate Estate has led to protests and so far delivered less affordable housing than was previously on the site.

Jerry Flynn, who grew up on the Heygate Estate, agitated against the redevelopment and runs a blog that exposes some of the secrets behind the deal.

He says housing affordability in the area has declined since the demolition and that working class people have been driven out of the neighbourhood.

"There was 1,200 council homes there, that's social rented homes.

"Now there's going to be over 2,500 new homes and nearly 2,000 of those are going to be free market. We're losing all our council housing here."

The council estate at Elephant and Castle was once 100 per cent socially rented homes. Under the deal struck between Lend Lease and Southwark council the area will now have 25 per cent affordable homes.

Some of the old residents have not only had to move out of the neighbourhood, but London itself.
There are legitimate questions that need to be asked before Australia launches into build-to-rent.
First, will corporatising the rental market actually result in lower rents?
Second, would a listed corporation charge any less than a regular landlord, especially so when its pricing power will obviously be higher?
Third, would they be more or less accountable for maintenance and costs?
The jury is out on all of these questions.
Moreover, are we supposed to believe that adding a cabal of profit-dependent corporations to the housing "market" will reduce its already monstrous lobbying power? The property lobby's lust for build-to-rent suggests not.
More likely, this is another 'affordability' policy favoured by the rent-seekers for the rent-seekers and aimed at sucking more lifeblood from the catastrophic market failure of Australian housing (read Australia's youth).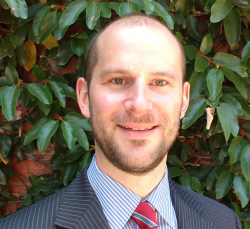 Latest posts by Unconventional Economist
(see all)