Already, the scaremongering has begun over Labor's proposed negative gearing and capital gains tax (CGT) reforms, with some commentators even blaming Labor's policy for the current price declines:
FALLING house prices across the country are being driven by Labor promises to abolish negative gearing and raise capital gains tax if it wins the next federal election.

With the Sydney market having already slumped 6 per cent since last year, Bill Shorten's vow to raise capital gains tax by 50 per cent and abolish negative gearing for all but new builds, is causing "headwinds" that are deterring investors…

CoreLogic head of research Tim Lawless said investors were already starting to "fret" about the impact of the policies.

"There's no doubt Labor's policies are adversely affecting housing demand right now as current and prospective investors fret about not being able to negatively gear and being subject to much higher capital gains tax," he said…
Righto, so it has nothing to do with the extreme overvaluation, the near record low rental yields on offer, the tightening of credit standards, out-of-cycle mortgage rate increases, or the interest-only mortgage reset. No, prices are falling because Labor has committed to restricting negative gearing to new builds and halving the CGT discount in the event that it is elected. And this is despite Labor's policy grandfathering existing investors! Seriously, you cannot make this stuff up.
Thankfully, amid all the scaremongering, Stockland chief executive Mark Steinert has admitted that Labor's policy is likely to boost new supply – the policy's stated objective:
The Labor Party's plan to limit negative gearing tax breaks to new housing would put a rocket under the business of residential developers because demand from investors would surge, Stockland chief executive Mark Steinert says…

"Our business will rip," he said at the Property Council of Australia's annual congress in Darwin.

"We're all about new product. At the end of the day, half our buyers are first-time buyers, and 80 per cent of our buyers are owner-occupiers. If the investors are going to participate in the market like they have in the past, that means they're all pointing at our product and other developers' products"…
Obviously, it's far more beneficial to "put a rocket under" new home construction than existing dwellings, since it would increase overall dwelling supply, placing downward pressure on prices and rents. Although, Australia's busted planning system would obviously mitigate some of the benefits.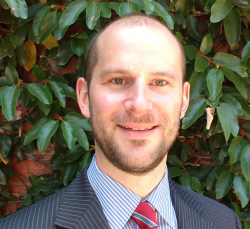 Latest posts by Unconventional Economist
(see all)